Disturbing Details Found In Mollie Tibbetts' Autopsy Report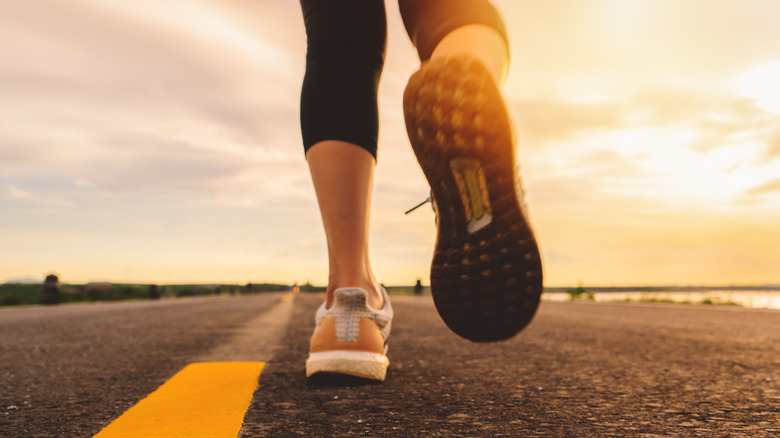 BEAUTY STUDIO/Shutterstock
On July 18, 2018, 20-year-old Mollie Tibbetts went on a jog in her hometown of Brooklyn, Iowa (via NPR). According to Oxygen, this is how she would decompress in the evenings after work. Tibbetts' cousin, Morgan Collum, told Dateline, "She would always put her phone on do not disturb when she was running because that was her-time." On that fateful night, however, she didn't return home. When the University of Iowa student didn't show up for her summer job at a local daycare the next day, family members and co-workers knew something was wrong.
A search ensued and, tragically, her body was found weeks later. Authorities zeroed in on Cristhian Bahena Rivera after a surveillance video showed his Chevy Malibu in the frame trailing Tibbetts (per The Washington Post). Although he first denied having to do anything with her disappearance, the local farmworker eventually confessed to the crime. He subsequently led authorities to a cornfield where Tibbetts was buried under leaves.
Her blood was also found in his trunk, only further building and securing the case against him. Rivera, then 24 years old, is an undocumented immigrant from Mexico. His legal status polarized the nation. Republicans used Tibbetts' murder as an example of why stricter border control is needed (via CNN). Others, including Tibbetts' parents, believe her name was being used as fodder to support a cause that neither she nor they believed in. Either way, it did little to quell the fact that Tibbetts' death had been senseless and cruel.
Mollie Tibbetts was stabbed to death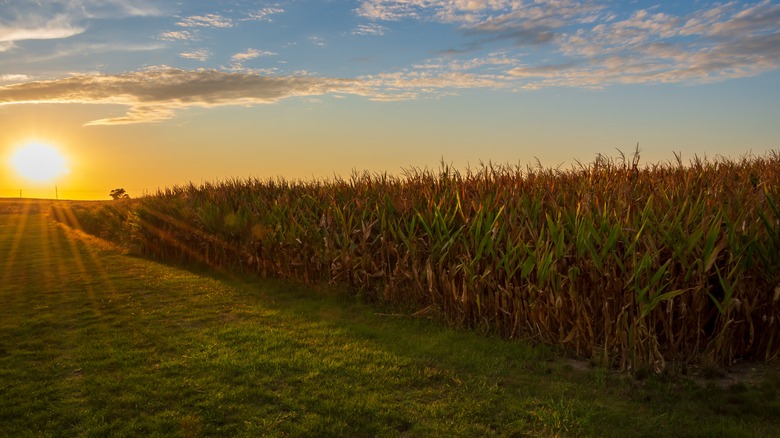 Stone s Throwe Photo/Shutterstock
According to The Washington Post, Tibbetts was jogging when Rivera, who was in his Chevy Malibu, pulled up beside her. When he was interviewed by authorities, Oxygen reports, Rivera admitted to being attracted to Tibbetts. Although she reportedly smiled at him, she did not realize that he was following her. He got out of his vehicle and chased her. When Tibbetts said she was calling the police, Rivera claimed he became angry and wasn't sure of what exactly occurred in the moments that followed. The next thing he knew, he was in his car driving when he remembered that he had Tibbetts' body in his trunk.
That's when he drove to a desolate cornfield and dumped her body. Per the Des Moines Register, Tibbetts' autopsy found nine to 12 stab wounds on her body. They include six to the torso and one to the right hand. There was also an injury to her neck and one stab wound to her skull that could have possibly caused her death. The medical examiner theorized that the wound on her hand came from defending herself from Rivera.
All wounds seemed to be consistent with a single-edged knife blade; however, the use of multiple weapons could not be excluded. Due to the summer weather, her body was unfortunately badly decayed. Prosecutors later described it as being in a "moderate to severe" state of decomposition (via the Des Moines Register). Additionally, they believed there was a sexual motive in the attack (per NPR). Tibbetts was found nearly nude, wearing only socks and a sports bra.
Cristhian Bahena Rivera's trial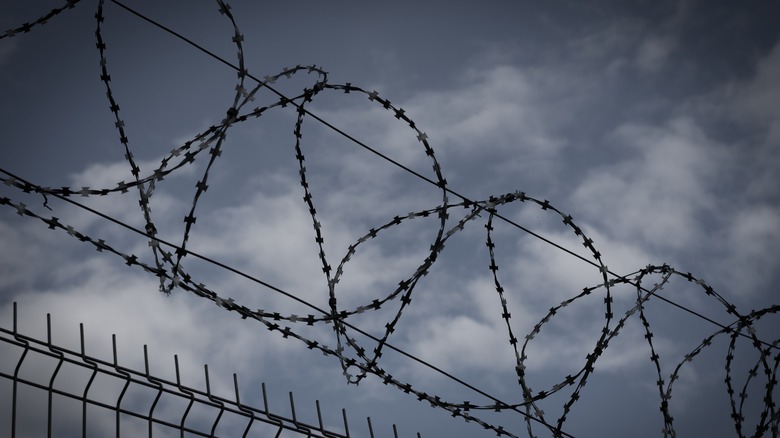 Sunny_Smile/Shutterstock
The Des Moines Register writes that Rivera's murder trial began in May 2021. It had been delayed five times due to COVID-19 and other factors. KCCI reports that the location of the trial was moved to Scott County, Iowa. Per KCRG, this was due to the amount of publicity the case was receiving. At the trial, prosecutors explained (via the Des Moines Register) that "it's our position the guilt here is overwhelming, concerning the guilt of the defendant on a first-degree murder charge." The evidence, they said, all pointed to Rivera (via USA Today). In May 2021, Rivera was convicted, and the following August, he was sentenced to life in prison without the possibility of parole (per NPR).
As Iowa does not have the death penalty, this was the mandatory sentence for his conviction of first-degree murder. According to KWWL, Rivera was also ordered to pay Tibbetts' family $150,000. At his sentencing, Tibbetts' mother, Laura Calderwood, wrote a statement (read in court by who KWWL describes as a "victim-witness coordinator") that addressed Rivera and explained how his actions forever changed the lives of both his and her families. She mentioned Rivera's daughter and stated, " But how will she ever explain to her children who their grandfather is?" (via another article from the Des Moines Register).
Prior to his sentencing, ABC News stated, Rivera's legal team was hoping he would get a new trial. This occurred when a local inmate came forward and said that another inmate had confessed to Tibbetts' murder. He claimed that Tibbetts' murder was "A sex trafficking case gone wrong" and that Rivera had been framed. Ultimately, Rivera was denied a new trial, as this new evidence was deemed not credible (via Fox News).