The Tragic Murder Of Punk Rock Singer Mia Zapata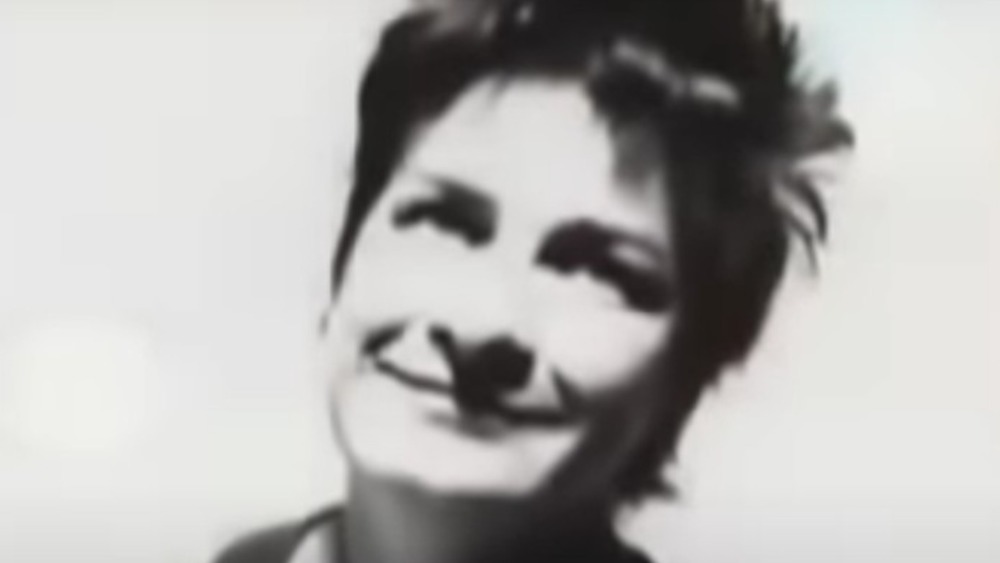 YouTube
Mia Zapata was the singer and frontwoman of the Seattle punk band The Gits when a sex worker found her lying in the street, murdered, in the middle of the night on July 7, 1993, according to Rolling Stone. Only 27 years old when she was killed, the search for Zapata's killer quickly went cold for a decade before DNA led to the conviction of Jesus Mezquia in 2005.
By all accounts, the brutal rape and murder of Zapata was random. The charismatic punk singer had been out drinking with friends that night in Seattle's Capitol Hill. She left the bar to find an ex-boyfriend, but when he wasn't around she ended up hanging out a friend's house until 2 a.m., per Rolling Stone. No one who knew her ever saw her alive again.
According to Find Law, Zapata had been brutalized by the time her body was found at 3:30 a.m. "Zapata's sweatshirt was pulled up underneath her arms and her hood was tied tightly around her face and knotted under her throat. Her underwear, wallet and torn bra were stuffed into the pocket of her jeans," Find Law reported.
Zapata had internal injuries, and her body showed evidence of rape. She was covered in bruises and scrapes, "including abrasions along the sides of her nipples," per Find Law, which appeared to have been caused by teeth. The medical examiner said Zapata had been strangled to death with the drawstring of her sweatshirt.
It took 10 years to find Mia Zapata's killer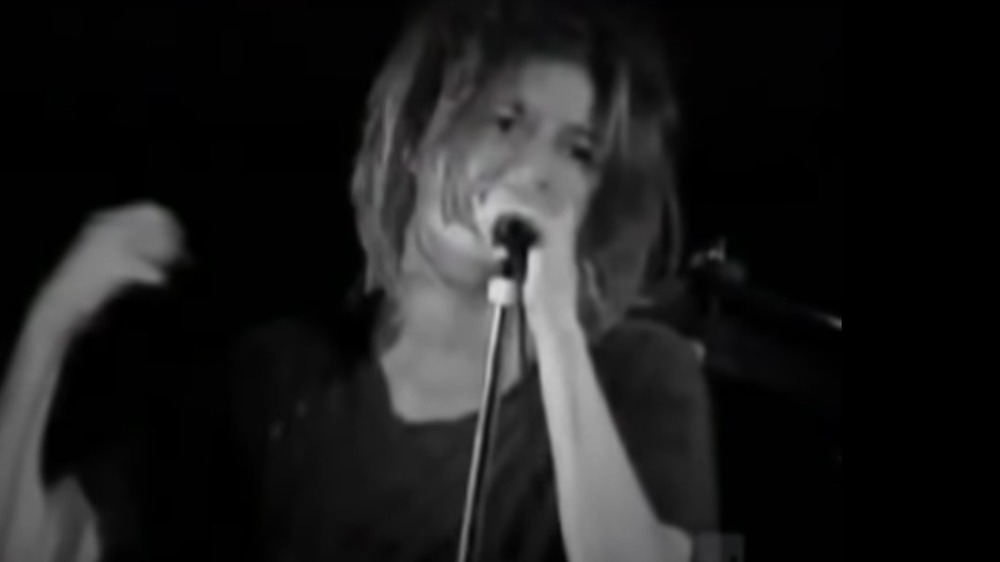 YouTube
As brutal as Zapata's murder was, there were few clues to go on, according to Rolling Stone. There was neither blood nor semen. There were no eyewitnesses. There was, however, saliva on Zapata's battered body where it appeared she'd been bitten. Find Law reported that investigators found that DNA was present that belonged to someone other than Zapata, but there was no match in 1993. 
By 2002 investigators were still working the cold case when they entered the unknown DNA into the national DNA database. In December of that year, there was finally a match. His name was Jesus Mezquia.
Cuban-born Mezquia had been living in Florida by the time he was named as the suspect, but police learned he'd lived in Seattle from 1992 to 1994, only about a mile and a half from the dead-end street where Zapata was found, per Find Law. Mezquia's DNA was new to the database after he was convicted on a charge of possessing burglary tools in 2002, though Rolling Stone reported he had a criminal history that included robbery, kidnapping and aggravated battery. 
Mezquia was ultimately convicted of killing Zapata, according to Pitchfork. In 2004 he was sentenced to 36 years in prison. The Seattle Times reported that the sentence was overturned in 2005, but reinstated in 2009. Mezquia has been in prison since 2003.