Who Is Mollie Tibbetts' Murderer, Cristhian Bahena Rivera?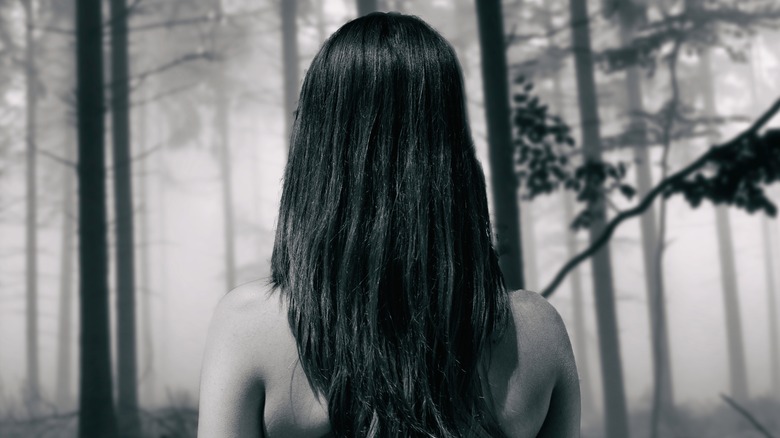 Mental Rocket Media/Shutterstock
20-year-old University of Iowa student Mollie Tibbets went missing in 2018 while she was out for a jog near her home in Brooklyn, Iowa, some 60 miles east of Des Moines, based on reporting from CNN. After an extensive missing-persons investigation, including a $400,000 reward for information regarding her whereabouts, Tibbets' dead body was found about one month later, obscured by vegetation in a nearby cornfield. Cristhian Bahena Rivera was convicted of killing Tibbets after only a two-week trial. He received a life sentence without parole, as USA Today explains.
Despite that conviction, some questions remain regarding the Tibbets case based on supposed evidence that emerged before Rivera's sentencing. If true, that evidence could allegedly prove Rivera's innocence, according to the defense attorney's in the Tibbets case. The complete story of the murder of Mollie Tibbetts is told in the premiere of the Peacock original series "Dateline: The Last Day" with a trailer available to stream now on Youtube.
Rivera and Tibbetts were spotted on a home surveillance camera
During the high-profile search for Mollie Tibbetts following her disappearance, a neighbor came forward with footage from a home security camera. In it, Tibbets could be seen on her jog, followed by a black Chevy Malibu, which was later linked to Cristhian Bahena Rivera. After Rivera's arrest, he allegedly revealed to the police he parked his car and chased Tibbets on foot. During which time, Tibbetts protested and threatened to call the police, as CNN goes on to explain. Rivera doesn't allegedly remember what happened next, as he also told the authorities after he was taken into custody. according to USA Today.
What River does recall, though, is that Tibbets' dead body was somehow in the trunk of his car with blood on the side of her head. That body was then hidden in the cornfield where Rivera later led the authorities, according to the prosecution. In that field, Tibbets' body was found covered in corn leaves. Tibbets had been stabbed repeatedly. Tibbets' DNA was found in the trunk of Rivera's car and there was also evidence of a sexual assault, as USA Today also notes. During the Tibbets' trial, though, Rivera's story began to change, as Newsweek explains.
Rivera claims he was kidnapped
In the trial for the killing of Mollie Tibbets, Cristhian Bahena Rivera took the stand in his own defense. It was then that many points in the storyline he allegedly relayed to the police after his initial arrest changed. On the stand, Rivera allegedly said he was kidnapped by two masked men and ordered to drive Tibbets' body to the cornfield. Rivera admitted he dumped Tibbets' body. As for the killing, he claimed to be innocent, according to Newsweek.
Even though Rivera's defense said two men with potential connection to sex traffickers came forward and confessed to the murder before the jury could reach their verdict (via CBS News)  Rivera, an undocumented Mexican immigrant, who was just 24 when the crime happened, was found guilty and sentenced life in prison without parole. Because those alleged confessions from two other men were not presented in his first trial, Rivera's sentence was appealed, based on reporting from Des Moines-based news outlet KCCI.