Disturbing Details Found In Mac Miller's Autopsy Report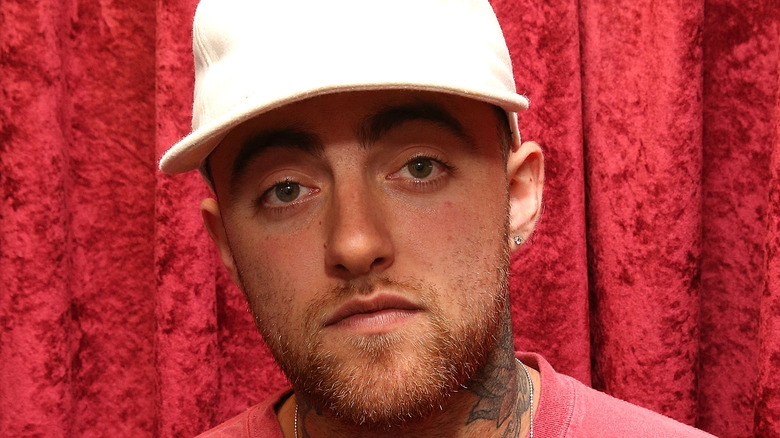 Robin Marchant/Getty Images
Rapper Mac Miller had recently dropped his fifth album "Swimming," when he unexpectedly died on September 7, 2018 (via Billboard). Born Malcolm McCormick, the Pittsburgh native was hailed for his throwback style and collaborated with the likes of Kendrick Lamar, Anderson .Paak, and more. Miller was also open about his drug problems in his lyrics (via Blackpast). At one point, he had been using daily. In the last years of his life, he was sober on and off. 
Pitchfork reported that despite rave reviews for his latest album, 2018 was a rough year for Miller. His long-term relationship with pop star Ariana Grande had come to an end, allegedly because of his drug use. Per Newsweek, Miller was arrested for a DUI shortly after. However, after the release of "Swimming" he was prepping for a tour and was said to be feeling his best for the first time in years (via Rolling Stone). Thus, it was a complete shock for Miller's family, friends, and fans when he died at 26. His lifeless body had been found by his personal assistant at his Studio City, California, home. 
Just the night before, Miller had spoken to his mom on the phone and been watching football, People reported. Both his mother and personal assistant said Miller was in a good mood the night before his death, per the Associated Press. However, his assistant noted that Miller had recently gone on a few drug binges.
Mac Miller's cause of death was an overdose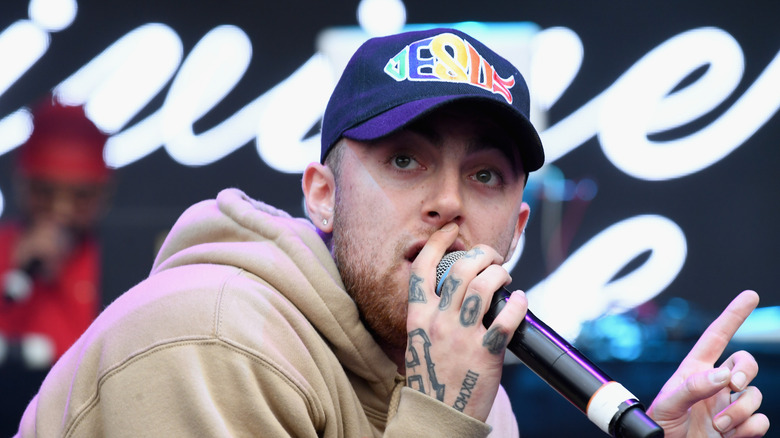 Jeff Kravitz/Getty Images
According to AP News, a coroner's report found that Miller had died from an accidental overdose caused by a mix of cocaine, alcohol, and fentanyl. He'd been using the drugs recreationally. Although his personal assistant did CPR, paramedics arrived quickly on the scene and declared him dead. 
​​The Pittsburgh Post-Gazette reported three men were arrested and charged in connection to Miller's death a year later. It's believed that they sold the counterfeit drugs that ultimately ended his life. In October 2021, one of the three charged, Stephen Walter, accepted a 17-year sentence as part of a plea deal (per the BBC). He did not supply the drugs directly but "knowingly and intentionally" gave them to Miller's dealer even though they were laced with fentanyl. Fox 11 reports that fentanyl is 50 times more potent than heroin. Another one of the accused men is set to stand trial next year. The third has reached an undisclosed deal.
If you or anyone you know is struggling with addiction issues, help is available. Visit the Substance Abuse and Mental Health Services Administration website or contact SAMHSA's National Helpline at 1-800-662-HELP (4357).