Here's Who Inherited Mac Miller's Money After He Died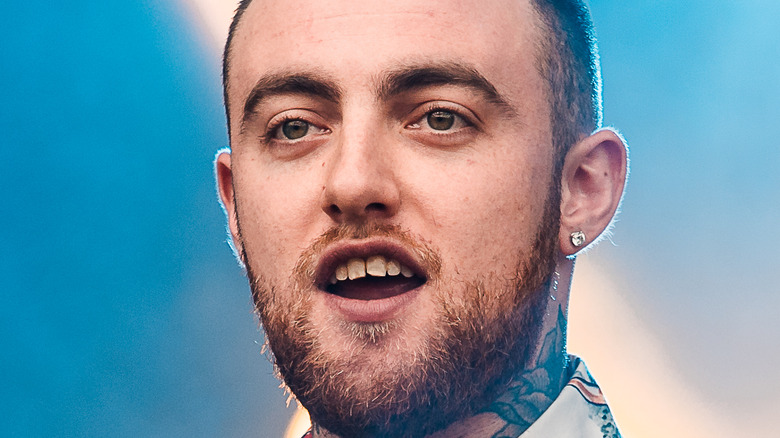 Mauricio Santana/Getty Images
Pittsburgh-born rapper Mac Miller died in California on September 7, 2018. He was 26 years old, reported Rolling Stone. His cause of death was an apparent drug overdose, and he was survived by his parents and brother.
The rapper had suffered from addiction in the past. After his death, an investigation quickly followed, and three men would be arrested in connection to his reported overdose (via Billboard). A report would show that different substances were found in his system.
Miller was born Malcolm McCormick on January 19, 1992, to Mark McCormick and Karen Meyers. As a young child, he gravitated toward music, and by his mid-teens, he was creating his own, says Pittsburgh Foundation. His love for music was particularly for rapping. When he turned 18, he released his first rap mixtape, and the teen had a growing fan base. Miller officially made his music industry debut in 2011 with his first studio album, "Blue Slide Park" (via Discogs). The project was successful, and two songs from it would appear on the Billboard charts that year. Throughout his career, he'd appear on the Hot 100 charts six more times, mostly as a solo artist and once as a featured artist. A few weeks before his death, his album "Swimming" was released. It would later become his first platinum album, per Complex. Another project was released posthumously in 2020, and it would also receive acclaim (via New Musical Express). But who is benefiting from his success after death?
The beneficiaries of Mac Miller's estate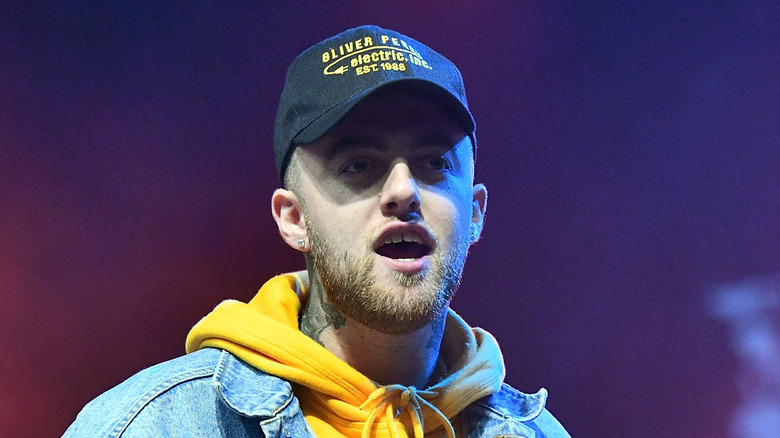 Scott Dudelson/Getty Images
At the time of his death, Mac Miller had a net worth of $9 million, per Celebrity Net Worth. He was neither married nor had any children. Though he was quite young, the rapper had an active will — one he completed in 2013, reported People Magazine. The two people named as recipients of his estate were his parents, meaning that when he died, all of his riches would go to them. A year after his death, his estate determined that Miller left a total of $11 million.
He also directed that his parents, as trustees of his will, divvy up several of his personal belongings. According to iHeart, he also left behind some valuable items for four of his friends. Personal items such as his jewelry, electronics, furniture, and musical equipment were all given to a specific person. The remainder was left solely for his family.