The Real Reason Sopranos Actor Lillo Brancato Spent 10 Years In Prison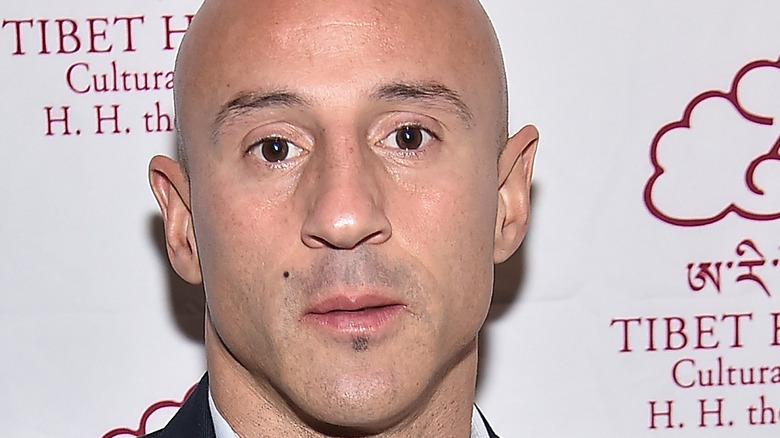 Theo Wargo/Getty Images
For a time, Lillo Brancato was one of Hollywood's most watched young actors. After his monumental debut in Robert Dinero's "A Bronx Tale" (1993), TV and movie big wigs shared high hopes for the budding star. It seemed as though he would soon join the ranks of Joe Pesci, Ray Liotta, and other quintessential mafia-esque figures in movies and enjoy a long, successful career. It was only appropriate then that he should appear in HBO's hit mob drama "The Sopranos"  in the midst of his accumulating momentum. 
In the show, Lillo Brancato portrayed Matthew Bevilaqua, a misguided young thug who gets caught up with the wrong crowd and succumbs to some pretty awful decision-making that doesn't bode well for him (via The New York Post). His contribution to "The Sopranos" proved yet another major feat for him as an actor. Brancato's ability to emulate the consequences of getting involved in organized crime and toxic ambitions presented fans with an exciting spectacle to watch, but the dark truth of the matter is that life often imitates art far too closely. 
Lillo Brancato spent almost 10 years in jail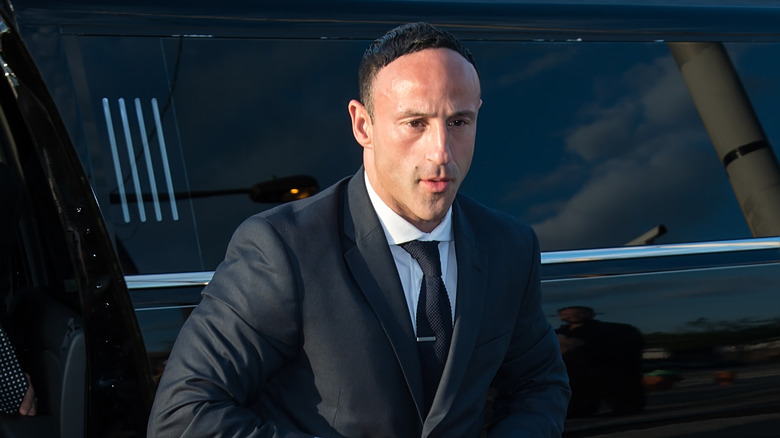 Gilbert Carrasquillo/Getty Images
"Early on in my career, I spoke to Bob [Robert Dinero] and Chazz [Palminteri] about how profound changes would occur in my life," Lillo Brancato told People Magazine in October of 2017. "They said once this movie goes out, you will have people around you who will expose you to dangerous things and you have to be careful." As it turned out, the young star's mentors were right. Brancato admitted to developing an addiction to drugs and alcohol at a young age that became increasingly more severe over the years, and it all came to a grisly head on December 10, 2005. 
CNN reports that it was a little after 5am when Daniel Enchautegui, a 28-year-old off duty police officer, heard a slight commotion coming from the house next door to his. When he walked over to investigate, Lillo Brancato and his friend Steven Armento burst through the front door after burglarizing the residence. The pair came face-to-face with the officer, and in a moment of frenzied panic, Armento produced a firearm and shot Enchautegui in the chest (he died shortly after). Brancato and his associate also suffered gunshot wounds from Enchautgui who was armed at the time, but they both survived. The "Bronx Tale" star was later convicted of attempted burglary and sentenced to a decade behind bars. Charges of second-degree murder were also leveled against him, but they didn't stick. He was released from prison in 2013. 
Where is Lillo Brancato today?
Gilbert Carrasquillo/Getty Images
Lillo Broncato told police that he broke into the empty home in order to obtain drugs and any other valuables. He was released from incarceration early because of good behavior and educational requirements he agreed to meet. "I became an actor and achieved a lot early on, and it was all destroyed because of my bad choices of using and abusing drugs. On the fateful night of Dec. 10, 2005, a heroic police officer lost his life because of my drug taking and bad decision making," he said (per People Magazine).
In 2018, a documentary chronicling the actor's infamous descent was released. "Wasted Talent: The Rise and Fall of Lillo Brancato" became his tell-all that outlined the success, regret, trauma, and redemption that has defined most of his life. While Brancato's career never became what it might have been, he wears his mistakes on his sleeve and has devoted himself to making right what he once made wrong. He's also appeared in several films since his release from prison, the most recent of which being "Made in Mexico" in 2021.