Paul Sorvino's Hidden Talent May Open Some Eyes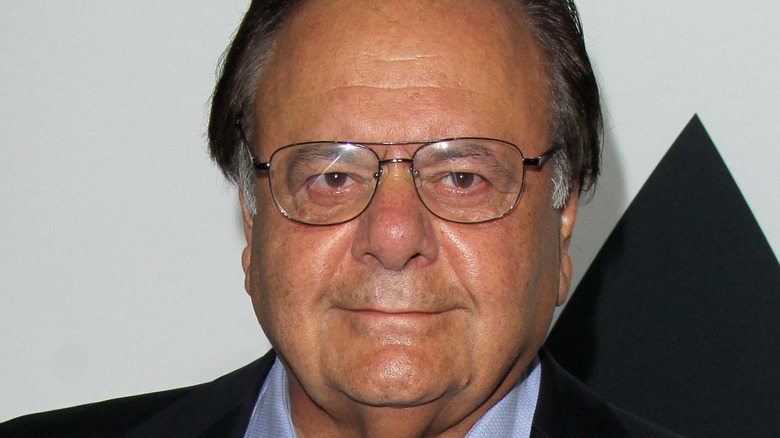 s_bukley/Shutterstock
Born on April 13, 1939, Paul Sorvino was a beloved and memorable Italian American actor. Many will have known Sorvino from his role as Paulie Cicero in "Goodfellas," and as Phil Cerreta on the TV show "Law & Order" (via IMDb). Sorvino died on July 25, 2022, at the Mayo Clinic after years of declining health. According to The New York Times, he is survived by three children and his wife, Dee Dee Benkie Sorvino. 
Those close to Sorvino knew him as a fiercely competent actor and friend. As Henry Hill, the real-life mobster who was depicted in "Goodfellas" once said, "Paulie might have moved slow, but it was only because he didn't have to move for nobody." And while most people might have only known Sorvino for his acting chops, there is one hidden talent that he was also quite good at — singing. In fact, before pursuing acting, Sorvino hoped to become a professional singer (per The New York Times).
Paul Sorvino had many musical roles in film
Sorvino was an accomplished man who had eccentric interests and hobbies throughout his life. According to IMDb, Sorvino was a sculptor and painter, and he also had a fruitful singing career on the side to showcase his vocal talents. Sorvino first started taking voice lessons at 8 years old, per The New York Times. Later, he was formally trained in classical singing at the American Musical and Dramatic Academy. The art form was one of Sorvino's earliest loves, and he hoped to become an opera singer. Growing up in a blue-collar Italian immigrant family, Sorvino's roots might not exactly scream opera. However, the man stuck to his passions and soon made it professional. 
Sorvino found himself in many musical roles in film, being an operatic tenor. PBS reported that in 1964 he was in his first Broadway production called "Bajour." As IMDb notes, that was followed by the off-broadway musical "The Baker's Wife," and from there Sorvino was involved in a slew of other musicals and plays throughout his decades-long career. Sorvino even found time to sing some classic Christmas songs while he was at it, which is fairly wholesome, to say the least. 
Paul Sorvino had his own music album
Sorvino's singing style could best be described as an operatic tenor. As Eno explains, opera's history is filled with many noted tenors, which typically means a male singer with a high voice within the male range. Famous tenors like Luciano Pavarotti, Placido Domingo, and José Carreras make up a long and proud tradition. And Sorvino was absolutely no exception. While he never did achieve the heights of fame as some other opera singers, he still left his mark in the music world in a unique way. 
In 1996, Sorvino released his own album called "Paul Sorvino Sings." This stage and screen album was filled with tributes to film classics, like the track "Citizen Kane Overture," "Americana Out West Overture," "Maria" (from "West Side Story"), and a few others. The album, published by K-9 Records, is somewhat of an obscure artifact from Sorvino's life, though some fans of the actor celebrate it all the same.  Sorvino might be gone, but his legacy and contributions to cinema and music will be remembered.