What Was Paul Sorvino's Net Worth When He Died?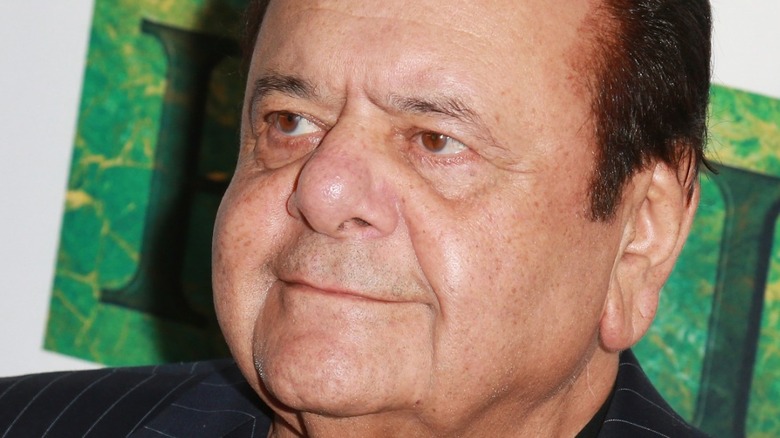 Leon Bennett/Getty Images
Legendary actor Paul Sorvino died on Monday, July 25, 2022. His wife, Dee Dee Sorvino, tweeted, "I am completely devastated. The love of my life & the most wonderful man who has ever lived is gone. I am heartbroken." His daughter, Mira Sorvino, added her heartbreaking thoughts on Twitter as well: "My father the great Paul Sorvino has passed. My heart is rent asunder- a life of love and joy and wisdom with him is over. He was the most wonderful father. I love him so much. I'm sending you love in the stars Dad as you ascend."
The San Diego Union-Tribune corroborated the news, announcing Sorvino's death at the age of 83. 
Sorvino cemented himself into mafia-film fandom in 1990, playing the role of Paul Cicero in Martin Scorsese's "Goodfellas." The actor also held recurring roles on "Law and Order" and "That's Life," while working steadily with walk-on roles in multiple television shows and movies throughout the remainder of the 1990s and 2000s (via IMDb). Recently, Sorvino co-starred with an ensemble cast in the show "Godfather of Harlem," with screen greats Forrest Whitaker, Vincent D'Onofrio, and Giancarlo Esposito. He was slated to play the title character in the recently announced TV movie "Chameleon."
Sorvino's lucrative career garnered him a healthy nest egg to enjoy in his later years. He used much of the money he earned acting to help causes that were dear to him, including operating a private horse rescue in Pennsylvania with his family. Having asthma, Sorvino founded and funded the "Sorvino Asthmatic Foundation" in 1993 (via The Times-Herald). 
Though he will be remembered for his financial generosity, Sorvino was still in command of a great deal of wealth when he died.
Sorvino leaves behind a good amount of wealth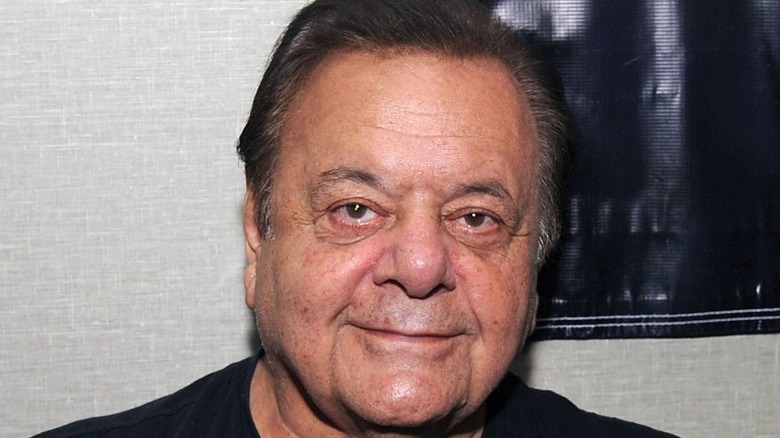 Bobby Bank/Getty Images
Sorvino earned a considerable amount with an acting career that began with a small role in the 1970 Carl Reiner film "Where's Poppa? (per IMDb). But acting was not the only source of income that Sorvino earned in his later years. He dabbled in producing and directing as well, including taking the director helm in the 2012 film "The Trouble with Cali," written by his daughter Amanda Sorvino. 
The actor also launched a successful line of pasta sauces, sold by his company Paul Sorvino Foods. The Daily News reports that the recipes are based on ones handed down by his mother, who taught him to cook when he was 12.
Celebrity Net Worth reports that Sorvino's acting and entrepreneurship resulted in a current net worth of $10 million. 
In addition to his wife, Dee Dee, the late actor is survived by daughters Mira Sorvino and Amanda Sorvino, as well as his son, Michael.