We Now Know William And Kate's New Royal Titles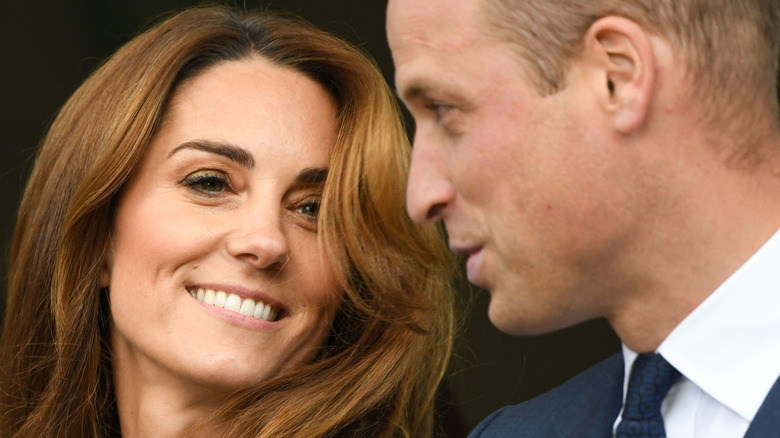 LINGTREN.COM/Shutterstock
After the death of his mother, Queen Elizabeth II, on September 8, 2022, at Balmoral Castle in Scotland, Prince Charles II is now set to take the British throne as King Charles III, according to CNN. That update is not the only thing that has changed in the wake of Queen Elizabeth's death at the age of 96. Charles' wife, Camilla, has now adopted the title queen consort. Other changes involve Charles' eldest son, Prince William, who is now next in line for the British throne, alongside his wife, Catherine "Kate" Middleton, who, prior to the queen's death, was known as the Duchess of Cambridge (via Insider).
As well as moving one step closer to the British crown, both Prince William and the Duchess of Cambridge have also received new titles after Elizabeth's passing. Shortly after the queen's death, those new titles were revealed on social media, the "Today" show reports.
William and Kate are now the the Duke and Duchess of Cornwall and Cambridge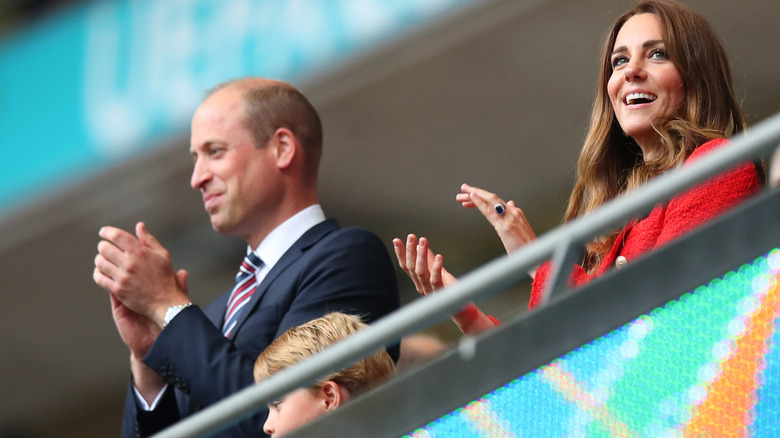 Robbie Jay Barratt - Ama/Getty Images
As reflected on the official Twitter account of Prince William and Kate Middleton, formerly the Duchess of Cambridge, the new titles of William and Kate are the Duke and Duchess of Cornwall and Cambridge. After some speculation that William might adopt his father's title, the Prince of Wales, it appears that this is likely to be the case, according to British historian Andrew Roberts, who spoke with "Today."
As for Prince Harry, Charles' second son, and his wife Meghan Markle, who have both stepped away from royal duties, nothing is expected to change as of this report. In the run-up to Elizabeth's death, members of the royal family, including Prince William, gathered at Balmoral Castle to be by her side, as reported by The Guardian. Though reportedly close with the queen, Kate Middleton, the new Duchess of Cornwall and Cambridge, stayed behind in London to help care for the couple's three children, according to Elle.