What Was Henry Louis Wallace's Motive For Murder?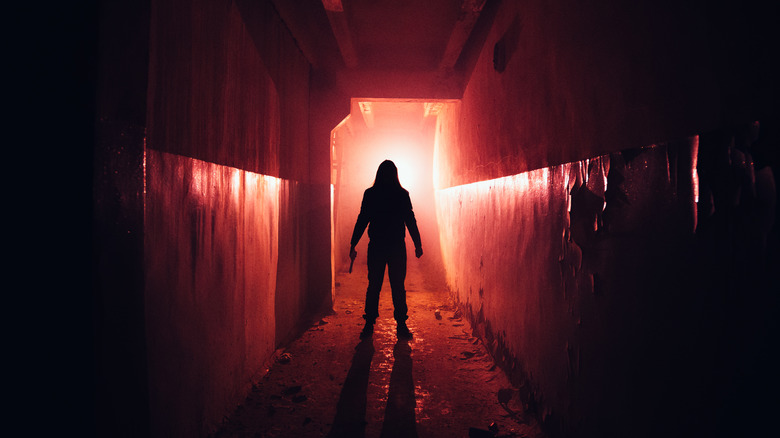 Vladimir Mulder/Shutterstock
Henry Louis Wallace could have been an example of how hard work and dedication can lift a person from their impoverished roots. Wallace was the product of an affair between his single mother and a married schoolteacher, who ended the tryst when he learned of the pregnancy. Wallace's mother managed to barely get by, providing for herself, her son, and her daughter by working in a local textile mill. Crime Magazine tells us that, though raised in modern times, the home he grew up in had no indoor plumbing or electricity.
Despite these setbacks, Wallace excelled as a teenager. In high school, he was a popular student and was elected to student council. He was also involved in extracurricular activities, including cheerleading (per Murderpedia). After graduation, Wallace worked as a local DJ at a radio station, then set off to join the U.S. Navy. By all accounts, Wallace didn't fit the profile of a man who would later be convicted of multiple rapes and murders. But 11 murder victims later, Wallace would defy FBI profiling and make his way into history as one of the most brutal murderers in the history of the southeastern United States.
The FBI explains that each serial killer's motives are unique, but many share a common thread of sexual deviancy or a predisposition for violence. While Wallace was both a murderer and a rapist, his primary motive was one that isn't seen too often among those who habitually kill.
He became known as The Taco Bell Strangler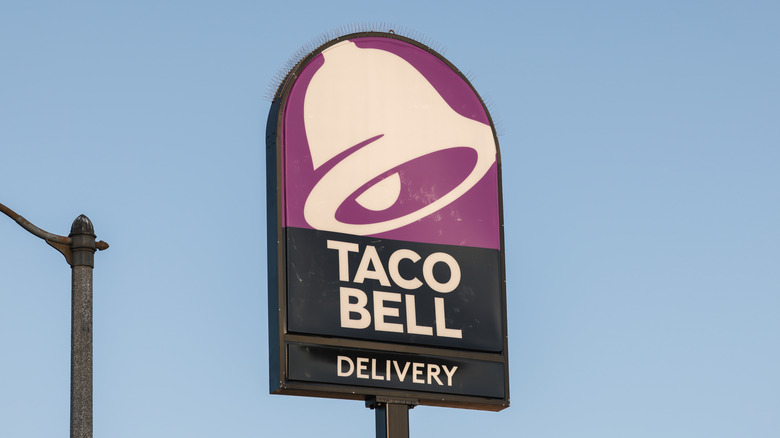 Jeremy Moeller/Getty Images
Crime Magazine reports that Henry Louis Wallace's life unraveled after his stint in the Navy. The outlet reported that, after eight years enlisted, he got into trouble on a burglary charge. Despite the crime, Wallace was able to apply for and receive an honorable discharge in 1992. The woman he married in 1985 left him soon after, and Wallace found himself in the Charlotte, North Carolina area, living back with his sister and mother. It was here that his life began to unravel.
Wallace began to use crack cocaine heavily. He found that his drug problems made it difficult to maintain steady employment, and he was subsequently fired from several fast food jobs. Wallace was able to hide his addiction from his family, however — the Associated Press reports that his family only learned of his drug problems shortly before he was finally apprehended for murder. Wallace reportedly began his murder spree in 1990, raping and killing Tashanda Bethea. Over the next four years, Wallace murdered at least 10 more women. When investigators finally pieced together enough evidence to charge him with first-degree murder, there was an eerie pattern in how most of his victims were chosen. Many of them worked at the different fast-food eateries that had employed him, including several from a local Taco Bell. This earned him the moniker "The Taco Bell Strangler."
Wallace admitted that robbery for drug money was his motive in the killings. He would rape and murder his victims, then steal various items from their homes to sell at pawn shops in the area (via FindLaw). 
If you or anyone you know is struggling with addiction issues, help is available. Visit the Substance Abuse and Mental Health Services Administration website or contact SAMHSA's National Helpline at 1-800-662-HELP (4357).
Wallace's primary motive was securing drug money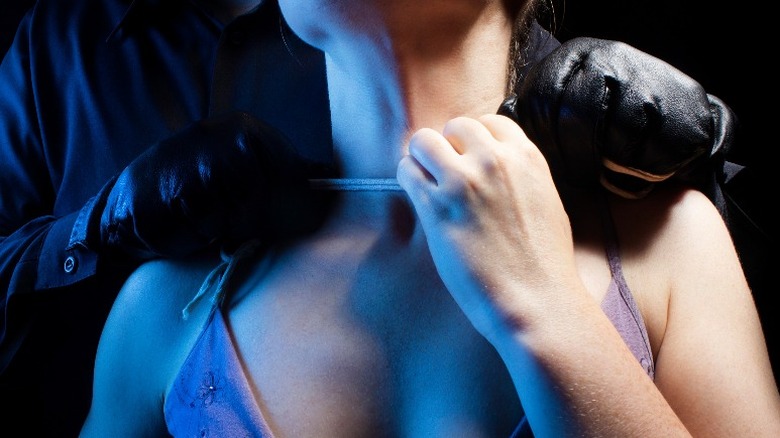 breakermaximus/Shutterstock
Henry Louis Wallace might well be the only documented serial killer whose motive was obtaining drug money. According to Crime Magazine, Wallace would be in desperate need of his fix but had no money to make a score happen. Using the trust of his co-workers, their family members, or women he was acquainted with through his sister, he would smooth talk his way into their homes before asking for money. When refused, he would pounce, raping and strangling the women to death. His last victim might have died the most violently. After trying to get money for crack from former co-worker Debra Slaughter, he was rebuffed. Wallace attacked her, wrapping a towel around her neck and demanding sexual favors from the woman. She refused this also, so Wallace raped her. When the vile act had concluded, Slaughter accused Wallace of being the killer of two of their co-workers. He then made her empty her purse of its contents, which included a knife that he knew she carried. He gagged her, forced her onto the ground, and stabbed her chest and stomach nearly 40 times.
Wallace was tried and convicted of nine murders, though investigators knew he was behind two others. Additionally, Wallace has admitted behind bars that he killed women in other countries while he was stationed overseas in the Navy. If his admissions are true, that puts his death toll at nearly 20 victims.
Wallace was sentenced to death nine times. He has exhausted all of his appeals and still sits on death row.
If you or anyone you know has been a victim of sexual assault, help is available. Visit the Rape, Abuse & Incest National Network website or contact RAINN's National Helpline at 1-800-656-HOPE (4673).