The Only American President Queen Elizabeth Never Met During Her Reign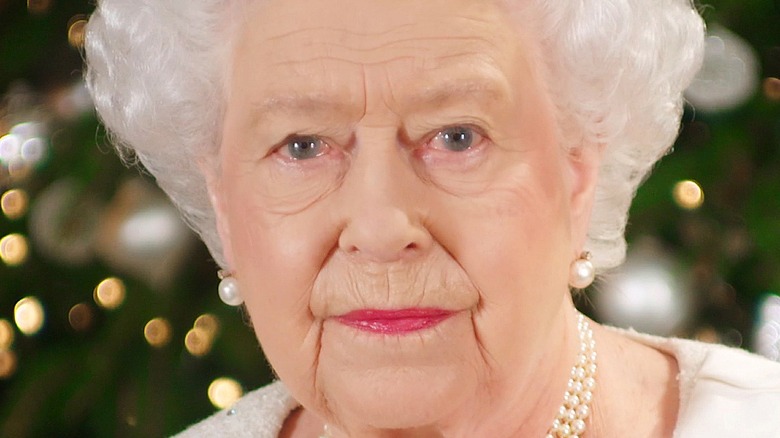 Handout/Getty Images
Even before Queen Elizabeth II, who died on September 8, became queen of the United Kingdom, she met the U.S. president, the first of 13 of America's heads of state she would see face-to-face over her 70-year reign, per Town & Country. The United States has experienced an extraordinary amount of changes in that period, including several wars, one of which may have played a part in why Queen Elizabeth didn't meet with one particular president — in fact, the only one she never met during her reign.
In October 1951, just three months before becoming queen, then-Princess Elizabeth came to the U.S. for the first time and visited with President Harry S. Truman, with all the pomp and circumstance befitting the occasion, per CNN. These types of scenes would be repeated from presidency to presidency, sometimes stateside and other times in the U.K., except for one president's term that began with an assassination and ended mired in war.
The president had a lot to deal with 
National Archives/Getty Images
On November 22, 1963, Lyndon B. Johnson was sworn into office just hours after President John F. Kennedy had been assassinated in Dallas, Texas. Johnson completed Kennedy's term of office, then ran successfully for the presidency in 1964. He then decided not to run for another term, per Britannica. It was a tumultuous period in which Johnson oversaw the escalation of the Vietnam War while also shepherding important legislation like the Civil Rights Act and the Voting Rights Act, and so he had a lot on his plate, per Britannica. While he and Queen Elizabeth corresponded several times, neither sent out formal invitations to the other, according to Indy100.
Johnson met with two prime ministers of England, Alec Douglas-Home and Harold Wilson, and had tentative plans to visit London, per Indy100, but nothing came of it. He and the queen never had a sit-down, making him the only U.S. president during her reign who didn't have the honor, from Truman through Joseph Biden Jr. Queen Elizabeth met LBJ's wife, but by that time, it was too late for the queen to meet him.
Queen Elizabeth met President Johnson's widow in 1991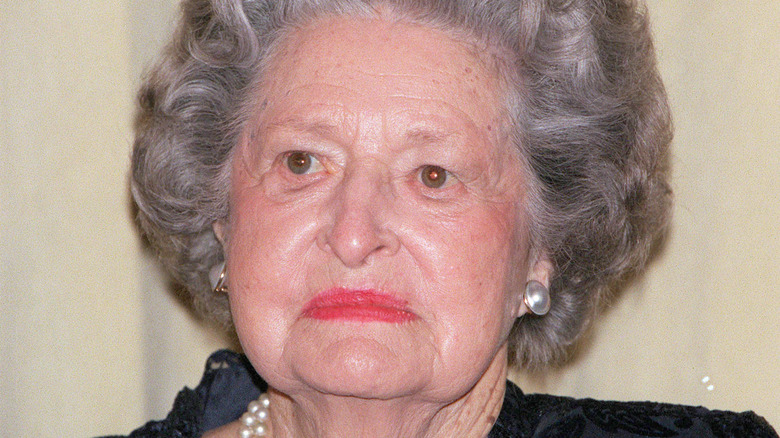 Arnaldo Magnani/Getty Images
In May 1991, Queen Elizabeth, then 65, and her husband, Prince Phillip, flew to Dallas, Texas, to begin a tour of the state, in which she met with several powerful Texas women, including then-governor Ann Richards, and Lady Bird Johnson (above), the widow of Lyndon B. Johnson, according to KERA News. LBJ had been dead for nearly two decades at that point; he died from a heart attack in 1973, four years after his presidency ended, per Britannica. Queen Elizabeth's meeting with the former first lady and her two daughters took place at the LBJ Presidential Library in Austin, per KERA.
During the visit to the LBJ Library, the queen exchanged gifts with the former first lady — giving Lady Bird Johnson signed photos of herself and Prince Phillip, per FOX7. Queen Elizabeth was already 40 years into her reign when she finally made it to Texas and met Johnson's family. And even though she wasn't able to meet LBJ, the visit remains historic for another reason: It was the first time a British monarch had come to Texas, per FOX7.