The Unexpected Inspiration Behind The Beatles' Song Martha My Dear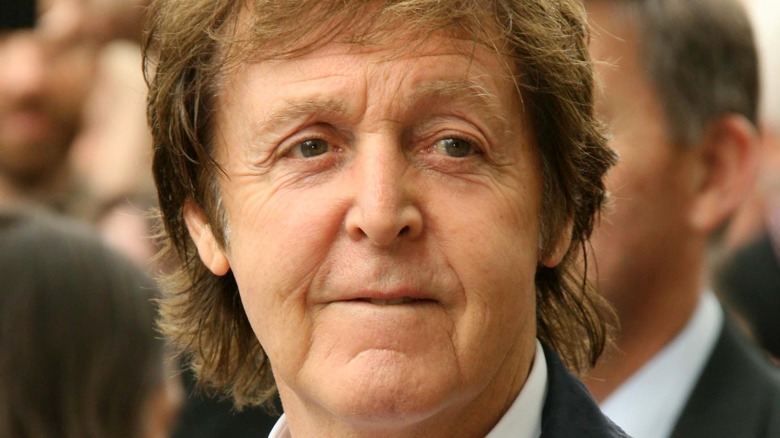 s_bukley/Shutterstock
Songwriters often draw inspiration from personal experiences. These experiences encompass loved ones come and gone, relationships both good and bad, or just good times held by all. Yet sometimes songs are written about fictional scenarios. A-list songwriter Taylor Swift has even written songs from alternate perspectives outside of her own experience, notably with her song "Betty" on the 2020 album "Folklore." 
In 2020, Swift and Paul McCartney shared a conversation for Rolling Stone wherein they discussed their songwriting experiences. Though a few of Swift's songs may easily point to their inspirations (or she will at least explain them elsewhere), McCartney's are sometimes not obvious. An example is "Hey Jude," which is actually about Lennon's son Julian. He also told Swift that he was a teenager playing around on his family piano when he came up with the melody for "When I'm 64." Showbiz Cheatsheet reported McCartney's song "Blackbird" was written while he was thinking a lot about the Civil Rights movement in the U.S. Even more unexpected inspirations led to other Beatles songs as well.
Paul McCartney wrote about his dog Martha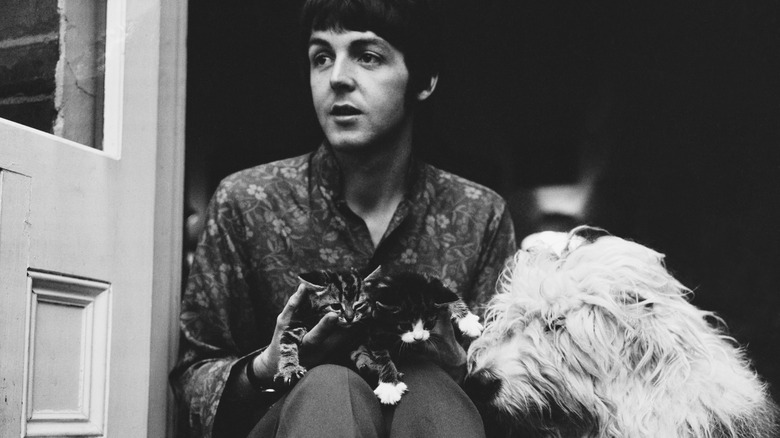 Les Lee/Getty Images
In 1968, The Beatles released "The Beatles," a double album more commonly known as "The White Album." According to Newsweek, the combined LPs run 93 minutes long and include notable songs like "Dear Prudence" — written about Mia Farrow's sister, Prudence, during a trip to India when the young woman was obsessively meditating, (per Beatles Bible), "While My Guitar Gently Weeps" and "Helter Skelter." Perhaps a lesser-known song from this album is "Martha My Dear." Paul McCartney did not often name names when writing about romantic partners. So why was he content with doing so on this song?
The reason could be the fact that Martha was not a romantic partner. Martha was the name of McCartney's sheepdog. Before settling down with his wife Linda McCartney in 1969, McCartney lived in London and bought Martha. In the biography "Many Years from Now," McCartney described Martha as "a dear pet of mine." He intended for the song to be open to many interpretations (per Cheatsheet).
Martha accompanied Paul McCartney on a recording trip in 1968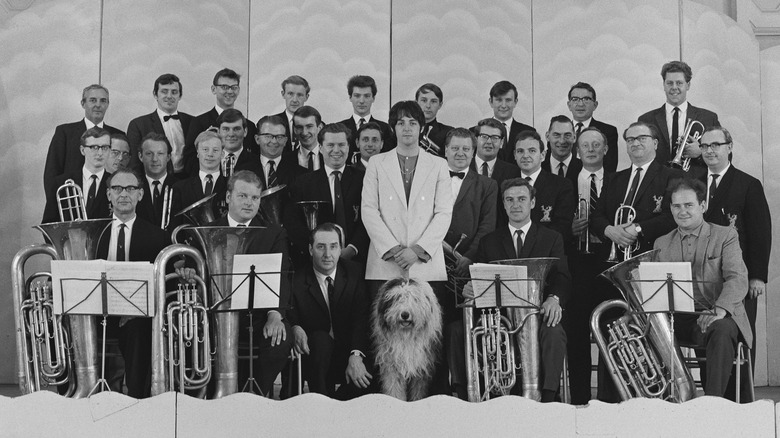 Tony Evans/timelapse Library Ltd./Getty Images
"It's a communication of some sort of affection, but in a slightly abstract way," Paul McCartney explained (via Beatles Bible). Fans took it as a song for his then-girlfriend Jane Asher. It was not until decades later that he explained the true inspiration in "Many Years from Now."  He recorded the song first on his own before adding drums and guitar from Ringo Starr and George Harrison, respectively (per Beatles Bible). Martha even accompanied McCartney on a trip to Yorkshire when he recorded "Thingumybob," the theme song for a local television show in 1968. She is pictured above with McCartney and the Black Dyke Mills Band, which is also featured on the track.
Perhaps the meaning behind "Martha My Dear" is less surprising when one considers that McCartney has been a life-long animal advocate. He became a vegetarian in the 1970s and his late wife Linda McCartney published vegetarian cookbooks. Together, they owned dogs, horses, chickens, and geese at their homes in Scotland and Sussex (per The Guardian).