The Real Story Behind Paul McCartney's Song Here Today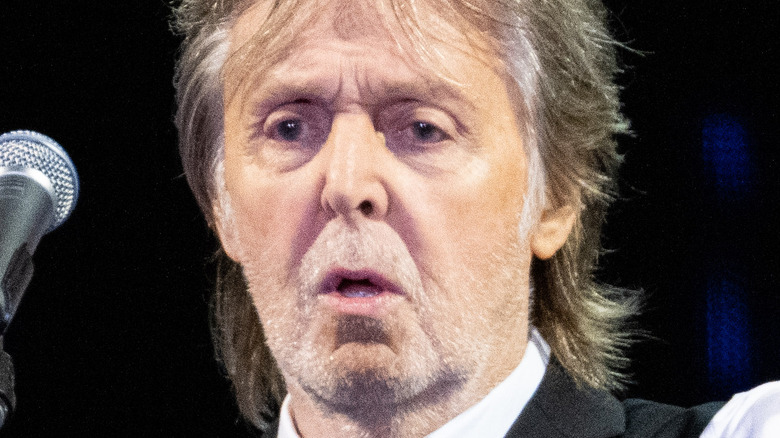 Harry Durrant/Getty Images
When we have the chance to meet some of the most creative minds around, it's natural to want to want to tap into something of their brilliance. Where do they get their ideas from? What was the inspiration for a certain song, poem, book, movie, or painting? These are the burning questions fans love to ask.
The fact is, though, it can be a tricky one to answer. Prolific songwriters, artists, writers, poets and more can cherry-pick inspiration from all sorts of places. An overheard snippet of conversation, perhaps, or a memory. Sometimes a beat in a musician's head that seemingly came out of nowhere is enough to spark a timeless classic.
Sir Paul McCartney is one iconic songwriter who is surely no stranger to these sorts of queries. In November 2021, per the BBC, the British Library hosted an exhibition of personal pieces of McCartney's. Curating the collection, Greg Buzwell stated that the Beatles legend would "just see something and say, 'I will write something about that'."
The song "Here Today" had a very poignant inspiration for him, it seems: The death of former bandmate John Lennon and the impact it had upon his friend.
John Lennon's death was a terrible blow for Paul McCartney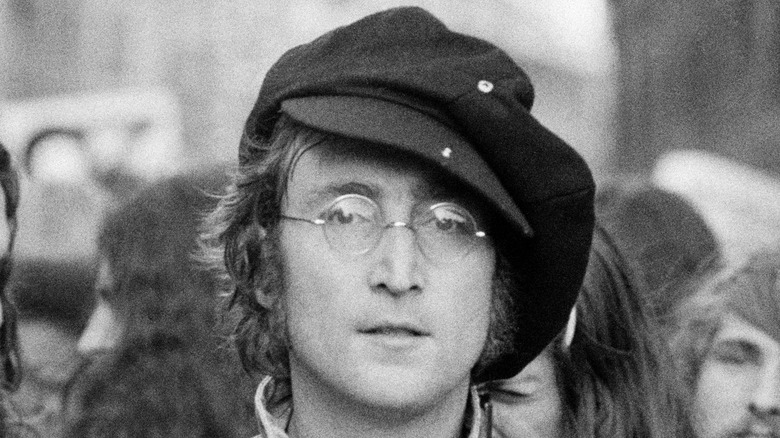 Rowland Scherman/Getty Images
John Lennon's tragic death, per Biography, occurred on December 8 1980. His killer, Mark David Chapman, awaited the star outside the Dakota in New York City, where Lennon and wife Yoko Ono lived. At around 10:50 p.m., according to the outlet, the couple arrived back at the Dakota and, just before entering the building, Chapman shot Lennon five times (one bullet missed). Around half-an-hour later, Lennon was declared dead at Roosevelt Hospital.
His death had a devastating impact on his many fans, but much more so on those who knew him best. McCartney was particularly affected. In September 2019, he told Stephen Colbert on "The Late Show With Stephen Colbert" (via YouTube), "I dream about him ... when you've had a relationship like that for so long ... such a deep relationship," going on to explain that his dreams about his late bandmate were always positive.
It's little surprise, then, that one of the prolific songwriter's most poignant songs revolves around Lennon. "Here Today," it seems, was an ode to both the good times and the bad that he spent with Lennon.
McCartney began to cry as he wrote the song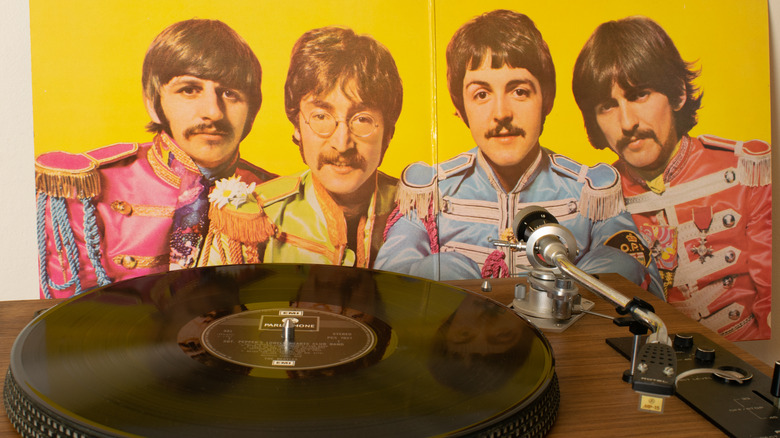 John B Hewitt/Shutterstock
In April of 1982, McCartney gave a raw and emotional interview with the Los Angeles Times (via The Paul McCartney Project). "Here Today," per the outlet, would feature on the McCartney album "Tug Of War," which was released just days after the interview. This song in particular had a very special meaning for the artist, as he explained to the newspaper.
McCartney expressed something that we can all relate to: when somebody very close to you dies, there often seems to be something left unsaid. A heartbreaking regret. Given the bitterness and hurt that pervaded the iconic band's implosion, this was certainly the case here. "The song is about saying to John, 'Do we really have to keep this sort of thing [the feud] up,'" the songwriter told the Los Angeles Times. "... we never got around to doing it. I guess we never felt any urgency about it. We were behaving like we were going to live forever."
"Here Today" wasn't planned on McCartney's part, but it seemed to flow naturally, he went on. "I sat down one day and struck the beginning chords of "Here Today" and it fell out," as he put it.
What fell out were beautiful lyrics like, "I still remember how it was before and I am holding back the tears no more." This, indeed, was true, he stated in the interview: "I was kind of crying when I wrote it."