King Charles Makes A Bold Decision About The Future Of Some Of His Staff
LINGTREN.COM/Shutterstock
With the death of Queen Elizabeth II, at the age of 96 at Balmoral Castle in Scotland, her eldest son Charles became King Charles III of Great Britain, according to the BBC. With that came a massive restructuring of the British royal family and the royal line of succession as King Charles' eldest son, Prince William, the new Prince of Wales, moved next in line for the English throne, per the official royal family website.
More than just the royal family braced for change, though, when Queen Elizabeth — the long-reigning monarch in British history — died. As King Charles and the Queen Consort Camilla, Charles' wife, prepared to move from Clarence House to their new home, Buckingham Palace, some staff members who'd worked for Charles for years got an update on the future of their position. What they learned left some feeling surprised and angry, based on The Guardian reporting.
100 staff members might lose their jobs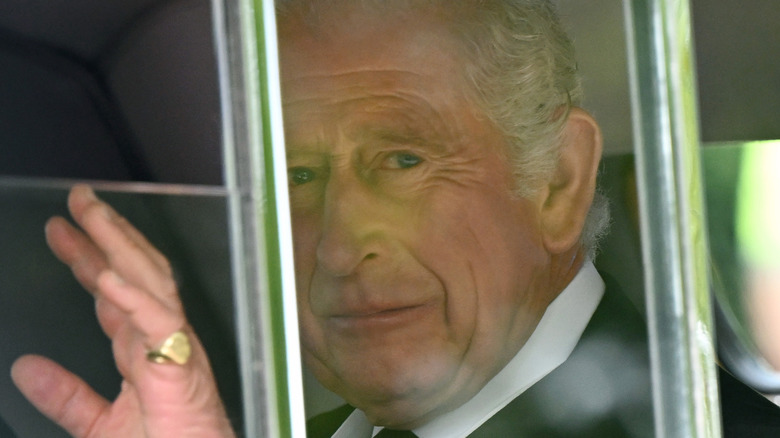 Jeff Spicer/Getty Images
As The Guardian goes on to note, some 100 staff members of the former Prince of Wales were notified that they may no longer be employed in the new king's household as King Charles and his wife, the Queen Consort Camilla, prepared to move — an update otherwise known as a redundancy notice. Those who were alerted that their jobs could be eliminated included private secretaries, members of the communication team, household staff, and others. The news was delivered while the queen was being transported to St Giles' Cathedral in Scotland and upset many who assumed their jobs were safe.
Of those changes, the king's top aide, Sir Clive Alderton, wrote in a letter (via The Guardian), "The portfolio of work previously undertaken in this household supporting the former Prince of Wales's personal interests, former activities, and household operations will no longer be carried out, and the household ... at Clarence House will be closed down. It is therefore expected that the need for the posts principally based at Clarence House, whose work supports these areas will no longer be needed." For their part, the new Prince of Wales and his family will reportedly live at Windsor Castle, via Marie Claire. No word as to whether that new household might be hiring.