The Unusual Nickname Prince Philip Had For Queen Elizabeth II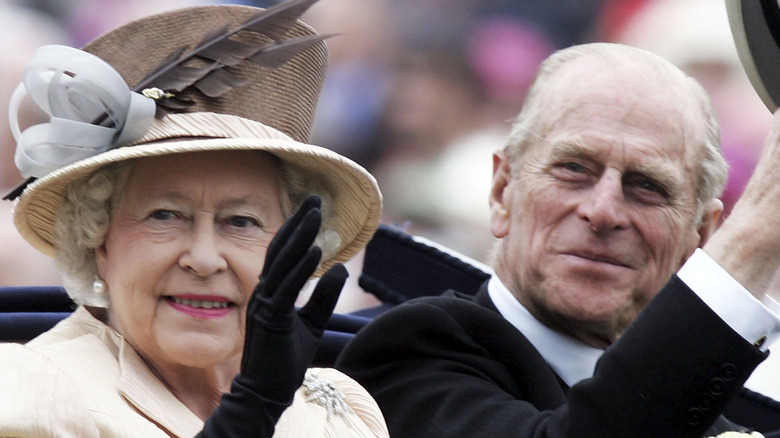 Chris Jackson/Getty Images
The death of Queen Elizabeth II at age 96 came roughly one year after the death of her husband, Prince Philip at the age of 99. They were married for more than 70 years, according to Britannica. The son of European royalty and Elizabeth's distant cousin, Philip met Elizabeth when they were both young, and they married in 1947, as Insider explains. It's commonly said the couple were rarely apart from that point forward, and the genuine affection they plainly shared for each showed up in the unusual but sweet pet name that Philip reportedly had for his wife.
As Mirror notes, Philip's nickname was not the only one used for Queen Elizabeth during her lifetime. She was also known as Lilibet, which is how the young Princess Elizabeth mispronounced her own name. (Lilibet is also the name of Elizabeth's great-granddaughter, Prince Harry and Meghan Markle, now Prince Lilibet "Lili" Mountbatten-Windsor, per The Guardian). Other affectionate nicknames used for the queen among family members were "Gan Gan" (by Prince George) and "Granny" (by Princes William and Harry).
Philip called Queen Elizabeth Cabbage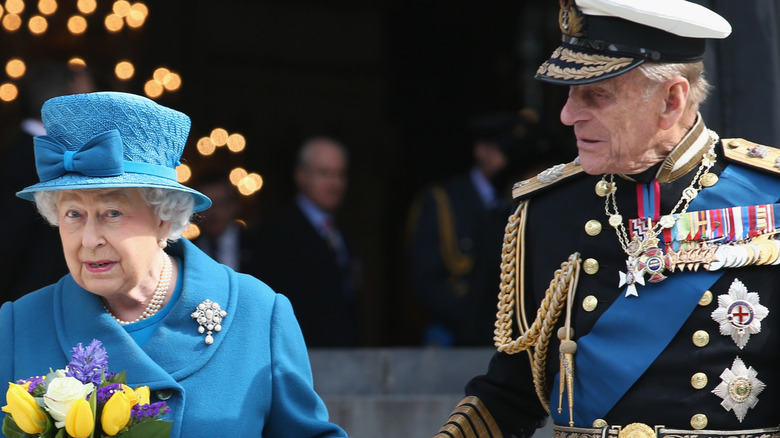 Chris Jackson/Getty Images
The nickname that Prince Philip had for his wife was "Cabbage," as the New York Post reports. It's not clear where Cabbage came from, but one common nickname in French is "mon petit chou," which roughly translates to something like "my little cabbage" or "sweetie." It's also said that Philip also sometimes called his wife "Sausage," as the Mirror notes elsewhere. The tendency to give nicknames seems to run in the royal family. Elizabeth and Philip's grandson, William, King Charles III's eldest son and now the Prince of Wales, reportedly calls his wife, Kate Middleton, "DoD," for "Duchess of Dolittle," while Middleton reportedly calls her husband, the Prince of Wales, "Baldy."
Pet names aside, Philip would never call Elizabeth Cabbage or Sausage in public but instead he would use the typical honorifics "your highness" or "majesty," among others, as mandated by royal etiquette, according to the official Royal website. Queen Elizabeth will be buried on the grounds of Windsor Castle next to her husband, Prince Philip, her mother Queen Elizabeth, the Queen Mother, and her father, King George VI (via People).