What Is The Nitrogen Hypoxia Method Of Execution?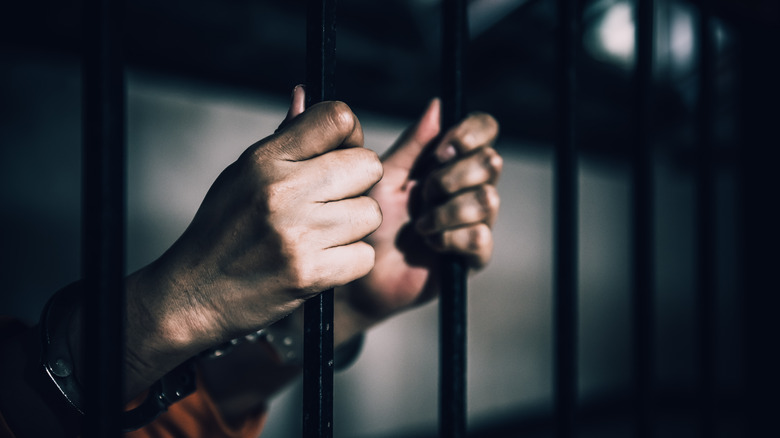 kittirat roekburi/Shutterstock
In 1999, Alan Eugene Miller was convicted of triple-homicide in a workplace shooting and sentenced to death row in Alabama, as NBC News reports. As of this report, Miller's execution is scheduled for September 22, 2022, possibly using a new method of capital punishment called nitrogen hypoxia. In the run-up to Miller's execution, experts were concerned about the efficacy of nitrogen hypoxia in cases of capital punishment and whether or not the new method of execution is, in fact, a humane way to carry out a death sentence (via NPR).
In his trial, evidence emerged that Miller manages mental health challenges, though none were deemed so severe as to support a not guilty verdict by reason of insanity. Approved in only three states including Alabama, the nitrogen hypoxia method of execution is untested. For this reason, the U.S. Supreme previously turned down a Missouri death row inmate's request to die by that method. But speaking with NBC News, U.S. District Judge R. Austin Huffaker Jr. said this form of execution is likely to be available by the time Miller's sentencing is set to happen.
If you or someone you know needs help with mental health, please contact the Crisis Text Line by texting HOME to 741741, call the National Alliance on Mental Illness helpline at 1-800-950-NAMI (6264), or visit the National Institute of Mental Health website.
Miller reportedly requested to die by nitrogen hypoxia
Even though nitrogen hypoxia is an untried method of execution and Alan Eugene Miller (pictured) is set to die by lethal injection as of this report, the Alabama inmate reportedly requested to die by the new method for fear of needles. Miller said (per CBS News), "I did not want to be stabbed with a needle." The paperwork requesting the change was allegedly lost, but Miller's claim has raised the possibility that this new form of execution could take place in Alabama.
Despite their clients' reported willingness to die by nitrogen hypoxia, members of his defense team were reluctant to allow their client to be a test case for the method. Miller also turned down an offer from the state of Alabama to fit him with a mask through which nitrogen could be administered. Several unknowns remain about the nitrogen hypoxia method of execution, including how long it will take, the best way to deliver the gas, and whether or not the team overseeing the process will stay safe, according to NPR.
Nitrogen hypoxia starves bodily tissues of oxygen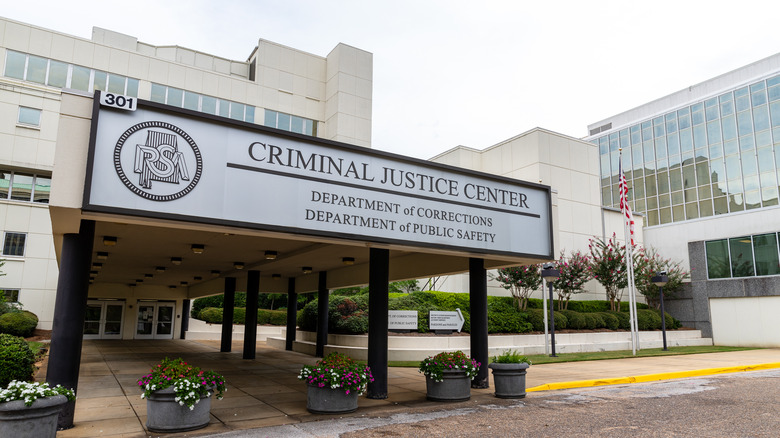 Chad Robertson Media/Shutterstock
As the NPR website goes on to note, nitrogen hypoxia occurs when adequate levels of oxygen in the body's tissues are replaced by the typically non-poisonous gas, nitrogen, in a process called inert gas asphyxiation. That's opposed to hypoxemia, which is when the blood — not tissues — is deprived of oxygen. As nitrogen replaces oxygen in the tissues of the body, breathing will become challenging before the individual loses consciousness. There is little evidence that nitrogen hypoxia is a less painful way to die than lethal injection.
Per the Death Penalty Information Center, capital punishment by approved methods is legal at the federal level and allowed in 27 U.S. states. Meanwhile, 23 states have banned the death penalty, and in three states, the practice is halted per a governor-mandated moratorium. The decision to allow Alabama death row inmate Alan Eugene Miller to die by this method is up to the state corrections commissioner. Should it be allowed, it's likely there will be further litigation before the sentencing is carried out, as NBC News reports.