Who Pays For A British Royal Funeral?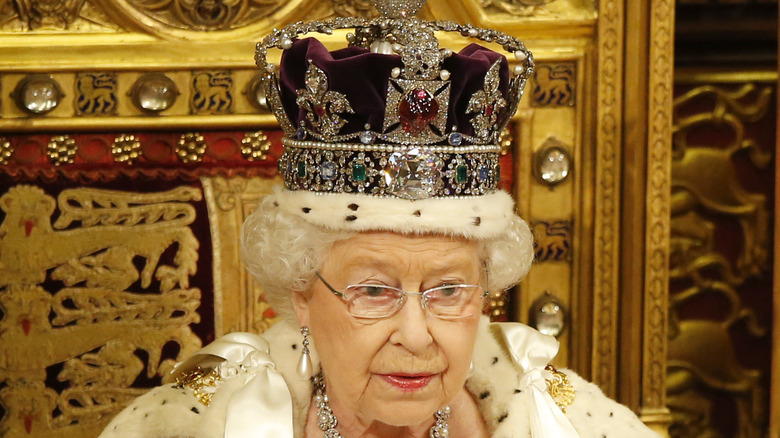 Wpa Pool/Getty Images
Queen Elizabeth II was the longest-reigning monarch in the United Kingdom's history. For 70 years, she remained a steadfast symbol during challenging times throughout the world and scandals among other members of the royal family. As a revered leader, even the negative personal experiences that Prince Harry and wife Meghan Markle have discussed never seemed to involve animosity between them and the queen (per Vanity Fair).
The British government might seem complex to Americans. The monarch does not vote on political issues, but does retain the right to appoint the prime minister (who is usually a member of the party with the majority rule in the House of Commons) and the two engage in weekly meetings (per Royal). Taxpayers in the United States pay for some large expenses for U.S. presidents who have left office, such as rent for their office spaces (per WCNC). But with Great Britain seemingly having two prominent government leaders, who pays for their expenses, especially the expenses of a funeral?
The treasury of Great Britain makes payments to the royal family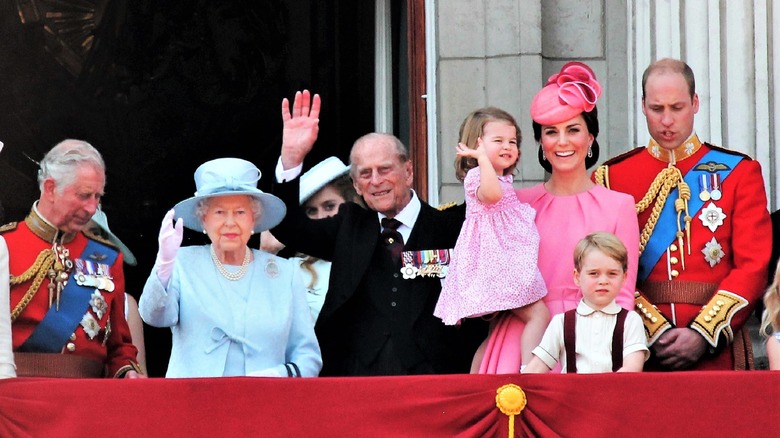 Lorna Roberts/Shutterstock
Turns out, taxpayers pick up the tab for their leaders in Great Britain, too. According to The New York Times, funeral costs are "covered by the state." In other words, by tax money. The Treasury of Great Britain gives payments to the royal family to be used to fund payroll and royal duties, though security costs are not included. The most recent ceremonial funeral prior to that of Queen Elizabeth's was the 2002 funeral for the Queen Mother, the mother of Queen Elizabeth. It cost around $6 million.
Perhaps a more well-known funeral was in 1997 after the untimely death of Princess Diana. When adjusted for inflation in 2022, her funeral cost around $11 million (per Yahoo! Finance). Queen Elizabeth's funeral is a lengthy affair. Events preceding the funeral include transporting her coffin from Balmoral Castle to Buckingham Palace, Westminster Hall, Westminster Abbey, and then to the Royal Vault at Windsor Castle (per Metro). The exact cost for this funeral will likely never be shared, but Queen Elizabeth was known to be conscious of finances, even choosing to pay income taxes (per Yahoo! Finance). This adds to the speculation around her funeral costs.