The Lady-In-Waiting Who Was By Queen Elizabeth II's Side Until The End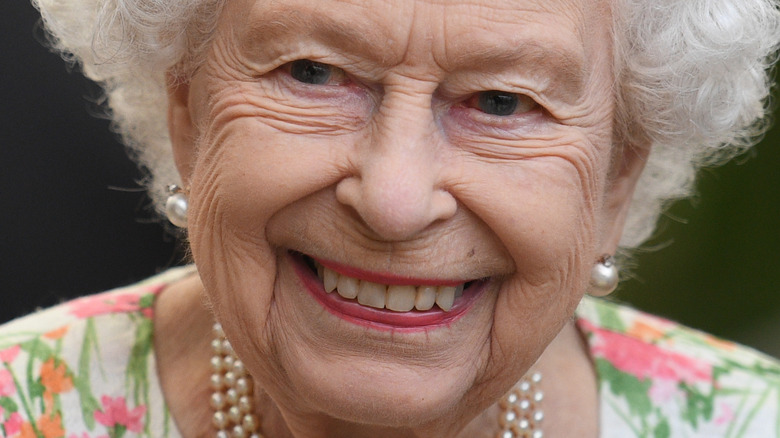 Wpa Pool/Getty Images
The world was rocked by the death of Queen Elizabeth II on September 8, with the U.K. plunging into mourning and sending into action a well-planned out operation put into place to mourn the queen and ensure the transition of power to the next in line to the throne, King Charles III, happened seamlessly.
While the world has seen plenty of solemn scenes of people in the U.K. and far beyond paying their last respects to the queen, no one is feeling the loss more than those nearest and dearest to the beloved monarch. The royal family has been spotted on a number of occasions since the queen's passing, including when William, Prince of Wales and Catherine, Princess of Wales joined forces with Harry, Duke of Sussex and Meghan, Duke of Sussex to undertake a walkabout together to see the floral tributes around Windsor.
But then there were those closest to the queen who weren't actually technically a part of the royal family who stood by her side for years, supporting the queen day in and day out, right up until the end. One thing you may not know about the queen is that she had ladies-in-waiting throughout her reign, who would help her undertake some of her everyday tasks. According to Hello!, that could include everything from bathing to getting dressed. But who were the ones who never left the queen's side?
Susan Hussey supported Queen Elizabeth II for years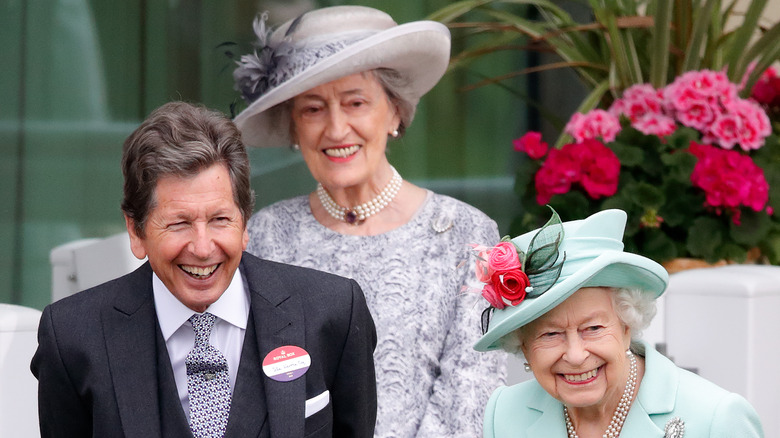 Max Mumby/indigo/Getty Images
One of the late Queen Elizabeth II's most notable ladies-in-waiting was Lady Susan Hussey, who literally stood by her until the very end (and behind her in the photo above). We saw how Hussey continued to support the monarch even in her darkest times, including attending the funeral of her late husband, Prince Philip, in April 2021. Hussey actually rode to Windsor Castle alongside the queen before she was able to met up with the royal family (while still social distancing due to coronavirus restrictions), per Us Weekly. Hussey continued that dedication right up until the very end, leading members of the queen's household into Westminster Abbey for her funeral on September 19.
But Hussey wasn't the queen's only lady-in-waiting. It's thought the queen had around five different women who would help her with her daily duties, known as The Head Girls, per Daily Mail. Proving how seriously the women invited into the royal household take their role, it's not thought that a lady-in-waiting gets paid, instead undertaking their duties for as long as required to show their dedication to the monarch. As for what will happen to them following the queen's passing, a source shared that it's likely around two will retire with immediate effect, while as many as three could potentially continue on, at least for a little while, to support Camilla, queen consort as she takes on her new duties alongside her husband, King Charles III.