Princess Anne Chose A Very Different Life For Her Royal Children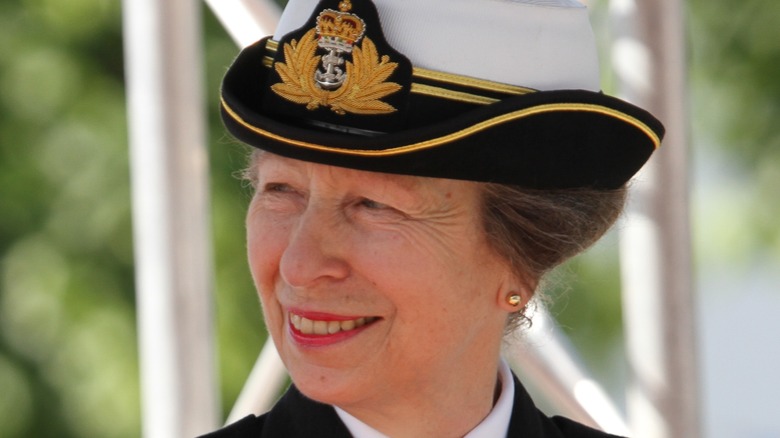 Simon Ward Photography/Shutterstock
Princess Anne is nowhere near as well-known as her brothers -– one of which just became King Charles III. Anne is the late queen's only daughter and from an early age focused on horsemanship and equestrian competitions and took a step back from being an active presence in the royal environment.
It was through the equestrian 1971 European championships that she met her first husband, army officer Capt. Mark Phillips (via Britannica). Although the couple had two children, neither one received a royal title, as prince and princess titles are passed through the male line and Phillips is not royalty (per Grazia Daily). 
This is a big contrast to the queen's other children -– King Charles III's children and Prince Andrew's children are all princes and princesses, And while Prince Edward declined to give his children titles, the option is open for them to receive those titles when they turn 18, People Magazine reports. The late Queen Elizabeth II could have given the children titles -– but sources say Prince Anne didn't want that (per iNews). 
Princess Anne's children, Peter Phillips and Zara Tindall, ended up receiving no royal titles of any kind and as a result, were free to make their own choices without any pressure to conform to royal rules. In an interview with Vanity Fair in 2020, Prince Anne -– who had a reputation as a royal rebel during her younger years –- spoke about declining titles for her children, explaining that "it was probably easier for them, and I think most people would argue that there are downsides to having titles." 
Meet Prince Anne's children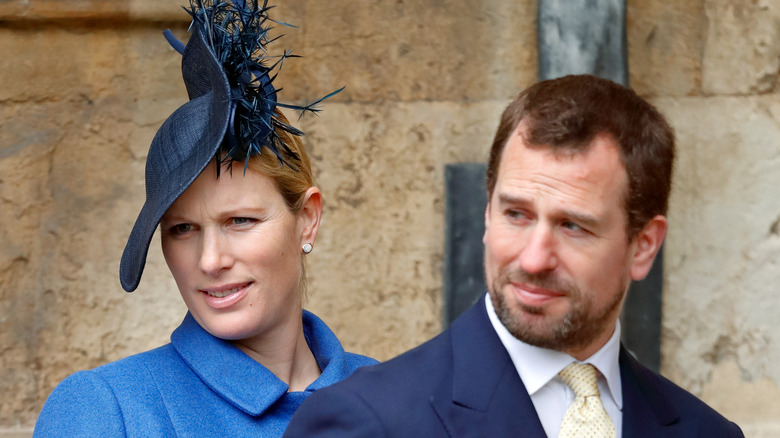 Max Mumby/indigo/Getty Images
Though Princess Anne sent both her children to family-favorite Gordonstoun School in Scotland (both Prince Phillip and King Charles III went there too), she otherwise allowed Peter and Zara to make their own choices regarding career and pursuits (via Vanity Fair). 
Zara is now married to rugby star Mike Tindall and mother to three children. She, like her mother, is also an accomplished equestrian; in 2012 she was part of the British Equestrian Olympic team that won a silver model (per iNews). 
Often referred to as "the queen's favorite grandson," Peter has never been much in the spotlight. Currently divorced and father to two children, he held positions in a number of large companies including the Royal Bank of Scotland and Jaguar. He now owns his own sports management company and in 2016 was paid to organize the queen's 90th birthday (via Town & Country and the Daily Mail).  
While Zara has led a quieter life, Peter has been the subject of some controversy due to his divorce and using his royal connection as part of an ad released in China (a big no for royals in general), but because he's not a working royal and has no titles, the impact of his choices has been somewhat lessened (via The Telegraph). 
As Princess Anne told Vanity Fair, she "wants to see every young person achieve their full potential." In the case of her own children, that meant giving them a life away from the difficulties of royal titles and expectations.