Queen Elizabeth II Worked With More Prime Ministers Than You Realize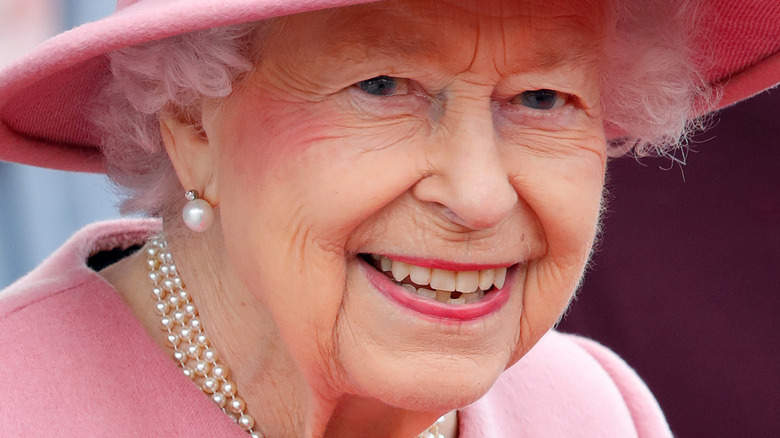 Max Mumby/indigo/Getty Images
Queen Elizabeth II was the longest-serving British monarch in history, sitting on the throne for just over 70 years, from 1952 until her death on September 8. While the monarch is the head of state for the United Kingdom and the Commonwealth of Nations, they are not, in fact, a dictator who can make whatever rules they please. Instead, the U.K. is known as a constitutional monarchy, which means the monarch carries out laws and decisions agreed upon by the British Parliament. As such, Elizabeth worked closely with the head of Parliament, known as the prime minister. The queen held weekly meetings with the prime minister, and therefore, formed close personal relationships with many of them. 
Although these weekly meetings were 100% private, and no one but the queen and her prime minister knew exactly what occurred during that time, personal tales and memoirs have given the public a bit of insight into what, exactly, happens behind those closed doors. As the monarch is constitutionally obligated to be apolitical, Elizabeth typically used those sessions to guide and be a listening ear with no agenda, and her longevity served her well in being able to detail what a given decision could mean for the country at large. 
But, while the monarch is constant, the position of the prime minister is not, as it is voted in by the people. And Elizabeth coordinated with quite a few of them. But just how many prime ministers did she deal with? 
Queen Elizabeth II met her 15th prime minister just before her death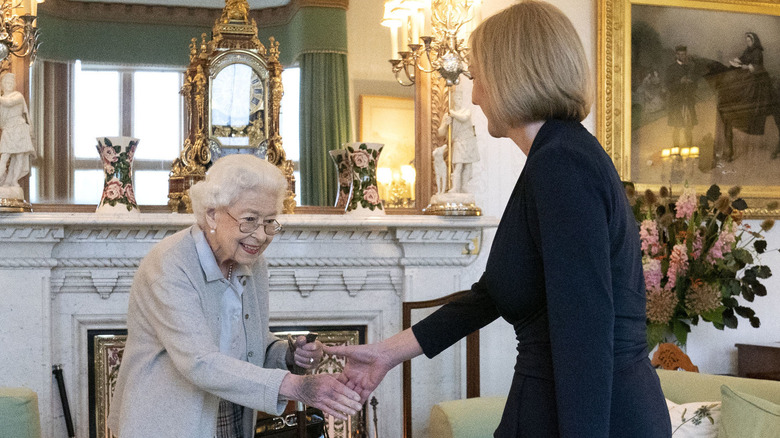 Wpa Pool/Getty Images
Throughout her 70-year reign, Queen Elizabeth II appointed and worked with 15 prime ministers, having just met her last one — Prime Minister Liz Truss — only two days before she died. To mark just how impressive a reign Elizabeth had, her first prime minister was Winston Churchill, who also worked with her father, King George VI, and helped guide the United Kingdom through World War II. But Churchill was only the first in a long line of prime ministers, ranging from Margaret Thatcher (her longest-serving prime minister, per CNN) to Boris Johnson and, of course, Truss. But just who exactly are those 15 PMs? 
Aside from Churchill (1952-1955), Elizabeth worked with Anthony Eden (1955-1957), Harold Macmillan (1957-1963), Alec Douglas-Home (1963-1964), Harold Wilson (1964-1970, 1974-1976), Edward Heath (1970-1974), James Callaghan (1976-1979), Thatcher (1979-1990), John Major (1990-1997), Tony Blair (1997-2007), Gordon Brown (2007-2010), David Cameron (2010-2016), Theresa May (2016-2019), Johnson (2019-2022), and Truss (2022-present, as of this writing).
Of those 15 prime ministers whom she served with, only seven were still alive at the time of her death — a testament to her long service on the throne. All seven of them were present at the Accession Council, which declared the death of the monarch and formally installed King Charles III as the new monarch. They also attended Elizabeth's state funeral, with three of them — Johnson, May, and Cameron — arriving at Westminster Abbey together.