Why Elton John Went Viral During Queen Elizabeth's Funeral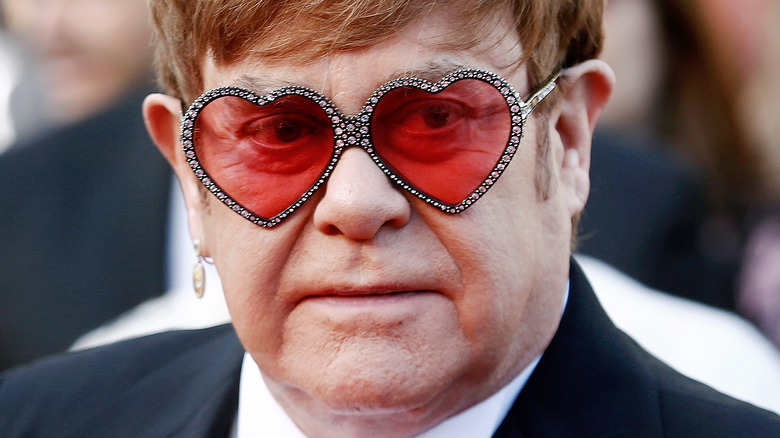 Andrea Raffin/Shutterstock
Elton John is a man who needs no introduction. The singer, songwriter, and all-around famous performer is known for songs like "Rocket Man," "Candle in the Wind," and "Your Song," per Britannica. A born-and-bred Brit, Elton John can also be counted on to show his patriotism for his country when significant events occur in the U.K., which includes events related to the royal family. John has long been associated with the royals, and in fact was a close friend of Princess Diana before her death in 1997. At that funeral, he played a version of his ballad, "Candle in the Wind," in tribute to the late Princess, per L'Officiel.
The song was a hit, and the updated version of the single ultimately sold more than 30 million copies, according to Britannica, making it one of the most successful pop singles in history.
When the time came around for Queen Elizabeth II's funeral in 2022, some viewers apparently thought they'd get a repeat performance. After all, according to Indy 100, Elton John may have been invited to the royal funeral. But ultimately, viewers found themselves disappointed, as demonstrated by many on Twitter.
Elton John trended on Twitter during the queen's funeral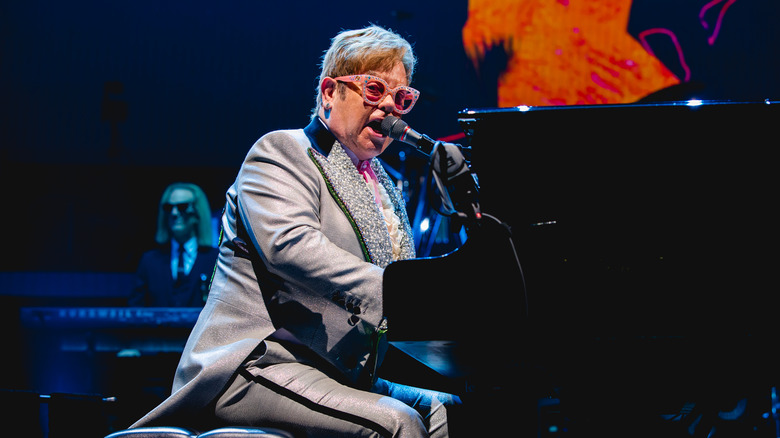 Tony Norkus/Shutterstock
Partway through the queen's funeral, Elton John started trending on Twitter. The reason behind the tweets? People were wondering — some jokingly, some seriously — when Elton John was due to give a performance. "When does Elton John sing a little song?" one person wrote. "Where was Elton John? I was hoping he'd be at a piano singing 'Rocket Ma'am,'" another joked. At the end of the funeral when John had not appeared, a third said simply, "So no elton john."
For people who are familiar with the intricacies of the royal family's relationship with John, it's probably not a surprise that he didn't perform. In fact, the royal family reportedly didn't even want him to sing at Princess Diana's funeral, saying it would be "too sentimental," according to L'Officiel. Given that information, the odds they would have him perform at the funeral of a monarch with whom he had much weaker ties seem low.
For his part, John previously paid tribute to the queen on the day of her death, according to Smooth Radio. John, who had a concert that night, reportedly sang "Don't Let the Sun Go Down On Me" and spoke about the queen's "grace, decency" and "genuine care and warmth."