What Will Happen To The Royal Residences Following Queen Elizabeth's Death?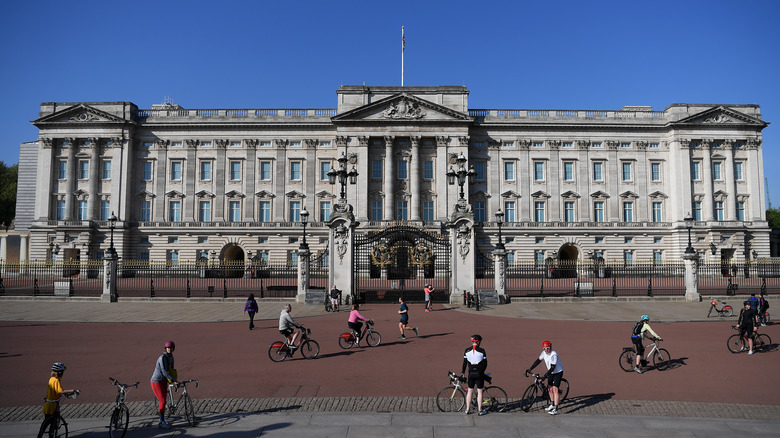 Alex Davidson/Getty Images
Although Buckingham Palace was considered Queen Elizabeth II's primary residence — as it typically has been for British monarchs going all the way back to Queen Victoria — she also spent a great deal of time at multiple other residences throughout the United Kingdom. Indeed, when she died she wasn't at Buckingham Palace at all, but at Balmoral Castle in Scotland.
Though Buckingham Palace is the administrative hub of the royal family and the place in which the monarch typically entertains guests and interacts with the British government, the royals' vast portfolio of residences spans the whole of the U.K., including Windsor Castle just outside London and Sandringham in Norfolk, where the royal family typically spends Christmas, according to Newsweek.
Before acceding to the throne on his mother's death, King Charles III resided for two decades at Clarence House, a residence connected to St. James' Palace that was the former home of the Queen Mother, per Newsweek. But with scores of residences now under his control, where will the new king choose to live?
Will King Charles move into Buckingham Palace?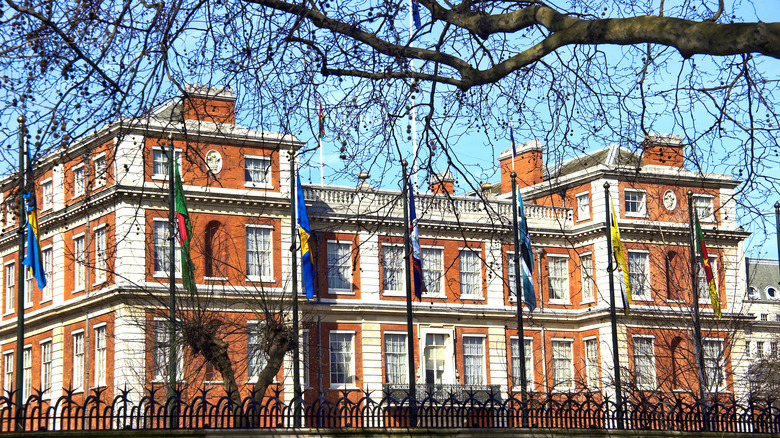 Tony Baggett/Shutterstock
The biggest question on everyone's lips following the death of Queen Elizabeth II is whether King Charles III and his wife, Queen Consort Camilla, will replicate the late queen's living arrangements by making Buckingham Palace their primary residence.
Though many royal watchers expect Charles and Camilla to make the move, Newsweek notes that the tradition is by no means binding. In the 19th century, King William IV set a precedent by refusing to live in Buckingham Palace as recent refurbishments to the property were reportedly too opulent for his taste. He remained at his former residence: Clarence House (pictured above). It had been postulated that King Charles may do the same, though a letter to Charles' Clarence House staff warning them of layoffs seems to indicate that the move to the palace is on the table. "He is firmly of the view that it is the most distinct symbol of the monarchy in the heart of the nation's capital and therefore it must be his home," a royal source told the Daily Mail.
Charles' relocation could mean a shuffling of residences among the royals. There has been speculation that Charles will give his son, Prince William, and his family Sandringham, according to Architectural Digest, while other royal watchers have suggested that residences such as Balmoral could be turned into a museum dedicated to the memory of Queen Elizabeth II. Meanwhile, the Daily Mail speculated that Charles may strip Prince Harry and Meghan Markle of Frogmore Cottage.