Why Dutch Royals Had Front Row Seats At Queen Elizabeth II's Funeral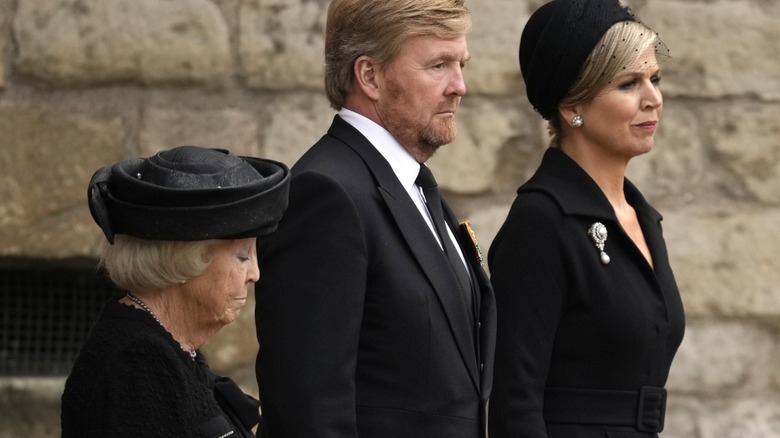 Christopher Furlong/Getty
As world leaders gathered at Westminster Abbey this morning, the Dutch royal family had one of the best views. NL Times described their position as next to Queen Elizabeth II's coffin. King Willem-Alexander, Queen Máxima, and Princess Beatrix all attended the funeral.
Adjacent to them in the first row were Swedish Queen Silvia and King Carl Gustaf and Danish Queen Margrethe and Crown Prince Frederik. Other foreign royals sitting elsewhere included Belgian King Philippe and Queen Mathilde and Spanish King Felipe and Queen Letizia.
Dutch royal expert Pieter Klein Beernink explained that the family had close ties with the British royals. Princess Beatrix was formerly Queen of the Netherlands but abdicated in 2013 in favor of her son. She was 75 at the time, making her a little younger than Queen Elizabeth, but apparently the two were friends anyway. Beernink says she frequently went to England — hopping across the English channel — to eat with the queen (via Dutch News).
Dutch tributes to Queen Elizabeth II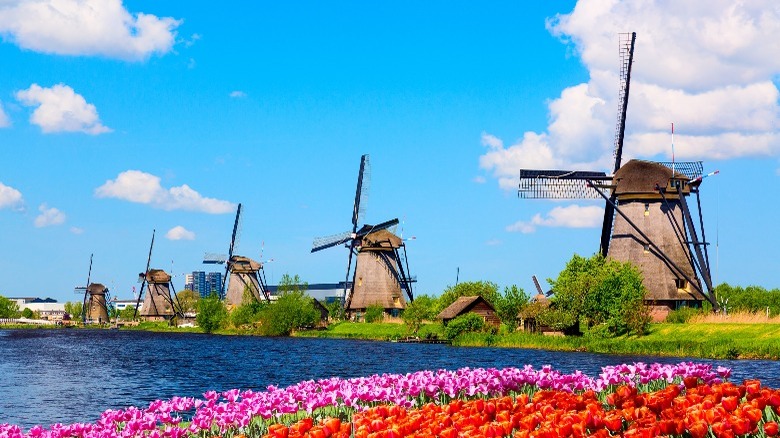 Nick N A/Shutterstock
The three Dutch royals released a joint statement on Sept. 8 about Queen Elizabeth II's death. They said (via Royal House of the Netherlands), "We remember Queen Elizabeth II with deep respect and great affection. Steadfast and wise, she dedicated her long life to serving the British people. We feel a strong bond with the United Kingdom and its royal family, and we share their sorrow at this time."
In The Hague, Netherlands, a black mourning pennant flew about Noordeinde Palace in Queen Elizabeth's honor, according to Dutch News.
In addition to attending the queen's funeral, the Dutch royal family are invited to the smaller, private service being held at Windsor Monday evening. Yesterday evening, they visited King Charles III at Buckingham Palace along with around 20 other foreign royals. Nine described this as "an unprecedented state reception." The king's siblings Princess Anne and Prince Edward were also there to welcome the guests.