Why Ronda Rousey's Time Is Already Up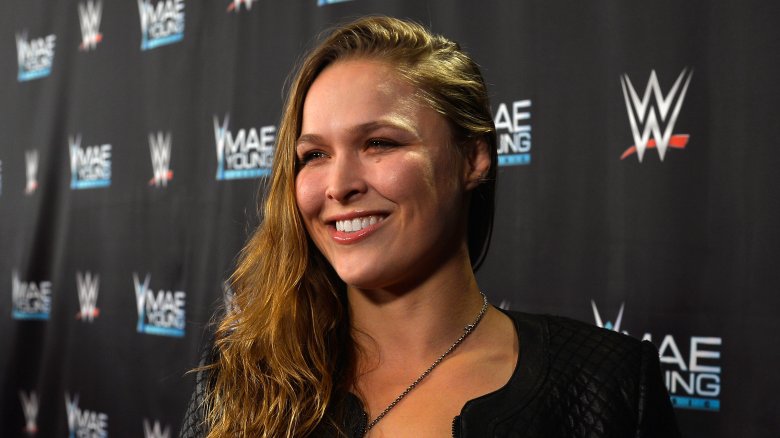 Getty Images
In November 2015, MMA superstar Ronda Rousey got knocked out in the second round of UFC 193 by her opponent, Holly Holm. Thirteen months later, Rousey responded by getting knocked out in 48 seconds by her UFC 207 opponent, Amanda Nunes. It's clear that, despite intense coverage in the media, not to mention movie projects and WWE appearances, Ronda Rousey's career may be on the outs. If she never fights again, it won't be a shock. But if her non-fight projects dry up, it won't be a shock either. Here's why Ronda Rousey's time is probably already up. 
She's not very likable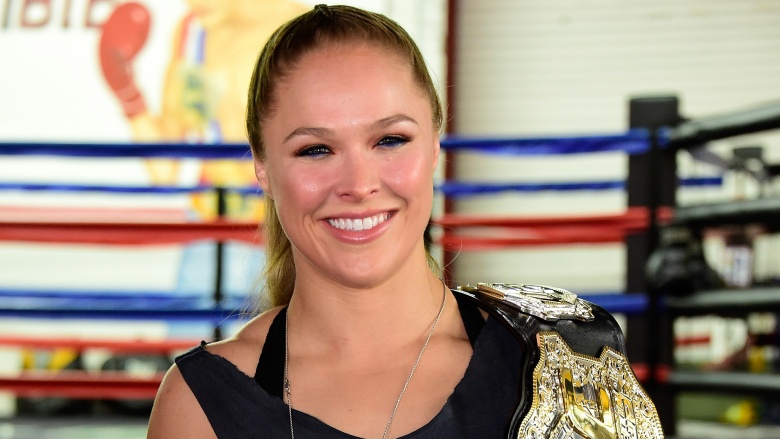 Since she first rose to popularity in 2013, Rousey has become quite the controversial figure on the mixed martial arts circuit. Oftentimes, she's been accused of poor sportsmanship. Take, for example, the lead-up to her now-loss to Holm. Posting to Instagram the night before their match, Rousey wrote to Holm, "Fake a*** cheap shooting fake respect fake humility b****...You're getting your a** kicked tomorrow, and I'm really going to enjoy the beating I give you." Yeah, about that, Ronda.
Her views on women, violence, and trans athletes, meanwhile, have been called into question on numerous occasions, leading publications like Salon to publish headlines like "Since when is Ronda Rousey a role model?" If that wasn't enough, she's also engaged in a number of high-profile feuds, most famously with boxer Floyd Mayweather, with whom she's had words on numerous occasions. "I think I actually make two to three times more than he does per second ... so when he learns to read and write, he can text me," she told TMZ in 2015. Sure, fighting is part of the sport, but, c'mon. Keep it in the ring.
She simply can't handle losing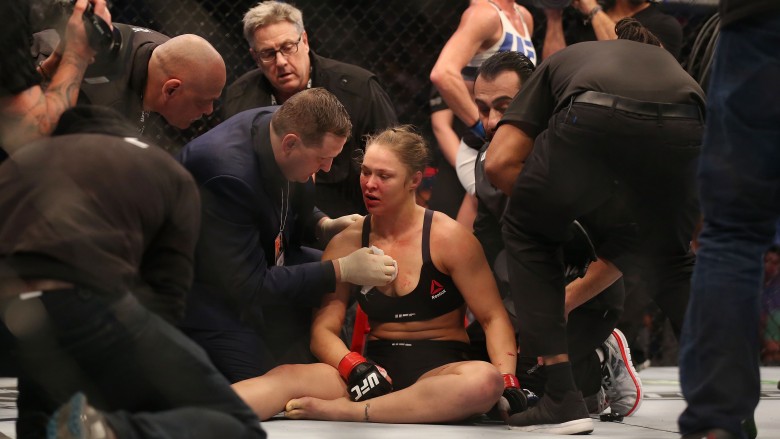 Imagine you're Ronda Rousey. You're riding a huge winning streak, you're a world-famous athlete, the most famous women's MMA fighter ... and you just lost. Badly. What do you do? Accept that it happened and move on? Devote yourself 250 percent to training and becoming a better fighter?
If so, then you are not Ronda Rousey. After Holly Holm knocked her out, Rousey responded by ... disappearing. She wasn't training in super-secrecy, either — she basically spent a year pouting. She pouted over the media no longer treating her like an unstoppable badass warrior goddess beauty queen. She contemplated suicide post-fight. (If you or anyone you know is having suicidal thoughts, please call the National Suicide Prevention Lifeline at 1-800-273-TALK (8255).) She almost completely disappeared from social media, despite so expertly exploiting it while on top. In short, she proved herself somebody who doesn't deal well with losing.
Meanwhile, Dana White kept promoting Rousey's return, first against Holm, then against Miesha Tate, then finally against Amanda Nunes, where she got destroyed. The first two never happened because Rousey simply wasn't ready. That's what happens when all you do in a year is host SNL. That's a bad look. Even Michael Jordan, one of the all-time cockiest athletes, is comfortable with losing and failure.
She has no idea how to become a better fighter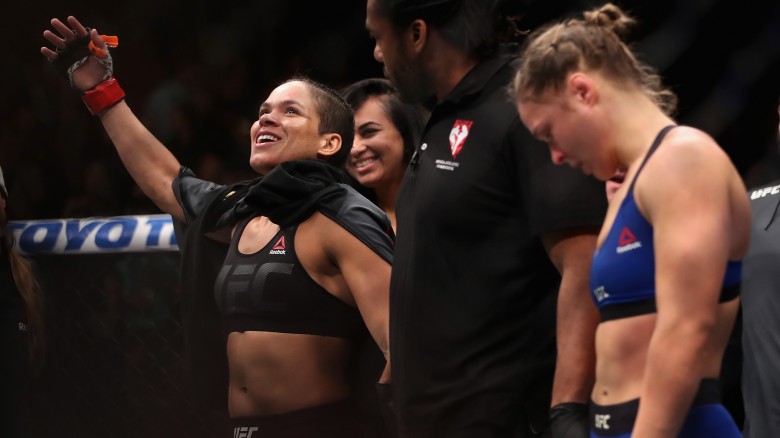 So Rousey wasn't really interested in improving herself. Most likely, this was partially due to her invincible streak clouding her judgment. After all, when you spend years owning everybody, why change? Why fix what isn't broken? But her weaknesses had been exposed, even though she thought she was fine. She was The Amazing Ronda, right?
It's not just her, though — part of it is her coach. Edmund Tarverdyan has, for whatever reason, convinced Rousey she's a boxer. As her abject failure against Holm — an actual boxer — proves, she's so not. Rousey is amazing at judo and armbars, but not jabbing or punching, and Tarverdyan simply couldn't make her better at it. Problem is, instead of Rousey realizing this and firing him, she kept him around.
Would a better boxing coach have made her a better boxer? Who knows. But Rousey's failure to improve even a little bit says that, while Tarverdyan sold her a bill of goods, Rousey eagerly bought and sold herself one, too. Nunes simply handed her the receipt.
She's married, and her choice of mate is shady at best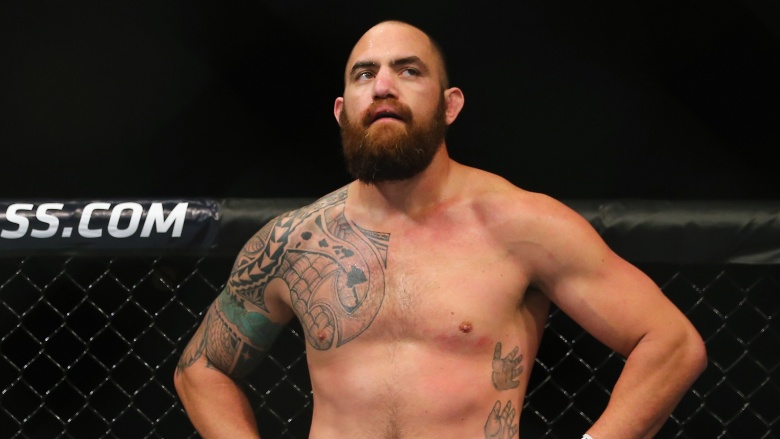 If Ronda Rousey were currently on the market, the press might have the kind of epic field day not seen since the Kardashians first came into the picture. Lord knows the kind of coverage she'd receive if she shacked up with someone like, say, Bradley Cooper.
But the truth is, Rousey's very much taken, though for the sake of her reputation, it would probably better if she weren't. Her husband, heavyweight fighter Travis Browne, has been ridden with controversy ever since his estranged wife, Jenna Renee Webb, accused him of domestic abuse on social media. The accusations were so severe, it led to a full investigation by the UFC. The charges disappeared in August 2015 after the UFC determined there was "inconclusive evidence." Even still, the stain is there, and it's even more noticeable in the wake of the MeToo movement.
She clearly wants to become famous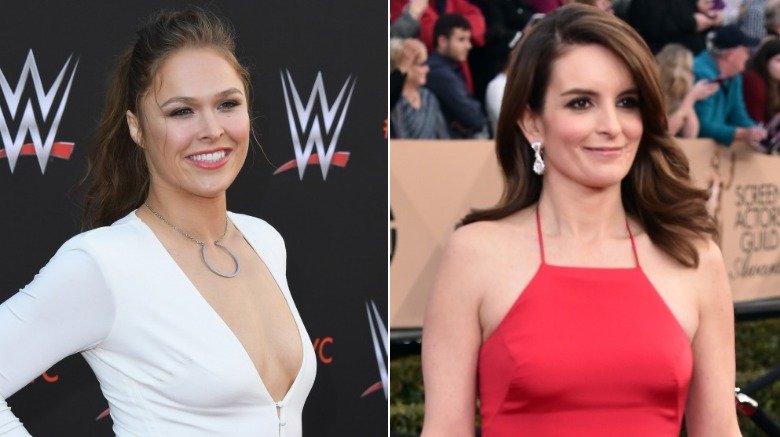 Like many athletes who get a taste of fame, Rousey has set her sights on pursuing a career outside mixed-martial arts. Ronda was set to appear in several movies, but they didn't all pan out. The first: a remake of the 1989 Patrick Swayze movie Road House, was set to be written and directed by The Notebook's Nick Cassavetes. Instead, Cassavetes is reportedly considering casting Blake Lively in an MMA flick. Meanwhile, it was reported in January 2016 that Rousey was set to team up with Tina Fey on the comedy Do Nothing Bitches, but that project is stuck in development. Other projects include parts in The Expendables 3, Furious 7, and the Mark Wahlberg vehicle Mile 22. Oh, and she also appeared in Sports Illustrated's 2016 swimsuit edition, for which she was photographed wearing nothing but body paint. All of these things are likely good for Rousey's celebrity status, not to mention her bank account. But Rousey also runs the risk of flying too far away from the nest, which could alienate fans who just want to see her fight.
Her stint on 'Saturday Night Live' was pretty bad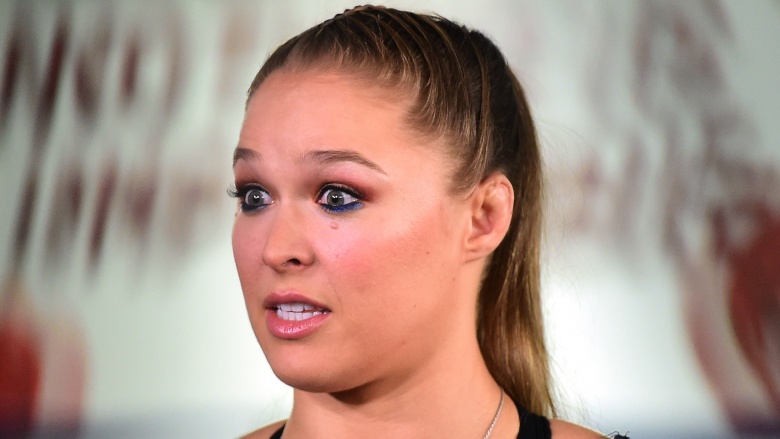 Beyond leaving her sport behind in the dust, one of the riskiest factors involving Rousey's bid to become an actress is that she's barely been tested on screen. Fine, she's appeared in Entourage and in Furious 7, but so far, nothing has suggested she deserves to have a million movie projects in the works. Case in point: her 2016 appearance as host of Saturday Night Live received middling reviews, at best. The AV Club gave it a low grade of C-, while many other recappers criticized the show's writers for barely letting her act in sketches.
Could Hollywood and Lorne Michaels know something we don't? Perhaps so, and if SNL was any indication, don't bank on her becoming the next Meryl Streep anytime soon.
Fans have been quick to tear her down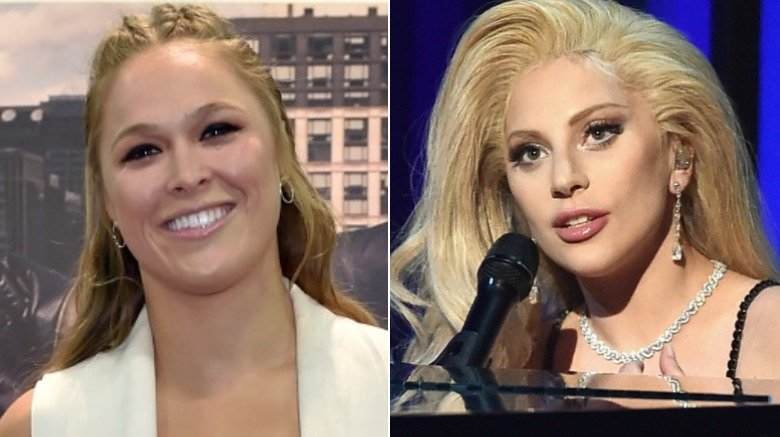 Given all of Rousey's controversial moments, the fact that people were so quick to jump on her loss wasn't all that surprising. Still, the sheer volume of hate toward the athlete was enough to suggest that people were rooting against her from the get-go. Thousands of MMA fans practically celebrated Rousey's knock-out on Twitter, in a very "She had it coming!" kind of way.
Meanwhile, Rousey got some pretty harsh shut-downs from high-profile celebrities. Former women's boxing champion Laila Ali was one of the quickest to pounce, telling TMZ after the fight, "It's obvious who the better fighter was. ... At this point, in order to be the best in the world you definitely don't ever get beat up like that in your prime, period." Even Lady Gaga, of all people, bashed Rousey on Instagram. "THATS WHAT YOU GET FOR NOT TOUCHING GLOVES!" the singer wrote, referring to Rousey's refusal to engage in one of the sport's most common pre-fight courtesies. If you're going for the underdog look, Rousey, this is not the way to do it.
Her WWE career isn't off to a great start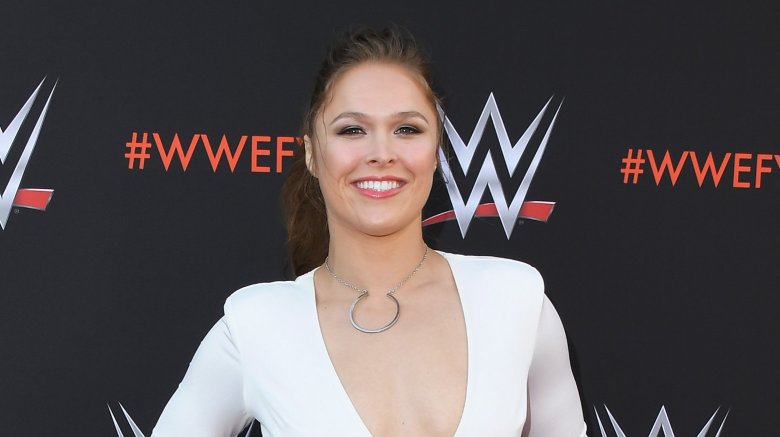 Getty Images
Ronda Rousey did make the transition to WWE, but whether she'll succeed or not remains to be seen. Critics have pointed out that her acting so far has been rough — stilted lines, missed cues, and goofy, out-of-place smiles are just the start. That's pretty bad since she's being compared to other WWE personalities here, not A-list Hollywood stars. (Also bad news for her Hollywood career.) But it might not matter. WWE fans have put up with plenty of bad acting through the years, and it's half the charm. 
And just a few matches into her stint at WWE, Rousey was hit with a suspension. Yikes! Horror! Stick a fork in her, she's done! Nah, not really. Unlike more serious suspensions for drug abuse or criminal matters, this one is a storyline suspension for beating up the referees and so on, probably done to simplify the schedule and give her time to promote Mile 22. She has several other WWE events already scheduled, but Lord knows if she'll actually show up to them. Good luck out there, Ronda!
Her sport has a much smaller audience than others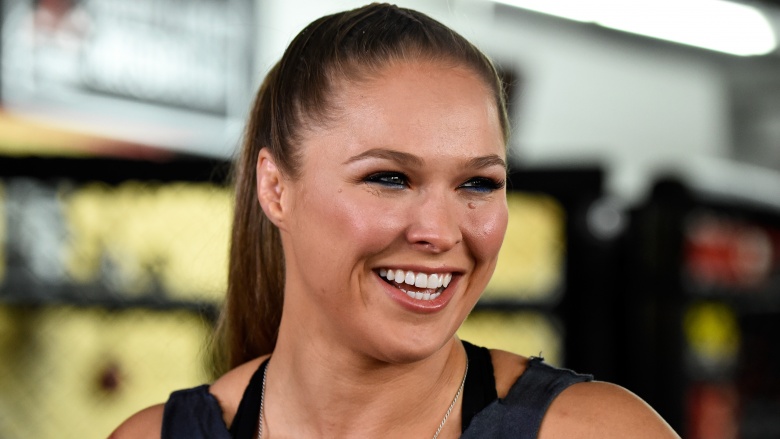 When news first broke that Rousey had been upset by Holm, many people's initial reaction was, "Wait ... who is Ronda Rousey?" Secondly, they asked, "What the hell is UFC?" Unfortunately, Rousey was competing in a sport that, while way more popular than it used to be, can still be considered niche — certainly more than, say, football, baseball, or basketball. Outside her sport's bubble, most people are going to see her as little more than just another new actress.
Despite heavy coverage in the media over the years, the fact that her sport drew a comparatively small audience culturally already put her at risk of becoming an also-ran over time. After all, if Hollywood crunches the numbers and realizes most casual fans have little clue who she really is, there goes some of those cameos.