The Truth About Lena Horne's Relationship With Lennie Hayton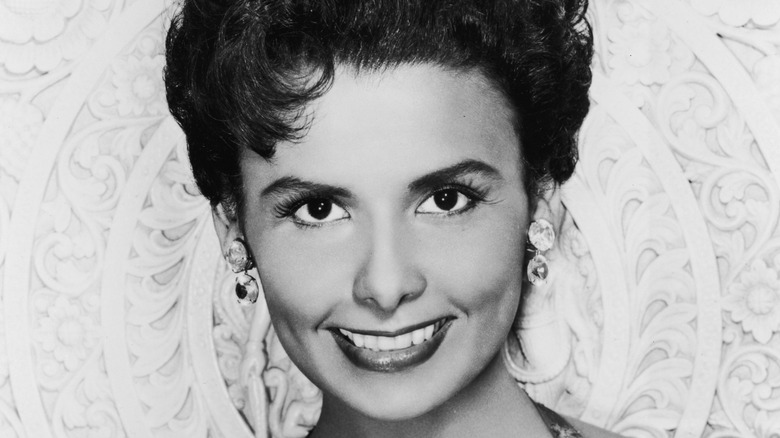 Hulton Archive/Getty Images
In December 1947, the singer and actress Lena Horne married Lennie Hayton, a bandleader, composer, and the musical director for MGM studios, according to Biography and The New York Times. By all accounts, the nuptials of these two celebrities should have been big news back in Hollywood where their careers were in high gear and they regularly made it into the gossip columns and movie magazines, especially Horne, who was a hugely popular Black film star, per the Atlanta Journal-Constitution. But that was the problem.
Hayton was white and Jewish, and back in the United States, interracial marriage was still taboo. At the time they tied the knot, what they did was still a crime in 30 states including California where they lived, according to the 2009 book "Stormy Weather: The Life of Lena Horne." Horne and Hayton kept their marriage a secret — as they had done while dating for the previous four years. While the media hounded Horne about the rumors she'd gotten hitched, she continued to deny it, although it was an open secret among the Hollywood set, per "Stormy Weather."
Lena Horne Met Her Husband in Hollywood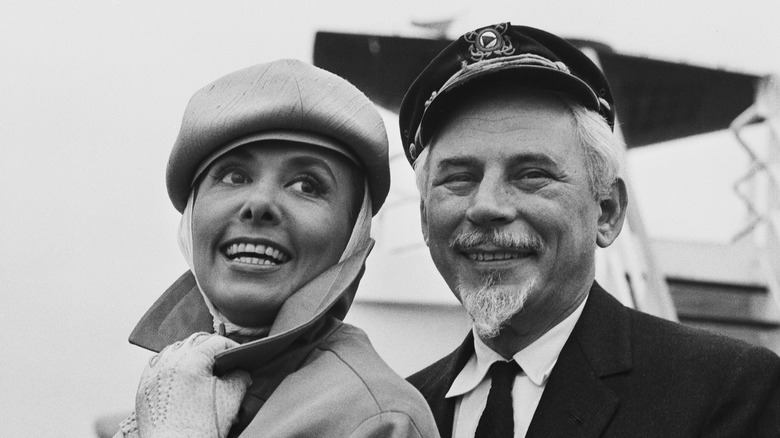 Evening Standard/Getty Images
Lena Horne was born in 1917 in Brooklyn and first made her name in Harlem's famous Cotton Club's chorus line while still in her teens before making it as a singer, per Biography. She would become the first Black singer to tour with an all-white swing band, the Charlie Barnet Orchestra, before her jump to Hollywood, according to PBS.
In 1942, MGM gave her a seven-year contract, making her only the second Black actress to sign with a major film studio, per the Atlanta Journal-Constitution and PBS. She was also heavily involved in the Civil Rights movement and included in her film contract that she would never portray a domestic worker, which at the time were the types of roles to which the studios relegated Black actors, per Biography. In 1943, while working on the film "Stormy Weather," she met Lennie Hayton, according to the book "African American Lives." The next year she divorced her first husband, Louis Jones, per the Encyclopedia of World Biography, and began dating Hayton.
From Business to Love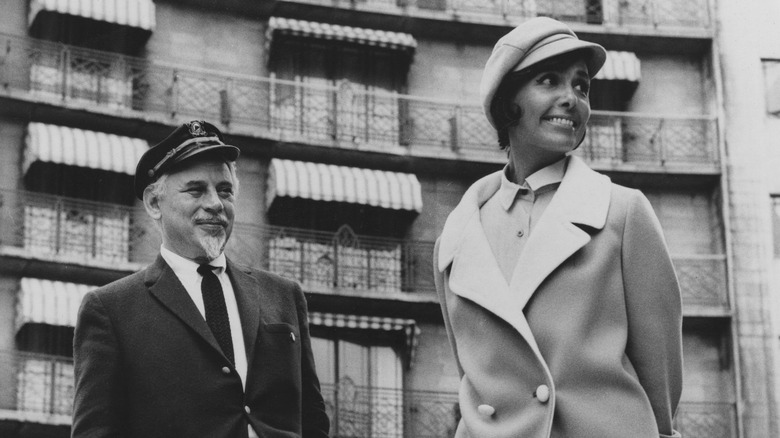 Central Press/Getty Images
Although Lena Horne initially went into the relationship less for love and more as a career move since Lennie Hayton was a bigwig in the music business and would help guide her career, Horne would fall deeply in love with Hayton, according to The Guardian and The New York Times. Horne credited him with teaching her how to accept love, according to The New York Times. Hayton, born in New York City in 1908, would receive two Academy Awards in his roles as musical director for MGM and later 20th Century Fox.
In 1950, the couple finally revealed they were married and faced a backlash from both Black and white society, according to The Guardian. Neither of their families had been supportive of their marriage yet they persevered for decades although by the 1960s, due in part to the racial prejudice they faced, they separated, but stayed married, per Biography and Stormy Weather. Hayton died in 1971 at age 63 from a heart ailment. Horne would pass away at age 92 in 2010, per The Guardian, an icon of Hollywood, jazz, and the Civil Rights Movement. She never married again after Hayton's death.