How Jeffrey Dahmer Covered The Tracks Of His Early Killings Was Quite Disturbing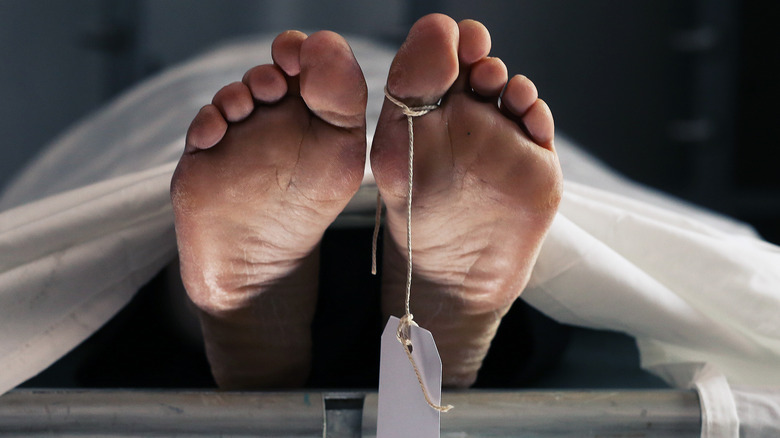 Skyward Kick Productions/Shutterstock
The 1991 arrest of American serial killer Jeffrey Dahmer revealed a series of gruesome murders dating to the late 1970s, according to Britannica. In total, Dahmer was convicted and given 16 life sentences for killing and dismembering 17 young boys and men, mostly in the Milwaukee, Wisconsin area. Dahmer reportedly engaged in sex acts with his victims after they died, and there were also signs of cannibalism. Dahmer confessed to keeping one victim's heart to eat later.
In the late 1980s, Dahmer lived with his grandmother in the Milwaukee suburb, West Allis, based on reporting by The Washington Post. It was there that relatives noticed disturbing signs of the dark secrets he kept, and the same method Dahmer later used to get rid of evidence. The complete Dahmer story is told in the 10-part Netflix TV drama, "Dahmer — Monster: the Jeffrey Dahmer Story," with a trailer available to watch now on YouTube.
One potential Dahmer victim escaped
Dahmer's horrific crimes were only discovered when one potential victim, Tracy Edwards, escaped the Milwaukee apartment where Dahmer had trapped and tried to kill him. Edwards was later found on the street, handcuffed. He told the police what had happened, and in response, the police returned Edwards to Dahmer's apartment, where they almost left him. Something similar had happened when an underage Dahmer victim also escaped, only to be returned by the police to Dahmer's apartment. That individual was later murdered, according to History.
While at Dahmer's apartment with Edwards, police noticed photographs of dismembered bodies, and Dahmer was arrested. It was while searching Dahmer's apartment that the full extent of Dahmer's crimes came to light, details of which included human heads in the freezer and a collection of human skulls. Also discovered by the police at that time was a 57-gallon drum full of decomposing human remains, as History goes on to explain.
Evidence suggests Dahmer used the same method to dispose of his victims years earlier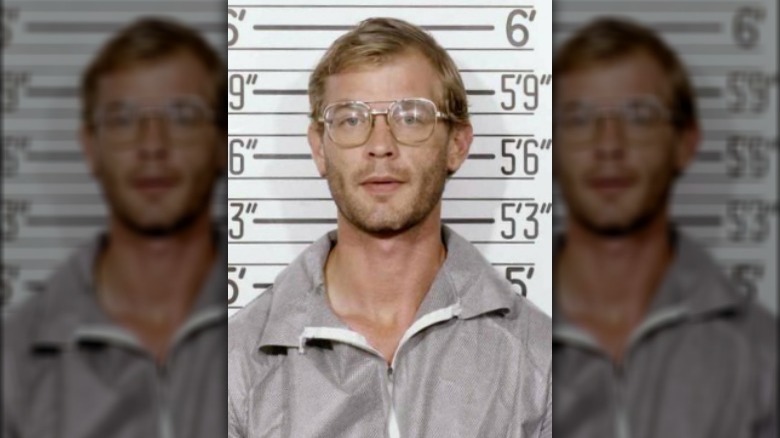 Milwaukee Police Department
The police discovered that Dahmer used acid to get rid of the remains of his victims. As his relatives later revealed, there were signs he used a similar method to cover up his crimes in the basement of his grandmother's house while he was living there. According to The Washington Post, Dahmer's stepmother noticed strong smells coming from the basement, and upon further investigation, Dahmer's father uncovered vats of bones and slime.
Dahmer claimed he used the vats and acid to dispose of dead animals. He reportedly had an interest in killing animals from when he was a young man. Neighbors later complained of similar strong smells emanating from Dahmer's apartment, which he explained was caused by spoiled meat.
While in prison, Dahmer survived one murder attempt on his life by a fellow inmate. He was later killed in 1994 by another prisoner, Christopher Scarver, as History goes on to note.