Where Is Jeffrey Dahmer's Neighbor Glenda Cleveland Now?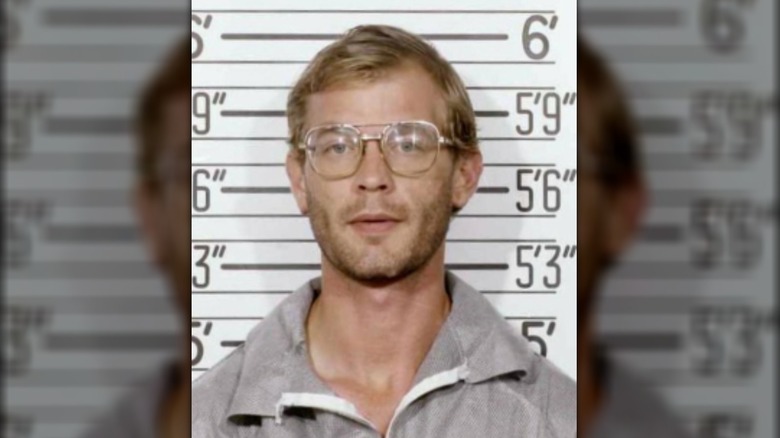 Milwaukee Police
Had the police taken Glenda Cleveland seriously in May 1991, five innocent lives might have been spared from the murderous hands of the notorious cannibal and serial killer Jeffrey Dahmer. Early in the morning of May 27, 1991, Cleveland's daughter, Sandra Smith, and her niece, Nicole Childress, were returning to Cleveland's apartment building when they witnessed Dahmer pursuing a boy in an alleyway. They noticed that the teenager was bleeding and was naked (via The New York Times). The Milwaukee Journal Sentinel reported that the two responding officers bought into Dahmer's story that the injured and incoherent boy was his 19-year-old boyfriend, whom he had just had a drunken dispute with. 
Officers allowed Dahmer to take the boy back to his apartment, a move that would later prove to be fatal for the teen. The injured boy that prompted the 911 call by Smith and Childress was 14-year-old Konerak Sinthasomphone, a Laotian immigrant who had fled to the United States in the 1980s with his family to escape communism. The Associated Press revealed that police were so sure of Dahmer's story that they refused to take any information from Smith or Childress and went so far as to threaten the women with arrest if they didn't drop the matter. 
When Smith told her mother about the encounter, it wouldn't be the first time that Cleveland was concerned about what was going on inside Dahmer's apartment. According to Yahoo! News, Cleveland was Dahmer's neighbor in the apartment building they shared and had phoned authorities on Dahmer before. 
Calls to police would go unreturned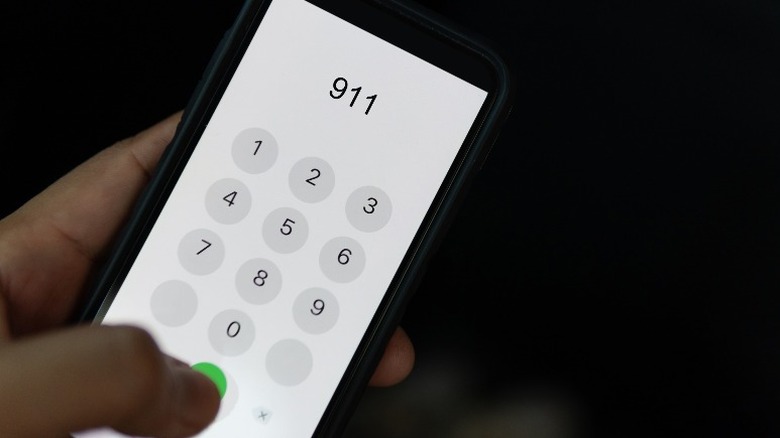 releon8211/Shutterstock
Believing her daughter and niece, Cleveland made several inquiries to the police about the incident. She grew even more concerned when she saw a notice of the missing teen posted in the local newspaper days later. Newsweek reports that, though she made multiple calls to the local police and the FBI, no one ever followed up with her. In July 1991, Tracy Edwards managed to escape from Dahmer's clutches and narrowly avoided becoming the 18th murder victim of the Milwaukee Cannibal (via Newsweek). When investigators discovered the horrors behind the door of Dahmer's apartment, it would soon become evident that Dahmer managed to murder Sinthasomphone and four other victims after that ill-fated 911 call from two months prior. 
Dahmer's trial brought some attention to Cleveland, who was reported to handle the media frenzy with patience and dignity. Her concern about Sinthasomphone and her repeated attempts to secure his safety by police might have fallen on deaf ears at the department but did not go unnoticed by the community. The Milwaukee Journal Sentinel reports that Cleveland would later be honored by the Common Council of Milwaukee and would receive accolades from Mayor John Norquist. Multiple civic organizations would also recognize Cleveland in the months after Dahmer's arrest and conviction.
Some would point out possible racial and homophobic motives for police failing to act, possibilities that did not go unnoticed by the Reverend Jesse Jackson. Dahmer, who was white, preyed almost exclusively on young men and boys of color. Shortly after Dahmer's arrest, Jackson paid a visit to the Wisconsin city.
Cleveland died in 2010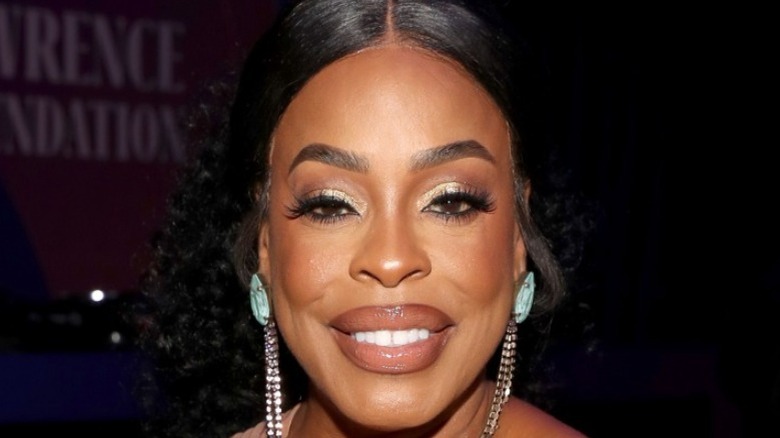 Bennett Raglin/Getty Images
Jackson's meeting with Cleveland and his statement to the media outlined the racial bias that many felt was relevant in Dahmer's case. In Jackson's own words, he alleged that Cleveland's pleas to authorities went unanswered, as police "chose the word of a killer over an innocent woman." The Milwaukee Journal Sentinel further points out that the fact that Cleveland was Black and that Dahmer was white "was not lost on outraged African Americans."
In the recently released Netflix series, "Monster: The Jeffrey Dahmer Story," Cleveland's part in the saga is played by Emmy award-winning actress Niecy Nash (above). Nash portrays the suspicious neighbor of Dahmer, who is on alert after hearing men screaming from behind the door to Dahmer's apartment. Coupled with the late-night sound of drills and horrible odors emanating from Dahmer's residence, Nash plays out Cleveland's outrage and fear on the screen in a way that only the veteran actress could do.
Newsweek reports that Cleveland stayed on in the very apartment that made her Dahmer's neighbor until she moved in 2009. In the years following Dahmer's conviction, Cleveland stayed in touch with the Sinthasomphones, even attending a family wedding (via The Milwaukee Journal Sentinel). The media outlet reported that Cleveland died on December 24, 2010, from natural causes at the age of 56. 
As far as her involvement in the Dahmer case, she once told a reporter, "I don't see any excuse for people not caring for other people," words that should serve as an inspiration to others as well as ones that should cement her legacy.