Whatever Happened To Isabella Pollok From Sex, Lies And The College Cult?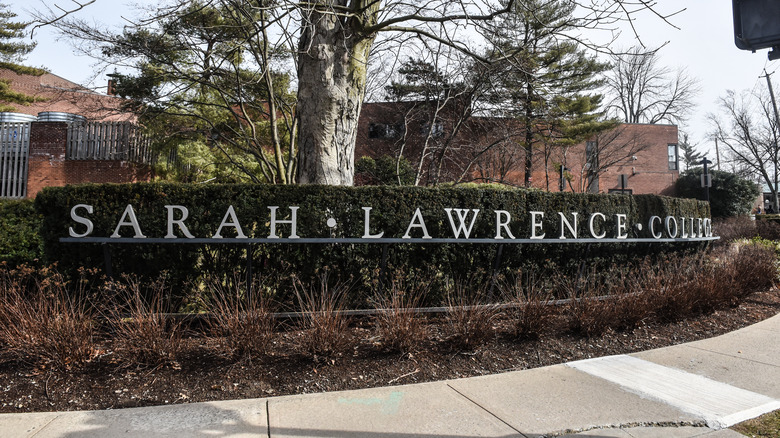 Stephanie Keith/Getty Images
In 2010, Isabella Pollok was a student at Sarah Lawrence College in Yonkers, New York, a suburb of New York City. In her sophomore year, Pollok, who was 19 at the time, met the 50-year-old father of her housemate, Talia Ray. Ray's father, Lawrence V. Ray had only just been released from prison. Over the next 10 years of her life, both at Sarah Lawrence and after she graduated, Pollok and Lawrence Ray ran an alleged sex trafficking and money laundering ring with cult-like aspects. In the operation of the criminal enterprise Pollok was described as Ray's "trusted lieutenant," based on 2022 New York Times reporting. 
In the ring, numerous students were sexually abused and manipulated and at least $1 million was extorted from five victims, according to the Department of Justice website. Once arrested, Pollok at first pleaded not guilty to the charges against her, but has since changed her plea to guilty for money laundering. With the Sarah Lawrence sex cult story now told in the Peacock documentary "Sex, Lies and the College Cult," here's a look at where Pollok is today (via IMDb). A trailer for the Peacock documentary is available to watch now on Youtube. 
If you or anyone you know has been a victim of sexual assault, help is available. Visit the Rape, Abuse & Incest National Network website or contact RAINN's National Helpline at 1-800-656-HOPE (4673).
Ray also coerced Pollok into prostitution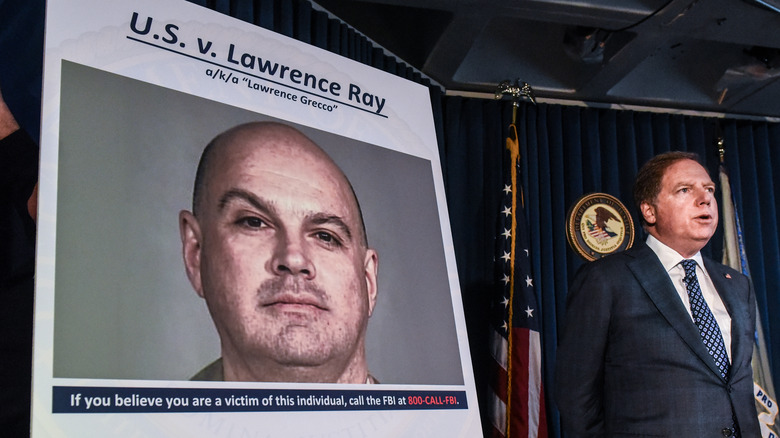 Stephanie Keith/Getty Images
As The New York Times goes on to note, Pollok allegedly extorted money from other students involved in the Sarah Lawrence sex ring, sexually and physically harassed and abused them, and was herself coerced into prostitution for a time by Lawrence Ray. In 2020, Ray faced charges including sex trafficking, money laundering, and extortion, among others, to which he plead guilty, according to The Seattle Times. Though estimates vary, with Pollok's help Ray extorted as much $2.5 million from a single student who they also forced into prostitution.
In 2022, Ray was convicted of using violence to intimidate Pollok's fellow students into sex trafficking, racketeering, forced labor, and tax evasion, among other charges, for which he could face life in prison, per the Daily Mail. As of this report, he awaits sentencing. At the time that Pollok entered her guilty plea for money laundering conspiracy, but not for sex crimes, she said (via The New York Times) "I knew what I was doing was wrong and against the law." She also admits the money laundering and racketeering which she played a part in occurred in the context of sex trafficking.
Pollok is out on bail
After entering her guilt plea for money laundering, Pollok was released on bail and as of this report, she awaits sentencing. She could spend as long as five years in prison and three years of supervised release. According to New York Magazine, Pollok's sentencing hearing is expected to take place in February, 2023. In Pollok's defense, her relatives claim she fell under Ray's cult-like influence. Speaking with The New York Times, her aunt said "It is all under duress ... She has been under his spell for 10 years."
To explain Ray's influence on her, Pollock has said (via The New York Times) that she wasn't in a good place when she met him and that he helped her make sense of things. She went on to live with Ray for a time after her 2013 graduation. Of the power he maintained over Pollok and her fellow students, Ray allegedly manipulated them through violence and so-called therapy sessions in which he learned vulnerable details about them (via The New York Times). Ray had previously spent time in prison on charges stemming from a child custody dispute.