Keith Richards Once Compared Meeting One Of His Idols To Meeting An Elephant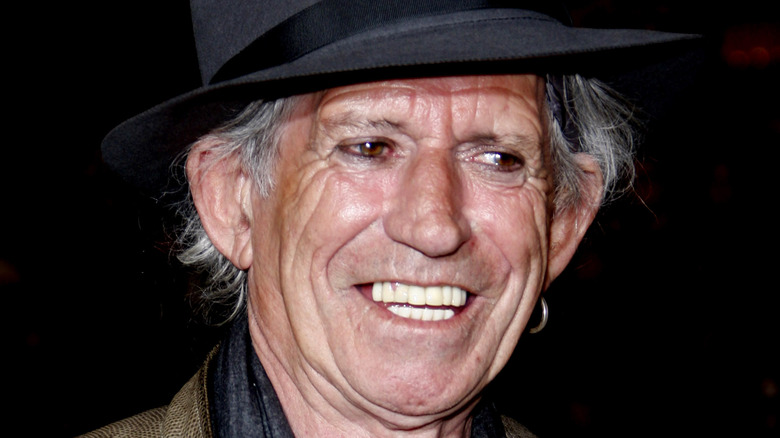 Tinseltown/Shutterstock
In a lot of cases, it's true what they say: You should never meet your heroes. While it's certainly possible to have a perfectly wonderful, life-affirming experience on doing so, there are just so many dangers involved. The person may prove to be unpleasant, arrogant, or otherwise fail to live up to your image of them. Alternatively, you might utterly fail to say anything coherent to them in your excitement. Such an encounter is fraught with dangers.
The fact of the matter is, it's just so easy to be awestruck, overwhelmed, disappointed, or any number of other emotions during a meeting with someone you've idolized. Interestingly, even those who are legendary in their own right aren't immune to this.
Keith Richards, of beloved British band The Rolling Stones, has had many such opportunities during the course of his incredible career. On one occasion, he met genuine rock royalty, and likened them to an elephant. Here's why.
Howlin' Wolf, or Howlin' Elephant?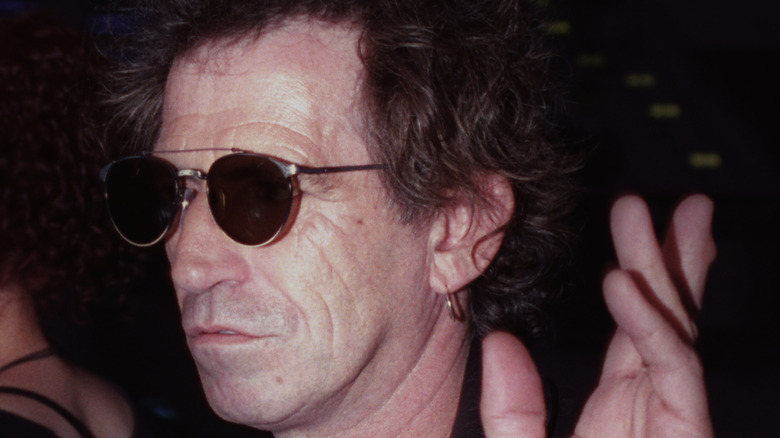 Bart Sherkow/Shutterstock
The Rolling Stones are one of the longest-running and most successful bands in British history. Per Britannica, the original quintet of Mick Jagger, Keith Richards, Charlie Watts, Brian Jones and Bill Wyman first performed together as students, and their initial releases were takes on songs from other acts. It wasn't until 1965 that the band had success with one of their own original songs, the now-legendary "(I Can't Get No) Satisfaction."
Well over half a century later, the Stones are still adored, and still performing. Even at the height of the Covid-19 pandemic in September 2020, Jagger told Rolling Stone that he still had all manner of projects in hand: "I've been finishing off more tracks that we recorded before that we hadn't finished ... I'm writing some new songs and getting along with some documentary projects for different things. A few movie things I can get on with. You know, you try to keep yourself busy," he said.
The venerable rockers were once, however, just as excited to meet their own heroes as their legions of fans are to see them now. Keith Richards once got the opportunity to play with an idol of his, blues musician Howlin' Wolf, and the impression he got was not of a wolf, but of an elephant.
Howlin' Wolf inspired a whole new generation of legends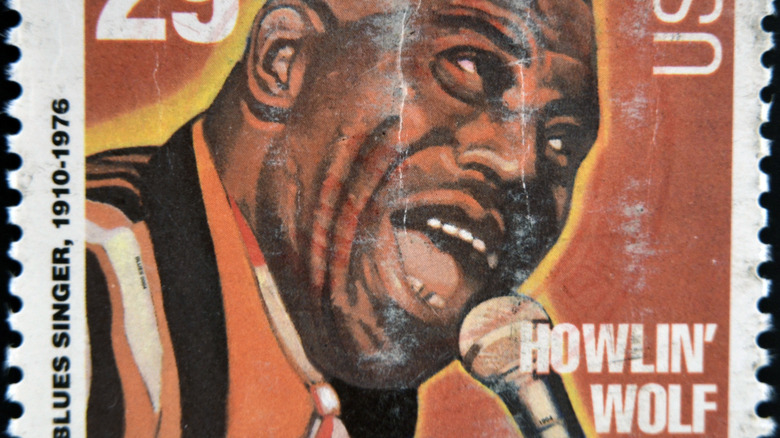 neftali/Shutterstock
In a regular "Ask Keith Richards" segment on the YouTube channel Keith Richards in May 2017, the guitarist tackled the question "What was it like to meet and play with Howlin' Wolf?" His answer was very enthusiastic and very strange. "Awesome, actually," he said. "It was, uh, kind of like meeting an elephant."
As hilarious as this statement is without elaboration, Richards did us all the courtesy of explaining just what he meant. "He was just so big and overwhelming ... you realize you just met ... one of the most gentle and knowledgeable elephants that you were likely to meet." He went on to say that his first encounter with Howlin' Wolf was in 1965, on the TV show "Shindig!" With a humble handshake, Wolf reported that he was a fan of the young band's work, much to Richards' delight. From then on, Wolf reportedly "became a very good friend, especially to Bill Wyman."
Howlin' Wolf, or Chester Arthur Burnett, died in January of 1976, per Britannica. The blues star was a great influence on many successful musicians.