The Bizarre Unsolved 1943 Murder Of Actor David Bacon
The sleek little maroon British sports car weaved back and forth on Washington Avenue in Venice, California, before bouncing over the curb and coming to a stop in a bean field. A handsome man clad only in jean shorts after going for a swim stumbled out, lurching and pitching forward, making it all of 15 feet before crumbling to the ground, per The Daily News. A passerby ran up to the man who had a small, bloody back wound. His last words before he died were, "Please help me, please help me," according to The Boston Globe.
It was the evening of September 12, 1943, and the dead man was an up-and-coming Hollywood actor best known for his role in "The Masked Marvel," who was also from a rich and powerful Massachusetts family, per The Boston Globe. His name was Gastan Bacon Jr., but he had been rechristened by the billionaire playboy, aviator, and Hollywood film producer Howard Hughes as David Bacon, according to the New England Historical Society. Bacon had been killed by a single stab wound to the back made by a six-inch-long "stiletto-like blade" while he sat inside his car, most likely as he bent forward, per The Boston Globe. How he came to die in a bean field in Venice, a beach community in Los Angeles, remains a mystery to this day.
Who Was David Bacon? 
David Bacon, the Harvard-educated son of a Massachusetts politician, was born on March 24, 1914, per IMDb. He seemed a likelier candidate for high political office or as a business leader rather than a Hollywood actor. His grandfather, Robert Bacon, had been the U.S. secretary of state under Teddy Roosevelt, a U.S. ambassador to France, and was also a prominent financier who worked with J.P. Morgan, per the U.S. Department of State and the New England Historical Society. David's father, Gaspar Bacon Sr., served as Massachusetts' lieutenant governor. The family was friends with President Franklin Roosevelt and David Bacon had spent time at the White House, per The Daily News. But David Bacon wanted to be an actor. 
Bacon started his acting career doing summer stock in Cape Cod, where he became friends with Jimmy Stewart and Henry Fonda, who were also struggling actors before making the jump to Hollywood Royalty, per the New England Historical Society. When Bacon arrived in Los Angeles, he scored an audition through his acting connections with Howard Hughes' RKO Pictures, but the billionaire producer didn't think Gaspar sounded very Hollywood, so Gaspar Bacon became David Bacon, per the New England Historical Society. He starred in six films during his brief career and is best known for "The Masked Marvel," a serialized film about a superhero fighting saboteurs during World War II, per IMDb.  
A Lack of Clues, Few Suspects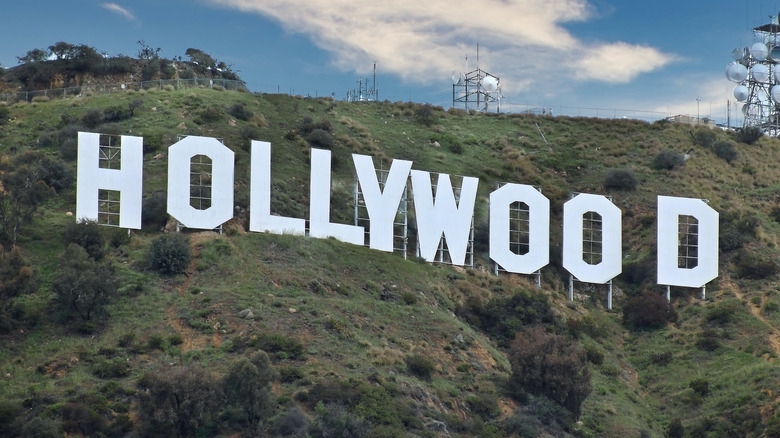 Elliott Cowand Jr/Shutterstock
David Bacon was gay and in the discriminatory and homophobic Hollywood of the 1940s (along with the rest of America), being out would have ended his career. He ended up marrying the Austrian actress and singer Greta Keller, who was pregnant with his child at the time of his murder. Before his untimely death at 29, Bacon had rented a bungalow near his Hollywood Hills home, per The Boston Globe. A few weeks before someone literally stabbed him in the back, he had been seen there with a man described as "dark and slight, foreign looking," per The Boston Globe. Later, a witness claimed to have seen a similar person driving with Bacon just before his murder, per the Daily News.
The Los Angeles Police had little to work with on the David Bacon murder case. One of their only clues was a Navy-issue blue sweater with a few strands of blond hair attached found inside Bacon's car, per the Boston Globe. The police also found a camera, but when they developed the film, there was only a single image of Bacon standing nude on a beach (the New England Historical Society). It was another dead end. Keller — whose pregnancy had already been tenuous — lost the baby after his death. She believed Howard Hughes was involved in her husband's death related to an alleged affair between Bacon and the billionaire, per the NEHS article. The case quickly sputtered and died, eventually becoming just another of the many unsolved Hollywood deaths from over the years.