King Charles' Plan To Keep Prince Andrew Away From Power Would Amend An 85-Year-Old Rule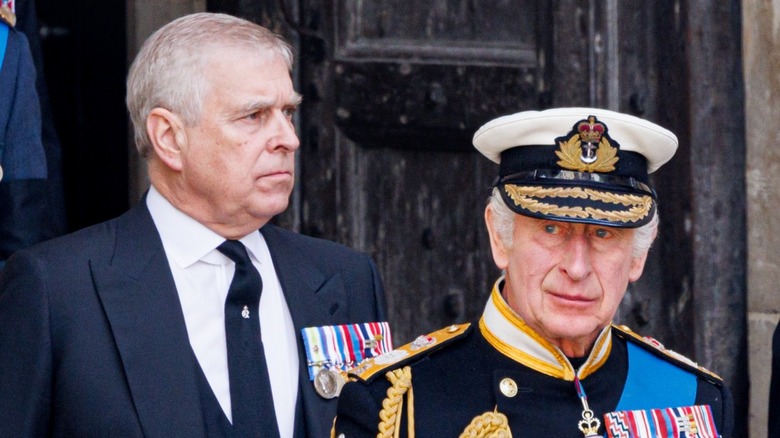 Patrick Van Katwijk/Getty
In the wake of Queen Elizabeth II's death, the rules about the new king's counsellors of state had a few eyebrows raised. However, it seems these rules may soon change.
Counsellors of state can step in for the monarch in certain official capacities when the monarch is sick, abroad, or otherwise absent from duty (via Page Six). Per the Regency Act of 1937, the monarch's counsellors of state are the monarch's spouse and the next four people in line for the throne who are over age 21. Thus, King Charles III's automatic counsellors of state are Queen Consort Camilla, Prince William, Prince Harry, Prince Andrew, and Princess Beatrice, according to The Mirror.
However, King Charles may soon make changes to this 85-year-old act, at least for the duration of his own reign. Page Six reports that he's rumored to be amending the rule to exclude Prince Harry, Prince Andrew, and Princess Beatrice.
Why exclude them?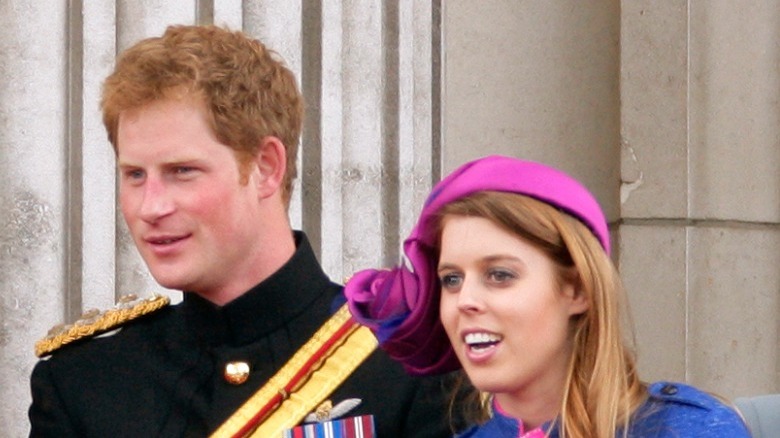 Max Mumby/indigo/Getty
Prince Harry, Prince Andrew, and Princess Beatrice are all non-working members of the royal family. That means they don't perform any official engagements or duties for the monarch (via Metro UK). And whereas Princess Beatrice — the elder daughter of Prince Andrew and Sarah Ferguson, Duchess of York — is scandal-free, the same isn't true for her father and cousin.
Prince Harry shocked the royal family and the public in 2020 when he and his wife Meghan, Duchess of Sussex, decided to step back from being working members of the family and moved to the United States. He reportedly maintained a good relationship with his grandmother, the queen, according to In Touch Weekly. However, things have been strained between him and his father, King Charles, and his brother, Prince William. Between that and the fact that he lives so far from the United Kingdom, it's not terribly surprising that his father may not want him as a counsellor.
Prince Andrew's scandal has been much more sordid. He is known to have been an associate of sex-offender Jeffrey Epstein and is accused of sexually assaulting an American woman, Virginia Giuffre. The prince has denied these claims. However, in January 2022 the queen stripped him of nearly all his royal and military titles, his royal patronages, and his official duties. He remains a prince and the Duke of York, as well as Vice-Admiral of the Navy, but lost nine other British titles, several Commonwealth titles, and more than 90 patronages of various types of organizations (via Good To).
Who may replace them?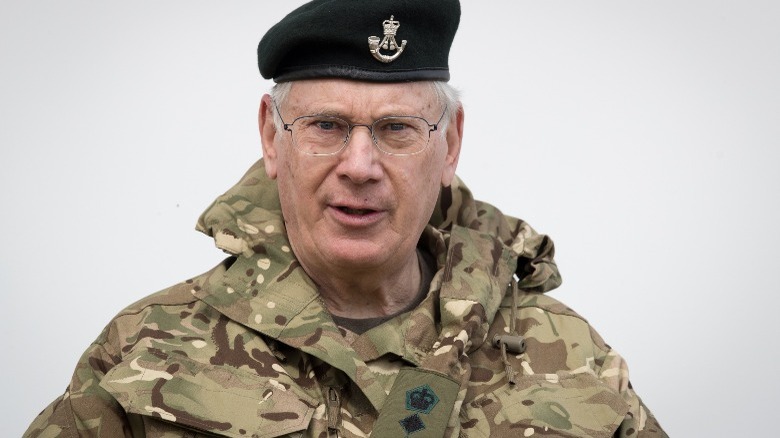 Matt Cardy/Getty
Princes Harry and Andrew remain in the line of succession to the throne in spite of everything, which is why they automatically became counsellors of state. Removing them from the succession would require an Act of Parliament (via Good To).
The next adults in the line of succession are Princess Eugenie, Andrew's younger daughter; Prince Edward, Earl of Wessex, King Charles's youngest brother; and Anne, Princess Royal, the king's sister (via CNN). Princess Eugenie is not a working royal, either. Thus, according to Page Six, Prince Edward and Princess Anne are the most likely candidates to become counsellors of state. If a third person is needed, the next adults in line to the throne would be Princess Anne's children, Peter Phillips and Zara Tindall, according to People. However, the next working royal in line for the throne would be Prince Richard, Duke of Gloucester (pictured), the late queen's cousin, who is 31st in line (via Metro UK).