Whatever Happened To Jeffrey Dahmer's Mother Joyce?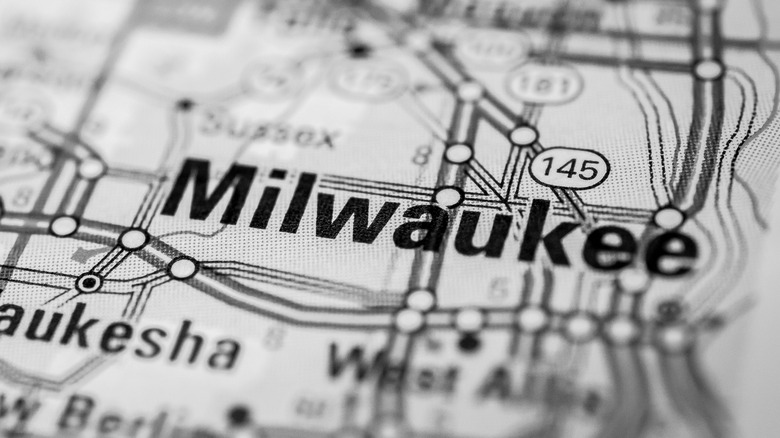 Alexander Lukatskiy/Shutterstock
When it was discovered that Milwaukee serial killer Jeffrey Dahmer had murdered, sexually assaulted, and eaten parts of 17 young men and boys, thoughts of many naturally went to his victims and their families (via Biography). After Dahmer's arrest and as gruesome details of his killing spree were revealed, his parents, Lionel and Joyce Dahmer, who were divorced, were also caught up in the media frenzy. At that time, the public and journalists alike wondered if there was something in Jeffrey's family history that might help explain his behavior, according to reporting by the Milwaukee Journal Sentinel. 
Arrested in 1991, Jeffrey Dahmer was convicted for his crimes and in 1992 he was sentenced to 16 life sentences. He was killed by another inmate two years later. In 1994, Jeffrey's father, Lionel, wrote about his experience in the book "A Father's Story" and has contributed to a number of shows and documentaries about his son's crimes (via The Tab). What is known, though, about Jeffrey Dahmer's mother?
As Lionel Dahmer wrote in his book, "A Father's Story," he and Joyce divorced while Jeffrey was still a teenager. Joyce Dahmer, born Joyce Flint on February 7, 1936 (per All That's Interesting), experienced mental health challenges all her own, with prolonged periods of depression, among other serious symptom of what was later diagnosed as postpartum psychosis, as Lionel also described in his book (via "A Father's Story"). "... Joyce had gone into an acute depression," the book notes. "She was extremely irritable, and spent much of her time in bed."
If you or anyone you know has been a victim of sexual assault, help is available. Visit the Rape, Abuse & Incest National Network website or contact RAINN's National Helpline at 1-800-656-HOPE (4673).
Lionel and Joyce Dahmer divorced when Jeffrey was 18 years old
Joyce was prescribed barbiturates and morphine for the condition. In the chaotic aftermath of their divorce, Jeffrey stayed with his father and stepmother, Shari. Around the time his parents split, Jeffrey also began drinking.
As the Milwaukee Journal Sentinel goes on to note, Joyce still kept in touch with her son while he was in prison, and they spoke on a weekly basis. "When I think of what Jeff did, I stop breathing," she said. "I said to him, I asked him, 'Do you still have these urges?' " He said, 'Yes, Mom, I'm so glad I'm locked up. I'd be afraid what I'd do if I weren't locked up.'" The whole time, Joyce continued to contend her son was insane. "Milwaukee turned my son into a demon," she said. "They didn't give him (an insanity verdict). I do not deny that what my son did was horrible. Nobody listens. He didn't know what he was doing."
Though Jeffrey confessed to the killings, he at first pleaded not guilty, and then changed his plea to guilty by virtue of insanity, a defense strategy the jury in the case found unconvincing, according to Biography.
In 1994, the same year her son was murdered in prison, Joyce attempted suicide in California, as United Press International (UPI) reported. Joyce was discovered unconscious but alive in her home, her gas oven on and its door open. Police found a note at the scene which stated, "It's been a lonely life, especially today. Please cremate me ... I love my sons, Jeff and David."
Joyce Dahmer died from cancer
According to the Milwaukee Journal Sentinel, Joyce attempted suicide again in 1996 on Jeffrey's birthday. Joyce said (via Milwaukee Journal Sentinel), "When I think of what Jeff did, I stop breathing." For the most part, Joyce kept a lower profile than Lionel, turned down interview offers, and never wrote a book or spoke publicly much about her experience as Jeffrey Dahmer's mother.
In 2000, Joyce Dahmer, then Joyce Flint, died at the age of 64 from breast cancer in Fresno, California. After moving there shortly after her divorce she worked at a retirement home and as a case manager in HIV/AIDs advocacy, according to the Los Angeles Times. Before she died, Joyce fought to have her son's brain preserved for scientific study so that, in her view, similar crimes could be avoided in the future (per The Washington Post). Lionel Dahmer disagreed. The brain was preserved for a time, and Jeffrey Dahmer's body was cremated. The brain was cremated later (per Distractify). According to one Dahmer defense attorney (via the Los Angeles Times), "She had to live with the idea that she was the mother of a monster, and it drove her crazy."
If you or anyone you know is having suicidal thoughts, please call the National Suicide Prevention Lifeline​ by dialing 988 or by calling 1-800-273-TALK (8255)​.