Joe DiMaggio Called This Legendary Negro League Pitcher The Best He Ever Faced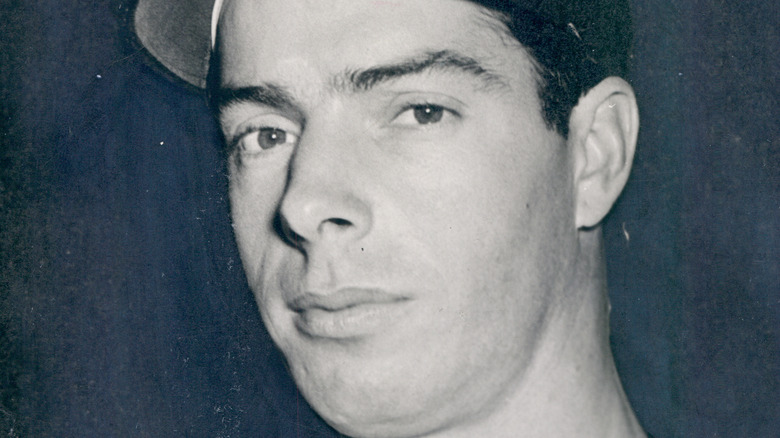 Sports Studio Photos/Getty Images
In a 13-year career for the New York Yankees, Joe DiMaggio won three MVPs, tallied career totals of 361 home runs and 2,214 hits, and held a career batting average of .325 (via Baseball Reference). He was named to the All-Star team in each of his 13 seasons for the Yankees. Most well known for his 56-game hit streak that still stands as a record today, DiMaggio was elected to the Baseball Hall of Fame in 1955. He faced legendary pitchers like Bob Feller and Hal Newhouser, both Hall-of-Famers, regularly throughout his career. It would be an understatement to say that DiMaggio knew good pitching.
Yet, despite facing the best Major Leaguers for 13 years, when asked who the best pitcher he ever faced was, DiMaggio chose one who didn't make his MLB debut until 1948 at the age of 41 (via Baseball Reference). DiMaggio described this pitcher as "the best I've ever faced, and the fastest" (via ESPN).
A late start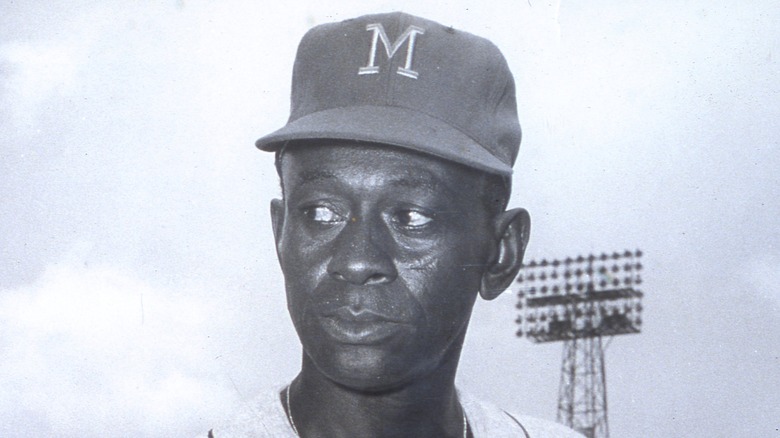 Transcendental Graphics/Getty Images
Satchel Paige was already at an age that many professional players are retiring, or are already retired, when the Cleveland Indians signed him to a major league contract. Due to the discrimination at the time, Paige wasn't allowed to play in the MLB until 1948, one year after Jackie Robinson broke the color barrier (via MLB). Despite being well past his prime, Paige went 6-1 for Cleveland that season and, according to MLB, would become the first African-American to pitch in the World Series that same year. The Indians would go on to win the World Series, the last time in the franchise's history.
Before playing for the Indians, Paige had began pitching when he was 20 years old, and had already played a combined 15 years across stints with six different teams in the Negro Leagues (via Baseball Reference). On top of playing in the Negro Leagues, Paige would routinely play in exhibitions and barnstorming contests across the country (via MLB).
When Bill Veeck, the owner of the Cleveland Indians, first signed Paige he had to defend the move against claims that it was just a publicity stunt (via ESPN). In response Veeck was quoted as saying, "If Satch were white, of course he would have been in the majors 25 years earlier and the question would not have been before the house" (via ESPN). The discrimination faced by Paige was a sad reality of the time. It kept potentially one of the greatest pitchers of all time out of the league for almost his whole career.
Barnstorming and the Negro Leagues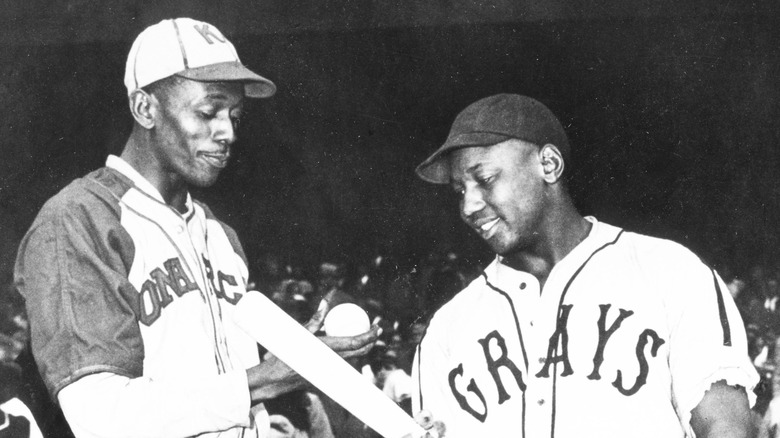 Transcendental Graphics/Getty Images
Before finally breaking into the MLB in his 40s, Paige (above left, with Josh Gibson) played in the Negro Leagues and in exhibitions across the country and even sometimes internationally. Record keeping for the Negro Leagues was sparse, and for the exhibitions it was nearly nonexistent. According to MLB, Paige did keep track of his own stats but they can't be verified. In his stat keeping, Paige claims that he won nearly 2,000 games, with an impressive 250 shutouts and 52 no-hitters (via MLB).
Paige retired from the MLB in 1953 but continued to appear in exhibitions well into the 1960s (via ESPN). In 1965, Paige, now 59 years old and 12 years removed from his last MLB game, took the mound for one final Major League game. According to ESPN, Paige would throw three scoreless innings for the Kansas City Athletics against the Boston Red Sox, all while relaxing in a rocking chair between innings.
Paige's impact on the game of baseball is undeniable. Many wonder how much more acclaimed he might have become had he been able to play earlier in the MLB. A clear example of Paige's impact came in 1966, at the induction of Ted Williams into the Hall of Fame. Williams said, "I hope that some day the names of Satchel Paige and Josh Gibson in some way could be added, as a symbol of the great Negro [Leagues] players that are not here only because they were not given the chance" (via MLB).