Keith Richards Once Sparked A Bizarre On-Set Barbarella Party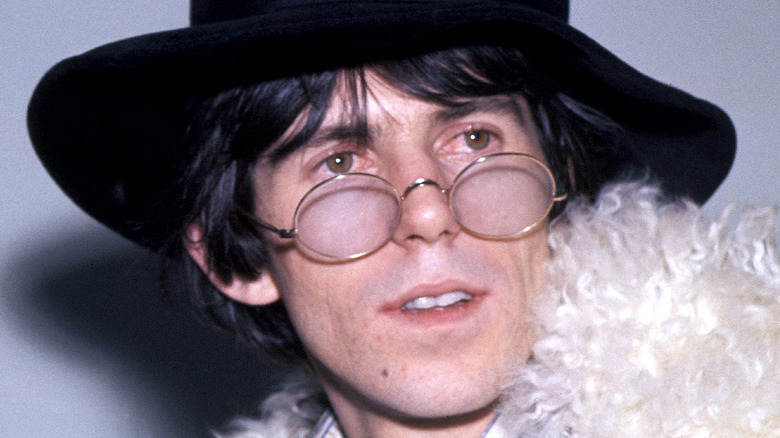 Avalon/Getty Images
The Rolling Stones began their music career in the 1960s, comprised of Keith Richards, Mick Jagger, Brian Jones, and Charlie Watts. They burst onto the British and American music scene at the same time as The Beatles, but with a contrasting image. While The Beatles were clean-cut (in public, that is), the Rolling Stones appeared gruff and rebellious. Regardless, the Rolling Stones have had a staying power in pop culture of which any band would be envious. The band still books stadium venues in the 21st century.
Each band member has continued to reach cultural elements beyond music as well. Richards, for instance, has become somewhat of a meme. It is no secret that the Rolling Stones took part in the stereotypical rock and roll lifestyle of heavy drug use. Their survival of all this mayhem is legendary in itself. Richards also survived an onstage electrocution and an accidental poisoning through such drug use, sparking the joke and accompanying memes that he will live forever no matter how many drugs he did in the past. He likely has stories related to all this drug use to last a lifetime.
Keith Richards' girlfriend Anita Pallenberg starred in Barbarella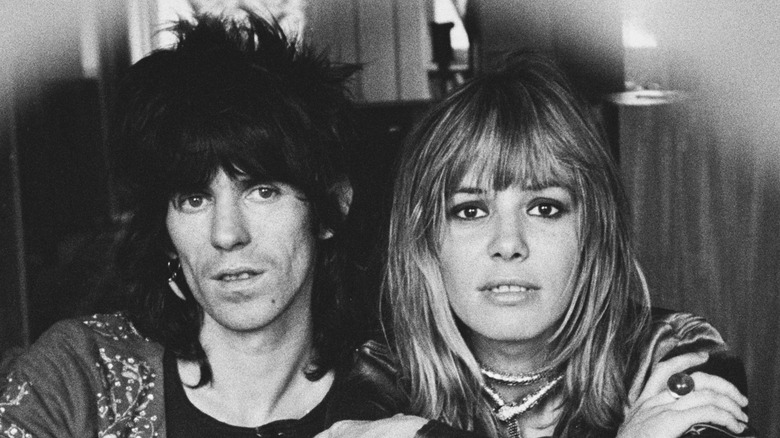 Evening Standard/Getty Images
One story involves the cast of the film "Barbarella." True to Keith Richards' reputation, he once sparked an interesting party on the set of the film in 1967. Tom Keylock, chauffer and "fixer" for the Rolling Stones — who was employed as such due to the band's multiple recent run-ins with the law — recalled Richards' visit to the set of "Barbarella." Richards was dating Anita Pallenberg at the time, who was starring in the film alongside Jane Fonda. Richards missed Pallenberg and Keylock grew tired of Richards' sour mood and frequent phone calls to her. He proposed that the two of them go visit the set in Rome.
Upon their arrival, Fonda invited everyone to an afterparty. Keylock told Richards that he would make a "hash cake" for the partygoers. Richards told him that no one was feeling any effects from the cake, but it did not take long for that to change. Lead actor John Philip Law felt the effects for days. "Everyone was in outer space," said Keylock (posted on YouTube).
Keith Richards gave up drugs and alcohol as he got older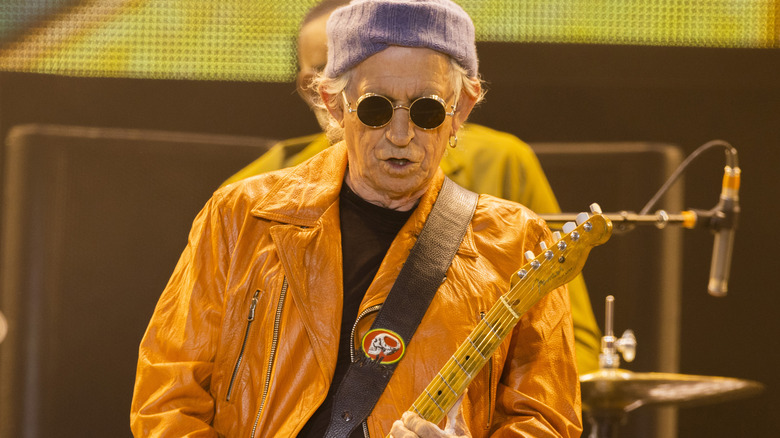 Bsr Agency/Getty Images
Tom Keylock had to do some swindling in order to get Keith Richards to Rome from the United Kingdom. In 1967, the Rolling Stones were on thin ice with British law enforcement due to drug possession. Due to Richards' prior arrest, Richards was not allowed to leave the country. Keylock called Richards' lawyer and told him that the director of "Barbarella" wanted Richards to help with the film's score. Preventing him from going to Rome therefore robbed Richards of his "livelihood." The court agreed to let Richards leave only if Keylock accompanied him and brought him back in time for his court date. The plan worked (per Yesterday's Papers on YouTube).
Despite his drug-infused reputation, Richards stopped using heroin in 1978, quit cocaine in 2006, and even stopped drinking almost entirely in 2018. After quitting smoking around 2020 as well, Richards said he has more stamina when performing (per Consequence). This undoubtedly delighted Rolling Stones fans who have enjoyed seeing the band live for nearly 60 years.