Who Is Jim Redmond, The Father Who Carried His Son Across The Olympic Finish Line?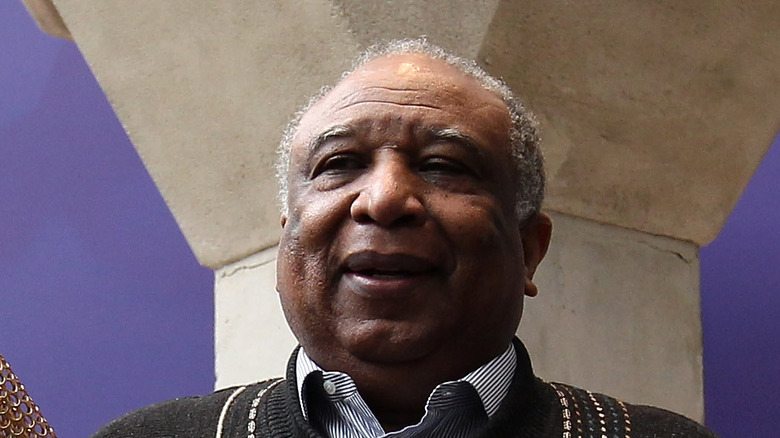 Andrew Redington/Getty Images
As Reuters reports, the father of retired British Olympic sprinter Derek Redmond, Jim Redmond, died on Sunday, October 2 at the age of 81. As of this report, no cause of death was provided. 
Olympic fans will remember Jim Redmond as a torch-bearer at the 2012 Summer Olympic Games in London. More than that, though, Jim Redmond is perhaps best known for the part that he played in what's widely considered among the most moving moments in all of sports history: At the 1992 Summer Olympic Games in Barcelona, Jim helped his son, Derek, cross the finish line after an injury.
On the news of Redmond's death, the official Olympic Games Twitter account posted: "Our thoughts are with Derek Redmond and his family following the death of his father, Jim. Together, they brought us one of the most inspirational moments in Olympic history." Despite the emotional optics between Jim and his son, and though he technically crossed the finish line, Derek Redmond was later disqualified and ruled to have not finished the race (via Bleacher Report). 
in his career, Derek Redmond had issues with injury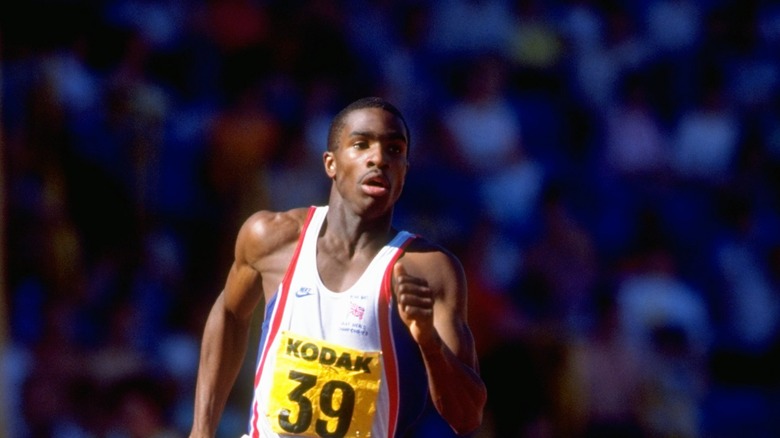 Bob Martin/Getty Images
Derek Redmond entered the 1992 Summer Olympics in Barcelona having had five surgeries, including one on his achilles tendon, which he tore a short time before the '92 games took place. Prior to that, Redmond had also torn his achilles tendon at the 1988 Games in Seoul, South Korea, based on NPR's reporting. At first, things looked promising for Derek Redmond in 1992, nonetheless. He had the fastest time in his heat but in the finals he tore his hamstring in the back straight, per Reuters. 
Rather than pull-up, Derek Redmond continued to gingerly make his way around the track, clearly in a tremendous amount of pain but determined to finish. Officials attempted to stop Jim Redmond as he raced toward his son. Undeterred, Jim wrapped his arms around Derek and helped him cross the finish line to a standing ovation. Jim Redmond remembered the moment in 2012, speaking with CBS News. At first, he wanted his son to stop, but "[Derek] asked me to get him back in that lane and I offered him a shoulder to lean on," Redmond said.
Jim told his son they would finish the race together
Also in 2012, Derek Redmond recalled the emotional moment at the 1992 Olympic Games, speaking to the BBC. "He was telling me that I had nothing to prove and that I didn't need to do this, but I told him I was going to finish. Then he said that we would do it together ... So we did, and I limped over the line in tears," Redmond's son said. Derek Redmond's 1992 hamstring injury knocked him out of track & field competition for good. He would go on to play rugby 7s and compete in basketball for England.
Prior to his 1992 injury, Redmond broke the British record for the 400-meter dash in 1985, according to the official Derek Redmond website. The moment between Derek and his father was cited by then President Barack Obama in 2016 as an example of the importance of the Olympic Games in Chicago's bid to host the games, as CBS News goes on to note.