The Truth About Jimmy Page's Guitar Solo In Stairway To Heaven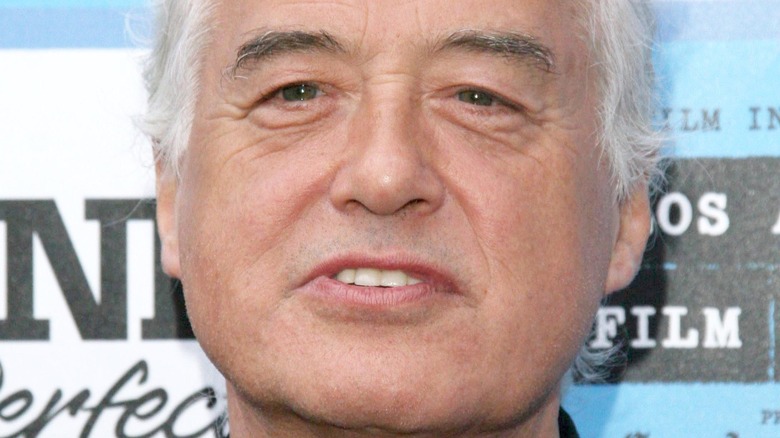 s_bukley/Shutterstock
Jimmy Page of Led Zeppelin is more than a rock star. He's an aristocrat of the genre, one of the most electrifying guitarists ever heard. He is also the author and performer of what many rock aficionados consider the most sublime guitar solo in rock history: the solo in "Stairway to Heaven," crown jewel of the untitled album known as "Led Zeppelin IV." 
The solo is immediately recognizable. Soarin and clear with cascades of 16th notes, it gives the melancholy rock epic a rich and unexpected climax. In 2016, "Classic Rock" magazine called it the greatest guitar solo of all time, as Louder Sound relates. VH1 named "Stairway to Heaven" third of the 100 best rock songs of all time, and Rolling Stone put it at 31 in their list of the all-time best 500 (via Rock Celebrities). Jimmy Page's guitar solo is the most obvious reason for these accolades.
'Pretty damn good'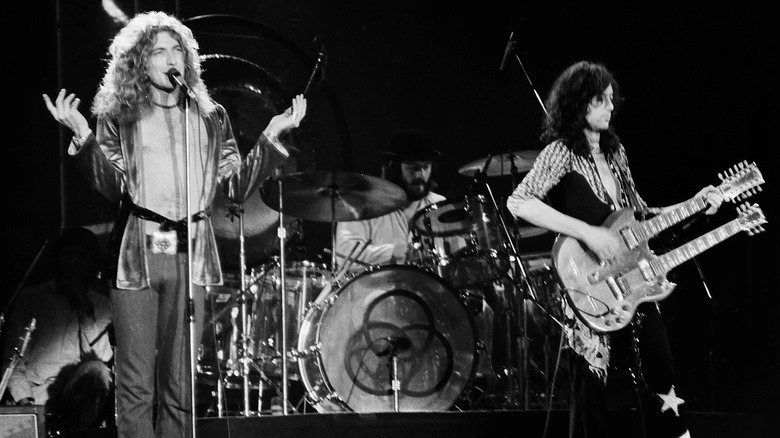 Bruce Alan Bennett/Shutterstock
In 2021, Jimmy Page sat for an interview with Classic Rock magazine. During that interview, he talked at length about how "Led Zeppelin IV" came about and was produced. Page mentioned that he liked to record guitar at the end of a song, not only because it's easier to fit a solo to an already produced and over-dubbed track, but because "you're really living the track by then."
It took Page two or three short takes to get the "Stairway to Heaven" solo just right, but in each case, it was mostly improvised — a "stream of consciousness," Page said. Like many creative breakthroughs, this particular solo was born of frustration. Sound engineer Andy Johns told Classic Rock he remembered Page nervous that day, fiddling with his Telecaster fruitlessly, trying to come up with ideas. (Normally a Les Paul player, Page knew he wanted the "bite" of a Telecaster for this track.) "You're making me paranoid," Johns snarled at Page, who responded just as testily. 
Apparently, that's what it took. The take after that heated exchange produced the solo that plays on radio stations the world over. It was never Page's personal favorite, but he concedes it was "pretty damn good."