What Does International Men's Day Celebrate?
Goksi/Shutterstock
Sandwiched between Apple Cider Day on November 18 and Name Your PC Day on November 20, and stuck sharing a day with National Carbonated Beverage with Caffeine Day on November 19, sits a day of observance that perhaps should command a bit more respect. It's International Men's Day, and in 2022 it's taking place on a Saturday, according to Days of the Year.
While many folks might be more familiar with International Women's Day, International Men's Day is now celebrated in more than 90 countries around the world, says the International Men's Day organization, which promotes the observance and bears the same name as the day itself. As you might surmise, International Men's Day celebrates all the positive things men bring to their families, their communities, and the world at large, according to Newsweek. It also tries to raise awareness about men's mental and physical health by highlighting certain issues like male suicide, lung cancer, and heart disease, according to the organization.
How the holiday got its start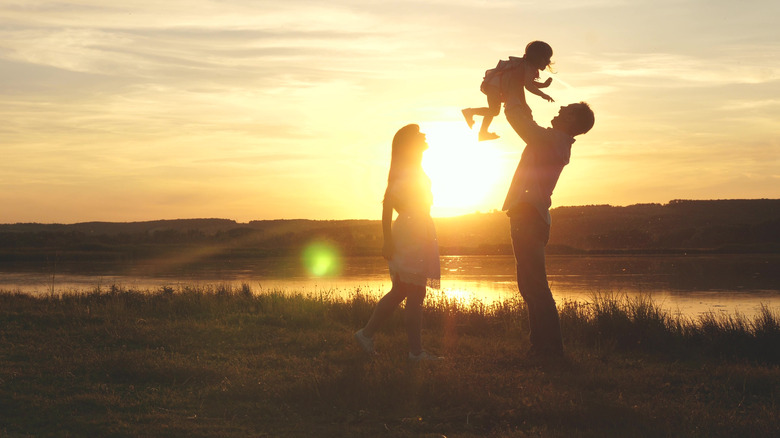 Zoteva/Shutterstock
With all the days of observances out there devoted to everything under the sun – Bring Your Teddy Bear to Work and School Day, as well as Forgive an Ex Day, and yes, even Hagfish Day – why wouldn't men want their own day? According to Newsweek, they started clamoring for one back in the 1960s, but it took a while to take hold. In 1992, Thomas Oaster, a Missouri professor, founded what Days of the Year calls the 1st International Men's Day (IMD), but the holiday didn't get much attention and faded away. Various other countries, including Russia, Canada, France, and China, also tried to get one off the ground, but without success.
It wasn't until 1999, and an attempt by Dr. Jerome Teelucksingh, a history lecturer at University of the West Indies in Trinidad and Tobago, that the holiday really took off, according to Newsweek. From that start in the Caribbean grew an international day dedicated just to men. Today, the day is marked in various countries, such as the U.S., Canada, U.K., India, South Africa, Hungary, Ghana, Moldova, and Australia, to name a few.
What does international men's day really stand for?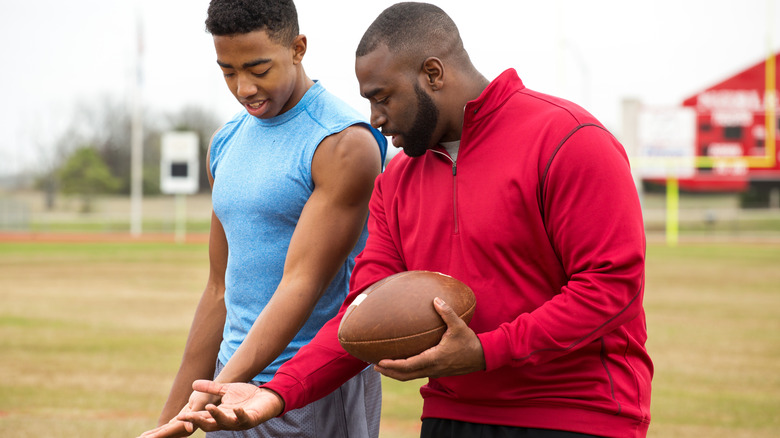 pixelheadphoto digitalskillet/Shutterstock
IMD is celebrated in different ways in different places. There are conferences, festivals, fundraisers, school activities, prayer meetings, concerts, art displays, marches, and other events designed to honor men who've made a difference in their communities, according to International Men's Day.
It's not meant to compete with International Women's Day on March 8, but is instead a day to highlight the experiences of men. Among the day's objectives are promoting positive male role models — not just famous people, like athletes and celebrities, but regular guys doing good things, improving relations between men and women, and highlighting the ways in which men are discriminated against. It explicitly promotes gender equality. It also aims to celebrate the positive ways men contribute to the world, focus on men's health and well-being, and create a better, safer world for everyone, according to the International Men's Day organization. Whatever you end up doing this International Men's Day, the group encourages you to use the hashtags #internationalmensday #celebratemen #menshealth #stopmalesuicide #thankamantoday in your social media posts.