Parkland Shooter Nikolas Cruz's Prison Sentence Explained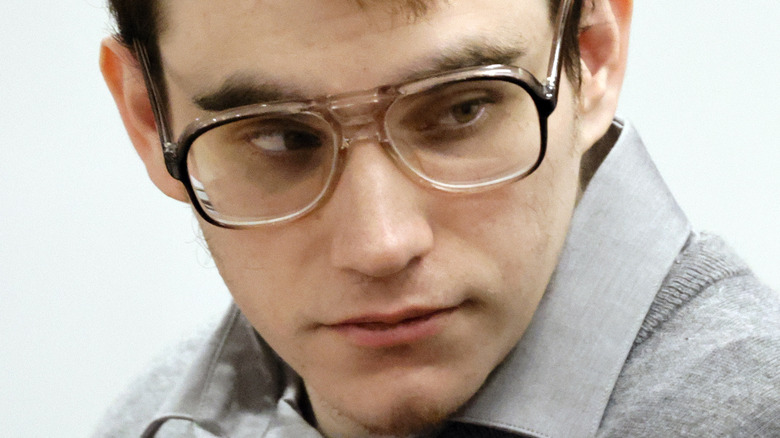 Pool/Getty Images
For the past three months, a trial has been underway in Florida to determine the fate of Nikolas Cruz. Now 24 years old, Cruz was 19 when he took a gun to Marjory Stoneman Douglas High School in Parkland, Florida, on February 14, 2018 (via NPR). There, Cruz went from classroom to classroom shooting students. By the time the shooting ended, 14 students and three faculty were killed, and 17 people were injured.
When it occurred, the shooting received extensive media coverage as one of the most deadly shootings in U.S. history, according to Business Insider. Much focus was put on Cruz and his motivations, such as his previous expulsion from Marjory Stoneman Douglas High School, as well as his family's past, including the fact he was adopted.
In 2021, when the case went to trial, Cruz pled guilty to 17 counts of attempted murder and 17 counts of premeditated murder, according to NPR. But he was still taken to trial to determine what his final sentence would be. That trial ended on October 13, 2022, when jurors agreed on a recommended sentence for Cruz.
Cruz was sentenced to life in prison without the possibility of parole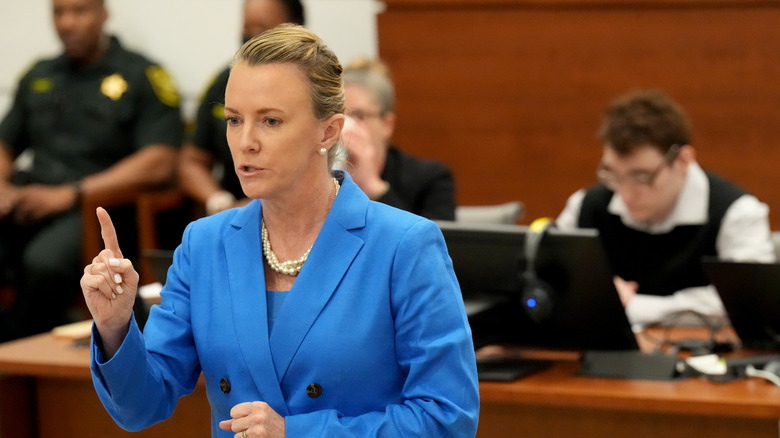 Pool/Getty Images
The jury had two main options: rule that Nikolas Cruz should be sentenced to death, which was the prosecution's desired outcome, or follow the advice of the defense and sentence Cruz to life in prison (per NPR). On the prosecution's part, lawyers were keen to point out the viciousness of Cruz's crimes and the fact that he circled back to injured victims, shooting them multiple times to ensure they died. According to USA Today, they cited a personality disorder as the cause of his actions. However, defense lawyers argued that it was actually fetal alcohol spectrum disorder that had affected Cruz's decision-making and led him to go on his massacre. Per NPR, they pointed out that his biological mother drank and did drugs when she was pregnant with him and called Cruz a "brain-damaged, broken, mentally-ill person."
The trial lasted three months and included many witnesses' testimony. Jurors even visited the sealed site of the shooting, where evidence of Cruz's crime — including blood and bullet holes — remained untouched, per CNN. In the end, after seven hours of deliberation, the jury came back with their recommendation: Nikolas Cruz should be sentenced to life in prison without the possibility of parole, but he should not be put to death.
The reaction to the ruling
Pool/Getty Images
Victims' families appeared upset about the ruling when it was read, per USA Today. They were in the courtroom for the final decision, while many of the teachers who survived the massacre watched together from a room in Marjory Stoneman Douglas High School (via CNN).
It's impossible to know exactly how the votes came down. A death sentence needed to be agreed upon by all the jurors, per NPR. That means that if even a single jury member was opposed to a death sentence — because they believed the "mitigating factors outweighed aggravating ones," according to USA Today — they had to recommend life in prison. Though the jury's decision is technically a "recommendation," the judge is legally obliged to uphold it, according to CNN. On November 1, 2022, Cruz will be officially sentenced. The case has been considered relatively unique since, in most similar mass shootings, the shooter died before a trial could be held.