The Ringo Starr Music Video You Forgot Starred Carrie Fisher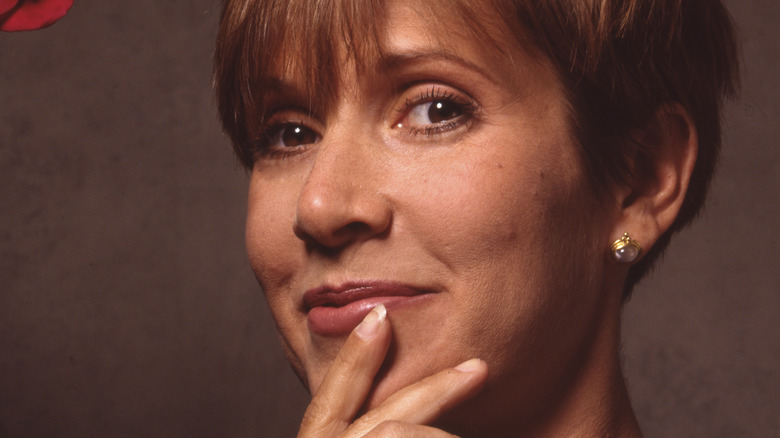 Michel Delsol/Getty Images
When looking at the global impact of The Beatles, we easily forget that the band was only together for around 10 years, releasing their last album, "Let It Be," in 1970. Each band member embarked on solo careers thereafter. Of course, for most bands, not all members enjoy the same amount of success post-breakup. Some have a natural advantage, such as being a band's lead singer rather than a instrumentalist. This is true for The Beatles as well, but each member has enjoyed enviable amounts of success and fanbases. The two remaining members of the band, Paul McCartney and Ringo Starr, still perform regularly and sometimes together.
Though he may seem like a lesser known member of the band in the 21st century, Ringo Starr has had 14 songs of his own make it onto the Billboard Hot 100 (per Far Out). Over the course of his career, these songs made for memorable moments for pop culture fanatics even outside of the Beatles fanbase.
Ringo Starr had a television special in 1978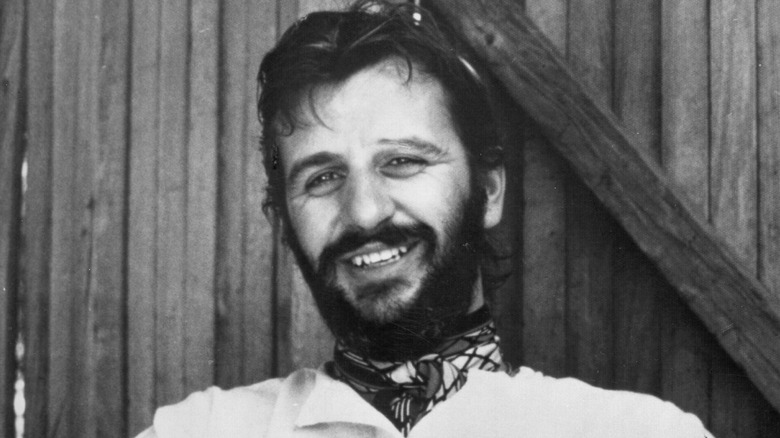 Michael Ochs Archives/Getty Images
In 1978, Ringo Starr had a television special simply titled "Ringo." It was a variety show at a time when such a style of television was popular. The show had sketch-like elements, including a fake press conference with his former bandmate George Harrison and a fictional version of Starr himself as the show's centerpiece. Later on, he welcomed the cast of "The Love Boat," too. Looking back, the special was not exactly groundbreaking, though few variety specials of the era were (per Ultimate Classic Rock). However, it did feature an appearance from Carrie Fisher.
Carrie Fisher hardly needs an introduction, especially in 1978. Just one year prior, she starred as Princess Leia in "Star Wars: A New Hope." According to Studio Remarkable, the film won seven Oscars at the following Academy Awards and launched the cast and director George Lucas into stardom. So how did Fisher end up on a television special with a former Beatle?
Carrie Fisher was a Ringo Starr fan
Cheatsheet explains that the last No. 1 single that Ringo Starr scored was "You're Sixteen," released in 1973. The hit song stayed on the charts for 15 weeks in the United States and 10 weeks in the United Kingdom. The television special "Ringo" featured a music video for the song, even though the song was not a new release. Carrie Fisher played Starr's love interest in the music video. "Carrie Fisher was a big fan of Ringo's and she couldn't wait to do it," director Jeff Margolis explained. No one used cue cards either, as Margolis wanted the special to feel like a movie. Starr was 16 years older than Fisher.
"You're Sixteen" could be categorized as a product of its time, as it would likely be incredibly controversial if released today. The lyrics are less than legal, as the title suggests. A music video with a star as big as Fisher does not necessarily disguise this. Even so, for one instant in time, "Star Wars" and The Beatles shared a moment of forgotten television.