Who Inherited Greta Garbo's Fortune After Her Death?
Evening Standard/Getty Images
Born Greta Lovisa Gustafsson, Greta Garbo was one of the most glamorous stars of the silent movie era. She was born in Sweden in a very poor family in 1905 but was discovered by famous director Erik Petschler when she was a teen. From there, she went on to become one of Hollywood's biggest names, starring in movies like "Grand Hotel and "Mata Hari" (via Britannica). In addition to her obvious beauty, Garbo was often described as having a magnetic, mysterious personality, which was a big part of her appeal. Metro-Goldwyn-Mayer (MGM) loved her, and when she was just 20 years old and filming her first movie, they offered her an impressive contract with a substantial salary rise for future films (via Britannica). At the top of her career, Garbo was earning $270,000 per movie — an astonishing number in 1928 (via Vanity Fair).
Over the next few years, Garbo earned over $3 million dollars for her movies — a number unheard of at the time and the equivalent to over $40 million in today's money, according to The Telegraph. She retired in 1941 and never acted again. Instead, she lived the next 50 years until her death in 1990 away from the public eye, sharing her time among her properties in New York City, France, and Switzerland. Garbo never married or had children (per Fox News). She also lived a frugal life, and when she spent money, it was mostly spent in investments that paid off well (per Shreveport Times).  
Garbo accumulated a lot of wealth during her life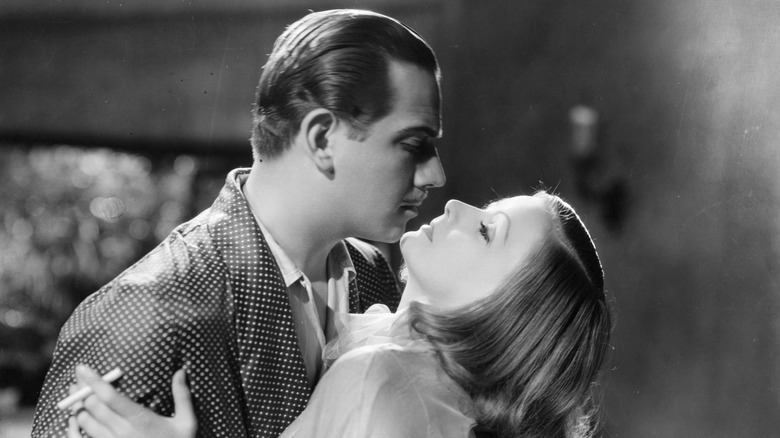 Hulton Archive/Getty Images
When Greta Garbo died in 1990, she was worth $32 million — the equivalent to $70 million in today's money (per Celebrity Net Worth). Much of her fortune was in stocks and bonds, totaling almost $10 million. She also had $3 million in Federal Farm Credit Bank notes and over $600,000 in a checking and money-market account (via Garbo Forever). 
Garbo also had a very impressive art collection that was worth many millions. The art was mostly inside her New York City apartment, and much of it wasn't sold until many years later — after the value had increased significantly. Other pieces did sell soon after her death, though. In November 1990, Sotheby's held an auction of some of Garbo's estate, including paintings by Russian expressionist painter Jawlesnky, a number of Renoir paintings, some Pierre Bonnard and Georges Rouault paintings, and a signed Christian Berard drawing. The auction ended up collecting a total of $19 million (per Garbo Forever). 
Garbo didn't keep many personal items or Hollywood memorabilia that could have had significant value. According to Garbo Forever, some clothing and personal items sold for less than $6,000, but that was pretty much it. Adolf Hitler himself was a big fan of Garbo and at one point sent her a letter — this could have been worth lots of money, but no letter was found among her possessions (per Garbo Forever). She also had many rumored affairs and relationships with co-stars, but nothing of value connected to those relationships was found in her estate.
All her money went to one person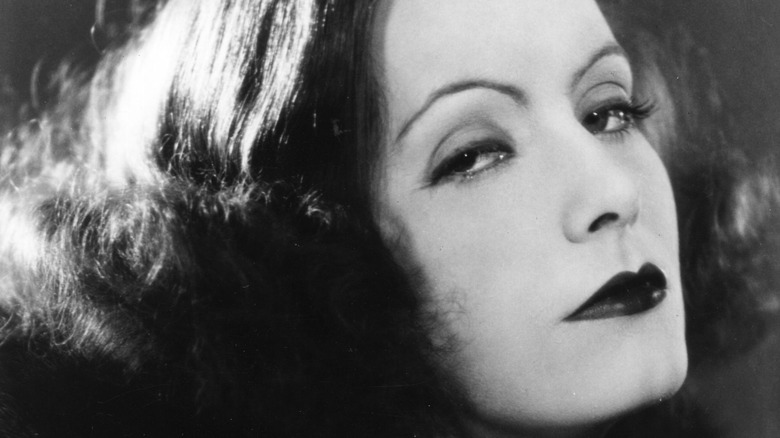 General Photographic Agency/Getty Images
After retiring, Greta Garbo spent a lot of her time with her niece Gray Reisfield. Also born in Sweden, Reisfield moved with her mother and father (Garbo's brother) to Los Angeles before the start of World War II. From an early age, Reisfield was very close to her aunt, and the bond only strengthened over time — by the time she was an adult, she was spending a lot of time with Garbo (via SF Gate). When Garbo died in 1990, Reisfield was appointed as the executor of her aunt's state; she even remained an unpaid "guardian" of her aunt's belongings and businesses after the estate was settled. Reisfield inherited all of Garbo's belongings, including her three-bedroom NYC apartment on East 52nd Street, which she kept in the family until it was eventually sold in 2017 for $8.5 million (per the Observer).  
Garbo might be gone, but many of her possessions were not sold at auction and remained with the family. In 2017, months before Reisfield herself died, her two sons — Garbo's great-nephews —were involved in a lawsuit over the ownership of Garbo's honorary Oscar statuette as well as a carved whale tooth given to the actress by John F. Kennedy. The Oscar, which could be worth a lot of money, is just an example of the many objects Garbo left to her niece, who chose to keep them in the family rather than sell them (the San Francisco Chronicle).