The Verdict In The Murder Of Kristin Smart Explained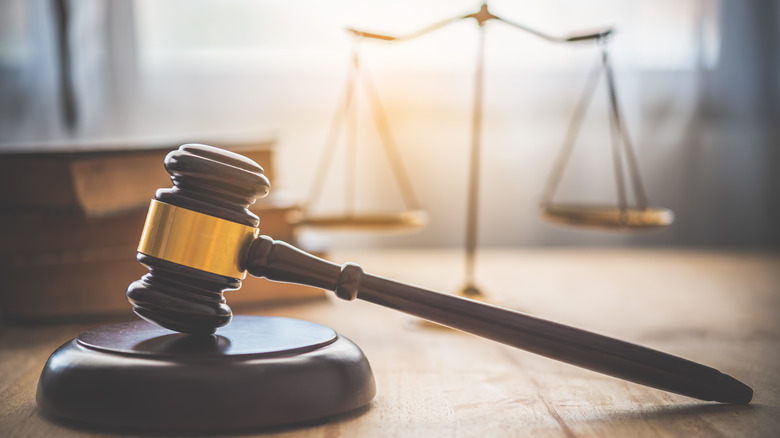 photobyphotoboy/Shutterstock
Sometimes it takes a long, long time for the truth to come to light. Stan and Denise Smart know this better than most — their daughter, Kristin, vanished in May 1996, over 26 years ago. The family was apparently close, as evidenced by a letter between Denise and Kristin, a family photo snapped in Hawaii in 1993, and a voicemail Kristin left mere days before she disappeared proclaiming that she had "good news," as KSBY explains. And then that was it. Kirstin was just gone, and no one knew what had happened.
Fast forward all the way to October 18, 2022, when Paul Flores was found guilty of Kristin's murder. He was the last one seen with "a very intoxicated Smart" on May 25, 1996, right before she disappeared, as NBC News says. After over two months of testimony, jurors from Monterey County Superior Court in Salinas, California passed along their verdict. The prosecution said that Flores killed then-19-year-old Kristin in his dorm room during an attempted rape. They also said that his father, Ruben Flores, helped his son cover up the whole thing by burying Kristin's body in his yard. Ruben Flores, however, was found not guilty of being an accessory to murder.
San Luis Obispo County Sheriff Ian Parkinson admits that there were "missteps" during the 26-year lag of Kristin's case. It took an independent podcast, "Your Own Backyard," to help being new evidence to light.
A backyard cover-up
After jury members delivered a guilty verdict for Paul Flores, Kristin Smart's father, Stan, spoke to the public, saying (per NBC News), "Without Kristin, there is no joy or happiness in this verdict." Stan Smart wasn't merely speaking about Kristin's death and subsequent absence in the world, but a lack of her physical remains. Kristin was never found and was declared dead in absentia in 2002. And yet, jurors arrived at a guilty verdict in part because of evidence implicating Paul Flores' father, Ruben, who himself was found not guilty. To understand how, we can look to the very name of the podcast that aided in the trial: "Your Own Backyard."
For the entire 25-year span following Kristin Smart's disappearance until Paul Flores was arrested in 2021, police never searched Ruben's property. Ruben's house sits at the end of a dead-end street, Tally Ho Road, about 12 miles south of Kristin's college, California Polytechnic State University (per NBC News). There, under his deck, investigators found a roughly casket-sized "soil disturbance" that contained degraded blood. While a DNA sample couldn't be obtained from the blood, an expert witness said the blood was human, adding that it could also belong to a ferret or ape. To this, attorney James Murphy said that the ferret in question would have to be "in Jurassic Park" to be so big, per NBC News. The prosecution argued that Ruben moved Kristin's remains after his property had been searched in 2020, before investigators examined his yard.
The power of an independent podcast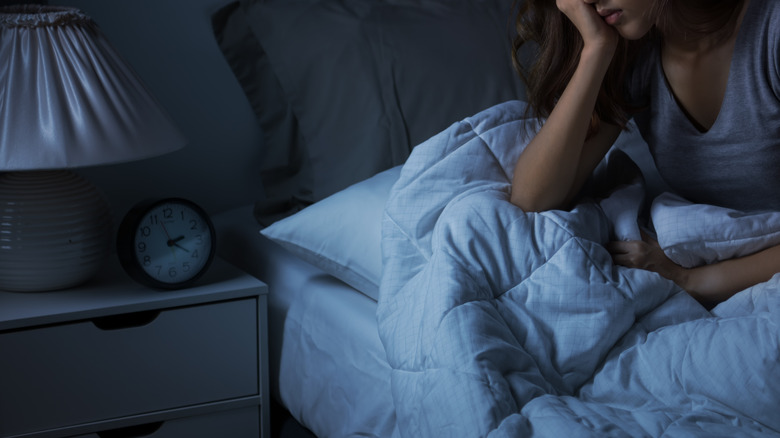 amenic181/Shutterstock
The independent podcast "Your Own Backyard" is almost single-handedly responsible for bringing Kristin Smart's case to public light, which in turn brought about the current trial and verdict, as the Associated Press says. Podcast creator Chris Lambert, voted "most bashful" in high school, more or less stumbled into the thing out of a personal interest in crime and fact collection, as New Times explains. Lambert's girlfriend, Alli Wallace, said, "I just knew without a shadow of a doubt he was onto something." For his part, Lambert said, "I'm not interested in selling [the podcast] ... I see each episode as like an album." Lambert simply started reaching out for interviews from his dining room table, and it snowballed from there.
"Your Own Backyard" first aired on September 29, 2019, but its most critical piece of information came from a tenant who lived in the Flores home at the time of Kristin's disappearance. As the Associated Press states, this individual heard a watch alarm go off at the Flores home at 4:20 a.m. when Kristin vanished. Kristin had a job as a lifeguard and arrived at work at 5:00 a.m. The day after, Ruben Flores' wife Susan didn't go to work because she says her husband got a call during the night that woke her up. This all implies that Ruben Flores buried Kristin's body on his property.
NBC News reports that Paul Flores is set to be sentenced on December 9, 2022.