Who Could Replace Liz Truss As Prime Minister?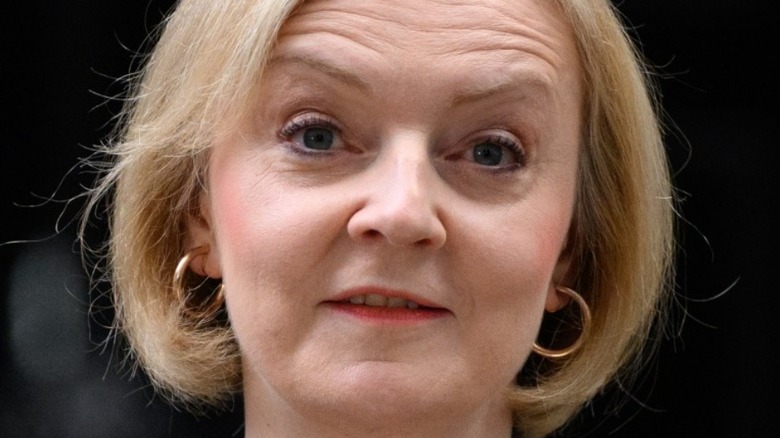 Leon Neal/Getty
British Prime Minister Liz Truss delivered her resignation after only 44 days in office. She resigned amid economic upheaval and political conflict within her own party. She has said she'll remain "caretaker prime minister" until her replacement is chosen. So who will that be?
Some members of the Conservative Party are actually calling for the previous prime minister, Boris Johnson, to return to office. They say he's the only person with a mandate from both the party and the British public, since he won the 2019 general election. He was popular prior to his corruption and COVID-related scandals this year. In his goodbye speech, he alluded to an eventual comeback, but hasn't mentioned it again recently (via CNBC).
Two contenders who are popular within the party may actually turn down the role: Jeremy Hunt and Ben Wallace. Wallace is the current Defense Minister, and his handling of British support to Ukraine has been well-received. However, he said Tuesday he wants to remain in his current position, though he would quit if he doesn't receive the defense funding he wants. Hunt is the new Finance Minister, replacing the recently-removed Kwasi Kwarteng, and according to CNBC he's seen as a "stable" option but may have removed himself from consideration on Thursday.
Rishi Sunak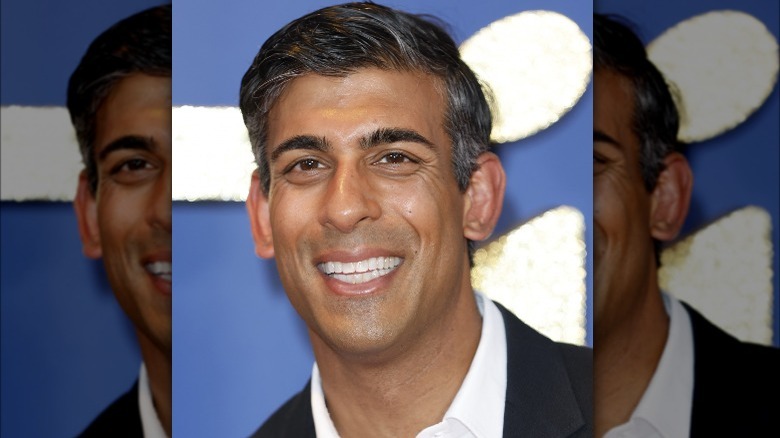 John Phillips/Getty Images
Otherwise, one of the top candidates is Rishi Sunak, who was Truss' main competition for the job this summer. He was formerly the British Finance Minister and helped the country navigate the economic crisis caused by the COVID-19 pandemic. He's therefore seen as a good candidate to handle the current cost-of-living crisis. His recent criticism of Truss' plan for unfunded tax cuts has proved wise (via CNBC).
On the other hand, Sunak had a scandal earlier this year when his wife's tax details were leaked publicly. His wife, Akshata Murty, was not paying British taxes on her sizable overseas income. Legally, she didn't have to, BBC News explained. She was a non-domiciled U.K. resident, meaning India was considered ther permanent residence. Still, the news caused an uproar because, as Policing Minister Kit Malthouse put it, the situation "offended against a British sense of fair play." Murty decided to begin paying British taxes on her Indian income so the situation wouldn't become a "distraction" for her husband. Sunak's opposition in the Labour party claimed the scandal called Sunak's judgment and decision-making into question (via BBC News).
Sunak is also less popular with his fellow Conservative Party members than he was earlier this year. His resignation triggered Johnson's downfall as prime minister, which some Conservatives considered a betrayal on Sunak's part, according to The New York Times. Some Conservatives have suggested Sunak should form a joint ticket with Penny Mordaunt to run for prime minister (via CNBC).
Penny Mordaunt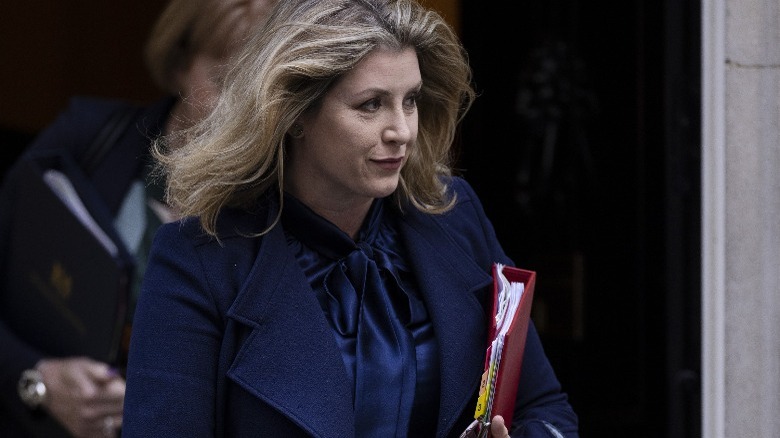 Dan Kitwood/Getty
CNBC calls Penny Mordaunt the "consensus candidate" for prime minister. She's the current leader of the Parliamentary House of Commons. She was not tainted by Johnson's scandals.
Earlier this week, she spoke out in support of Truss after the firing of Kwarteng. However, she hasn't supported some of Truss' controversial economic policies (via CNBC). Her stance on welfare benefits, for example, has been opposed to those of Truss. Earlier this month she called for welfare benefits to rise with inflation, because, as she said, "We want to make sure that people are looked after and that people can pay their bills" (via Huffington Post UK). At the time, Truss and Kwarteng were refusing to commit to this policy. They were leaning towards tying welfare benefits to average earnings, though average earnings weren't keeping up with inflation. To combat inflation, Mordaunt said earlier this year she would consider a 50% cut in value-added tax on fuel.
In terms of foreign policy, Mordaunt supported Brexit. On social issues, she's known for her waffling views in LBGTQ rights, according to Mirror. CNBC says the battle for the prime minister position will play out over the next week.