The Heart-Wrenching Death Of Leslie Jordan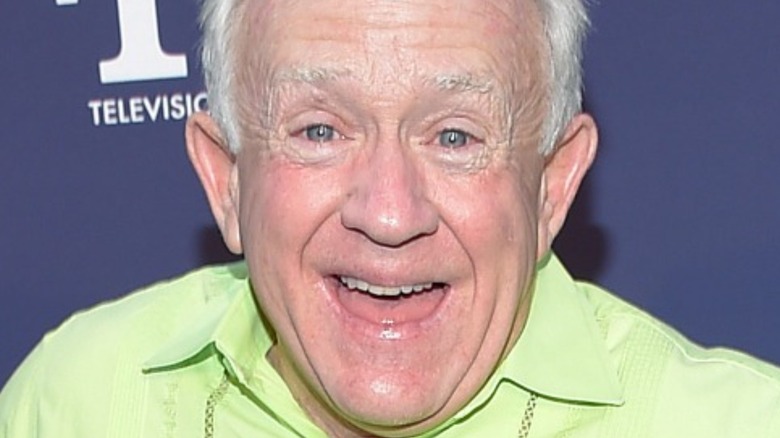 DFree/Shutterstock
TMZ announced early Monday afternoon that actor and comedian Leslie Jordan has died. The 67-year-old actor was reportedly driving in Hollywood when police believe that he experienced a medical event that caused him to lose control of his vehicle. His BMW wound up slamming into the side of a building.
Jordan's small stature was in contrast to the big name he had developed for himself over the past decade. The 4'11" star began his career in television making memorable appearances on staple TV shows during the 1980s, beginning with his debut in 1986 on "The Fall Guy." He secured minor roles in films and television shows after that, with bit parts in single episodes of "Night Court" and "Murphy Brown," as well as being cast in the 1988 Richard Pryor film "Moving" (via IMDb). From there, Jordan was able to get cast in steady parts in several short-lived sitcoms, beginning with the 1989 show "The People Next Door," where he played the role of the postman Mr. Phipps.
Jordan's ability to play characters with sharp wit was strengthened by his acidic tone and hilarious method of condescension. Playing roles that were equally hilarious and frustrating, Jordan's career began to blossom throughout the 1990s. He garnered recurring roles in both "Hearts Afire" and "Boston Public," and made numerous hilarious appearances on 1990s ABC prime-time shows like "Ellen" and "Dharma & Greg." This paved the way for Jordan to be cast in a role that has forever been cemented in the minds of his many adoring fans — playing Beverley Leslie on the hit sitcom "Will & Grace."
Jordan won a Prime Time Emmy for Will & Grace
s_bukley/Shutterstock
Playing the role of wealthy socialite (and sometimes nemesis of Karen Walker), Jordan's character Beverley Leslie was known for the quick comebacks, which often came after off-the-cuff remarks by other characters about his height. Jordan portrayed the part of Beverley as unflinching and sardonic, whose jabs at the gay characters were often set in contrast to Beverley's own effeminate demeanor. For his efforts on "Will & Grace," Jordan was awarded a Prime Time Emmy for Outstanding Guest Actor in a Comedy Series in 2006 (via IMDb). 
The show ended its eight-season run in 2006, only to be resurrected in 2017 for an additional three years. This comeback saw Jordan reprise his role as Beverley.
Jordan's body of work continued to grow in the 2000s, perhaps most notably as multiple characters in the FX horror anthology series "American Horror Story."
Movies and television only made-up part of Jordan's illustrious career. He was both an accomplished stage actor and playwright, penning and performing in autobiographical stage shows like "My Trip Down the Pink Carpet," which toured the U.S. and the U.K., and "Hysterical Blindness and Other Southern Tragedies That Have Plagued My Life Thus Far," which featured Jordan belting out tunes mocking homophobia while backed by a gospel choir (via The New York Times).
Most recently, Jordan played the role of Phil on the Fox sitcom "Call Me Kat."