The Life-Saving Organ Donation Serial Killer Charles Cullen Gave From Prison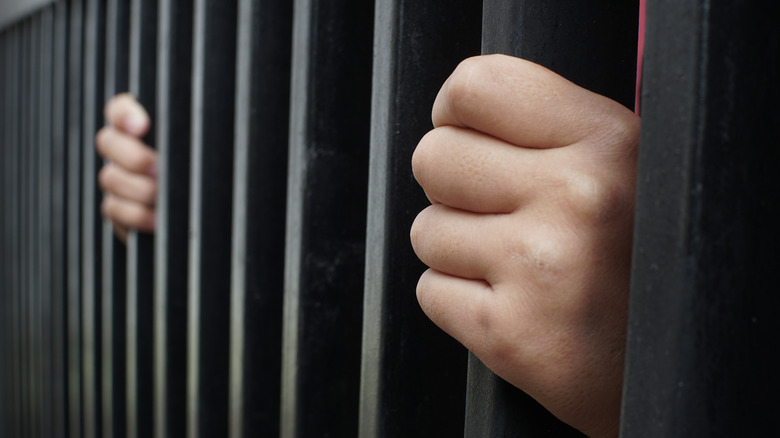 Andre William/Shutterstock
"The Good Nurse" on Netflix shines new light on how prolific serial killer Charles Cullen finally got caught. Investigators say Cullen admitted that during his 16 years as a nurse, he killed 29 patients in New Jersey and Pennsylvania by delivering deadly overdoses, according to NBC News. But what he did in 2006 while serving time for the murders had even his own attorney calling ironic. Cullen helped save someone's life by giving up one of his own kidneys.
He was "just trying to help somebody who was going to die without a kidney," Cullen's defense attorney Johnnie Mask said, according to The New York Times. "I know there's a certain amount of irony involved here."
Kidney donation aside, there are many aspects of Cullen's life and actions that defy explanations, besides the fact he was able to carry his crime spree unimpeded from 1988-2003. He had a history of mental illness and tried to end his own life more than once, yet he served in the Navy, graduated president of his nursing school class, got married, and had three children, according to Cosmopolitan.
Court agreement allows serial killer to donate kidney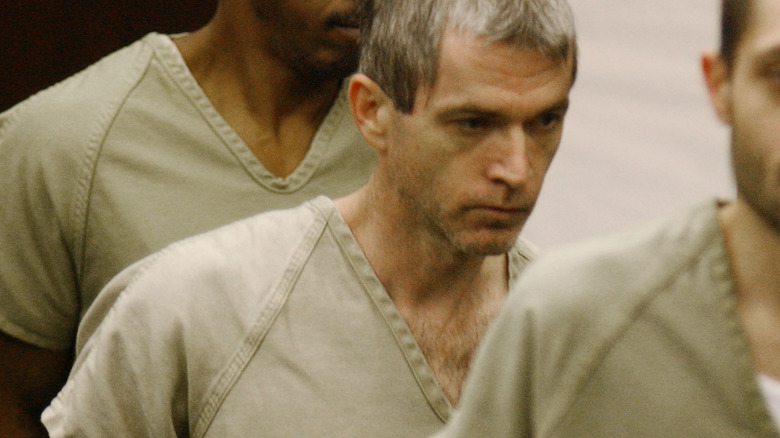 John Wheeler/Getty Images
Charles Cullen (above) claimed he killed his patients as an act of mercy, though many of the people he killed were neither terminally ill nor old, according to NBC News. His youngest victim was just 22. While he confessed to 29 murders, investigators believe he may have killed up to 400 people, according to Investigation Discovery. 
The nurse dubbed The Angel of Death by the media didn't attend much of his trial. He escaped the death penalty by offering to identify his victims, according to NBC News. When it came time for sentencing on March 2nd, 2006, Cullen threatened to sit it out, robbing his victim's families of their last chance to face him in court. He agreed to appear on the condition he be allowed to donate the organ to an ex-girlfriend's relative, according to The New York Times.
At his sentencing, family members of Cullen's victims lashed out, with one yelling, "My only consolation is that you will die a thousand deaths in the arms of Satan," and another saying, "In prison, perhaps someone will choose to play God with Mr. Cullen, as he has played God with so many others," according to New York Magazine. But when asked by the judge if he had anything to say, Cullen uttered nothing.
The serial killer and who received his kidney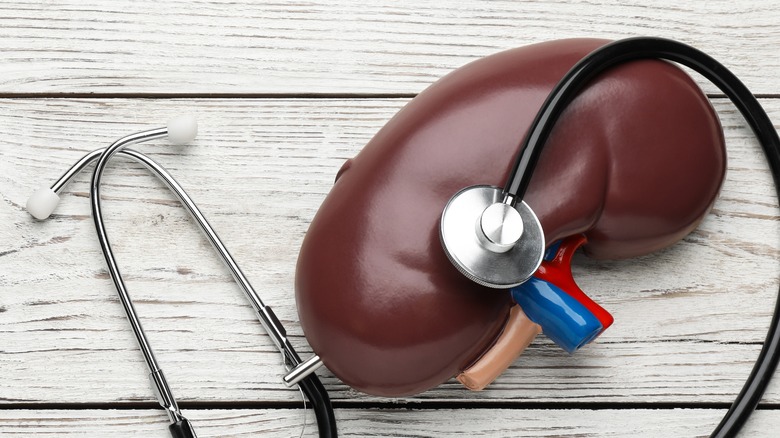 New Africa/Shutterstock
Charles Cullen was sentenced to 18 life terms and was serving time in a New Jersey prison when the transplant took place. A judge's order stipulated the surgery would take place in New Jersey at a hospital certified by the State Department of Corrections, according to NBC News. The order also set the ground rules for who would pay for the surgery, stipulating all operation costs be paid by the recipient's insurer.
Ernie Peckham received Cullen's kidney, according to New York Magazine. Peckham's kidneys were failing and he was receiving dialysis three times a week. At the time, the waiting list for a cadaver kidney was seven years. He was desperate to get a kidney.
So why exactly would Cullen, a man who had ended so many lives, try to save one? Was he truly trying to help, or just attempting to control someone's life one more time? Cullen told journalist Charles Graeber, "I grant that I certainly have done some very bad things — I've taken lives," according to New York Magazine. "But does that prevent me from doing something positive?"