The Tragic 1987 Murder Of Chippendales' Choreographer Nick De Noia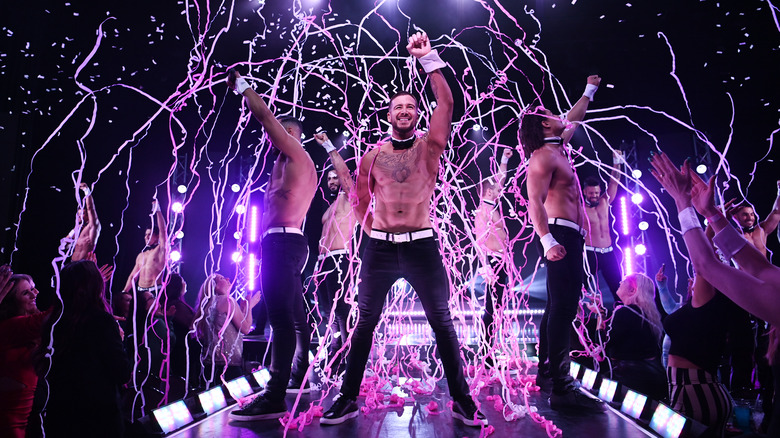 Denise Truscello/Getty Images
The fictionalized 2022 Hulu series "Welcome to Chippendales" is inspired by the origin story of the Chippendales all-male revue, founded in 1979 in Los Angeles by Indian-American businessman Somen "Steve" Banerjee (via IMDb). From their LA flagship location, the Chippendales franchise expanded to New York and Las Vegas, and the Chippendales dancers — scantily clad, buffed-up male models — also tour (per Chippendales). Along with that level of success, though, came a fair share of scandal and controversy. Founder Banerjee died by suicide in 1994, according to the Los Angeles Times. 
Bannerjee was in jail at the time that he died awaiting sentencing on a murder-for-hire plot to kill three business partners. He had also been indicted for his involvement in the 1987 murder of Chippendales choreographer, Nick De Noia. In 1980, Banerjee hired De Noia to help grow the Chippendales in the New York City market, based on ABC News reporting. Creative differences in how to manage the Chippendales brand going forward led to the dissolution of that business partnership. In 1987, those issues also contributed to Banerjee's decision to have De Noia murdered.
If you or anyone you know is having suicidal thoughts, please call the National Suicide Prevention Lifeline​ by dialing 988 or by calling 1-800-273-TALK (8255)​.
De Noia had the rights to the Chippendales touring show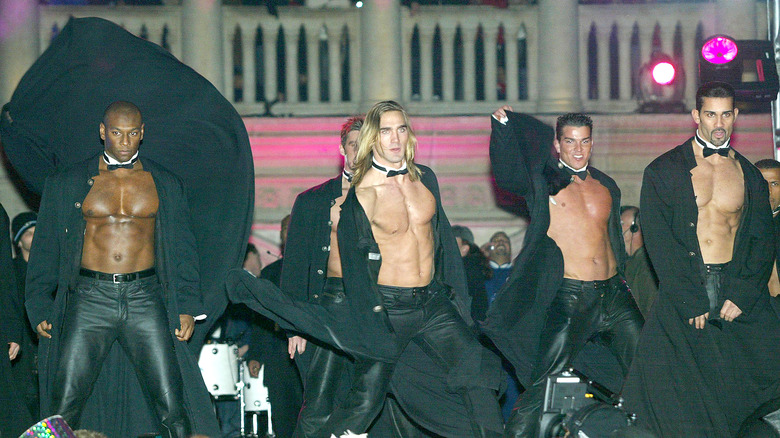 Frederick M. Brown/Getty Images
Bannerjee and De Noia disagreed as to what mattered most about Chippendales; Bannerjee prioritized good-looking male models over production quality, while De Noia thought the show itself is what mattered most, as ABC News goes on to note. To work things out, Bannerjee and De Noia split Chippendales: Bannerjee would retain the Chippendales clubs while De Noia would take control of the touring show. Bannerjee gambled, and as ABC News writes, he ended up losing in the bargain. 
The Chippendales touring show proved much more profitable than the clubs, and also around that same time, competition sprang up for Banerjee in the market for male exotic dancers, as a U.K.-based franchise of clubs called Adonis expanded in the U.S. Realizing he'd made the wrong choice, Bannerjee wanted the touring rights to Chippendales back — Later on, Bannerjee also threatened Adonis employees, and there were also arson attacks alleged at Chippendales competitor locations destroyed by fire, per the Los Angeles Times. To neutralize De Noia and take back the touring income he hired hitman Ray Colon to kill him, and for a while, it seemed like Bannerjee might get away with it.
Bannerjee bought the Chippendales touring rights back from De Noia's family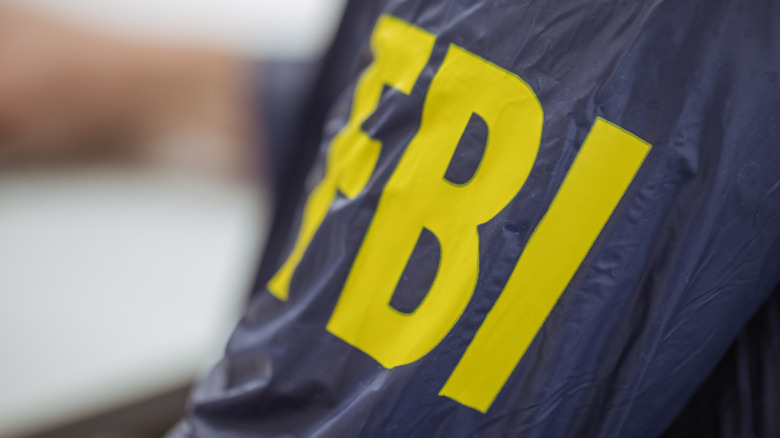 Dzelat/Shutterstock
As The New York Times reported in 1987, De Noia was shot in the face in his New York office with a large-caliber handgun and died at the scene. De Noia hired Louie Lopez to commit the murder (via the New York Post). At first, it seemed that Bannerjee got what he wanted: Nothing connected Bannerjee to the crime, and he was able to purchase the rights to Chippendales Universal, De Noia's touring spin-off from Bannerjee's clubs, from the De Noia family for $1 million. With the development though, as ABC News also writes, De Noia's relatives grew suspicious of Bannerjee and thought he may have had something to do with De Noia's unsolved murder.
Having seemingly gotten away with killing De Noia, Bannerjee also hired Colon to target Adonis employees in the U.K. and Colon turned to an associate known as Strawberry. Instead of completing the job, Strawberry went to the authorities and exposed the plot. With a trail now leading back to Bannerjee, the FBI collaborated with Colon to pin the murder of De Noia and the murder-for-hire plots on the Chippendales founder. The FBI recorded a conversation between Colon and Bannerjee in Switzerland, and in it, Bannerjee confessed everything. Bannerjee was arrested in 1993 and pleaded guilty. He died in jail one year later prior to his sentencing for De Noia's murder.