What Happened To Hitman Ray Colon?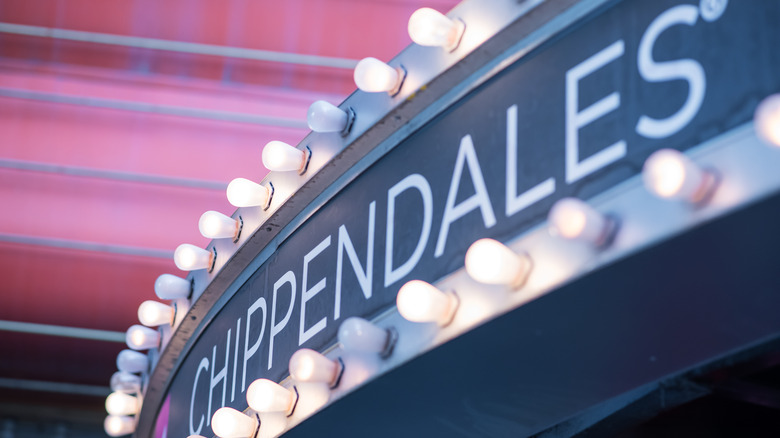 Page Light Studios/Shutterstock
In 1987, as ABC News writes, Chippendales' all-male revue founder, Somen "Steve" Banerjee, hired hitman Ray Colon to kill Banerjee's former business associate, the New York-based choreographer, Nick De Noia. Colon also later played a part in a Banerjee scheme to have individuals from Chippendales' U.K. competitor, Adonis, murdered. Colon's involvement in these crimes led to Bannerjee's undoing. Because of Colon, law enforcement caught up with Banerjee. In 1994, the Chippendales founder died by suicide in a Los Angeles jail as he awaited sentencing.
Prior to the Emmy Award-winning choreographer's death, De Noia and Banerjee split the Chippendales brand: De Noia took over the live Chippendales show, while Banerjee maintained the nightclubs. At first, Banerjee turned to De Noia to develop Chippendales in New York City. Over time, a dispute cropped up between the two businessmen, though. De Noia valued production quality, while Banerjee felt that, more than anything, sex sells. When the Chippendales' live show proved much more profitable for De Noia than the Chippendales club locations, Banerjee wanted back in on the action.
If you or anyone you know is having suicidal thoughts, please call the National Suicide Prevention Lifeline​ by dialing 988 or by calling 1-800-273-TALK (8255)​.
Colon hired someone else to kill De Noia
As the New York Post explains, after Banerjee hired Colon to murder his former colleague, Colon hired a New York drug addict, Louie Lopez, to perform the task. According to The New York Times, in 1987, Lopez shot De Noia in the face in De Noia's New York office. For a time, the crime remained unsolved, and Banerjee only became a suspect when he bought the rights back to the Chippendales touring show from the De Noia family for $1 million. Also around that same time, a U.K. Chippendales competitor, Adonis, expanded into the U.S. market.
Having killed once and gotten away with it, Banerjee turned to Colon to murder individuals involved in Adonis, based on ABC News reporting. Like before, Colon would not be the one to commit the crime. He hired an associate known as "Strawberry," but as ABC News writes, Strawberry couldn't follow through on the crime. Strawberry traveled back to the U.S. and confessed everything. With that, Colon was linked with Banerjee, and when questioned by the FBI, Colon admitted that Banerjee hired him to arrange for De Noia's murder years earlier, and Colon's cooperation influenced his later sentencing.
In a wiretapped conversation, Bannerjee confessed everything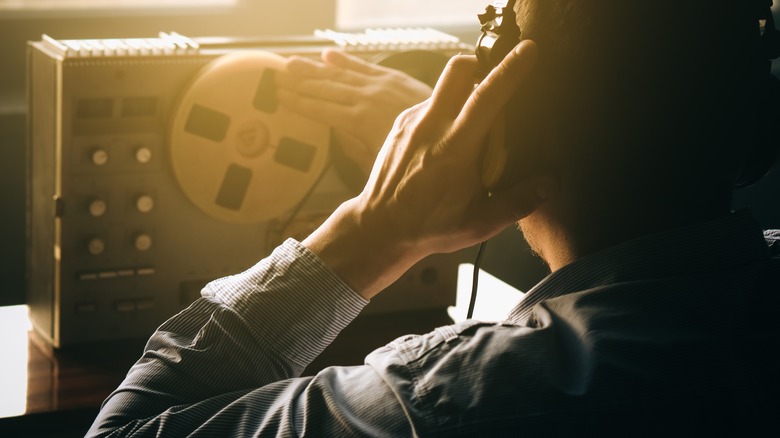 Only_NewPhoto/Shutterstock
To pin the De Noia murder and the murder-for-hire plot in the U.K. on Banerjee, the FBI taped a conversation between Colon and the Chippendales founder in Switzerland. In that conversation, Banerjee confessed his involvement in De Noia's murder as well as his part in the plot to kill Adonis employees with cyanide. With that evidence, Banerjee was arrested in 1993, and he pleaded guilty to charges of racketeering and conspiracy to commit murder.
According to Illinois news outlet ABC7, Colon was also arrested and pleaded guilty to conspiracy and murder for hire, but because of his cooperation with the FBI, he received reduced sentencing. After spending two years in federal prison and under house arrest, Colon was released in 1996. Lopez, who pulled the trigger in the De Noia murder was already in custody for an unrelated crime. He would later be sentenced to 25 years for De Noia's murder. The complete story of the De Noia murder, among other scandals in Chippendales history, is told in the dramatized 2022 Hulu series, "Welcome to Chippendales" (via IMDb). A trailer for the series is posted on Youtube.