How Useful Are Anonymous Tip Lines In Criminal Cases?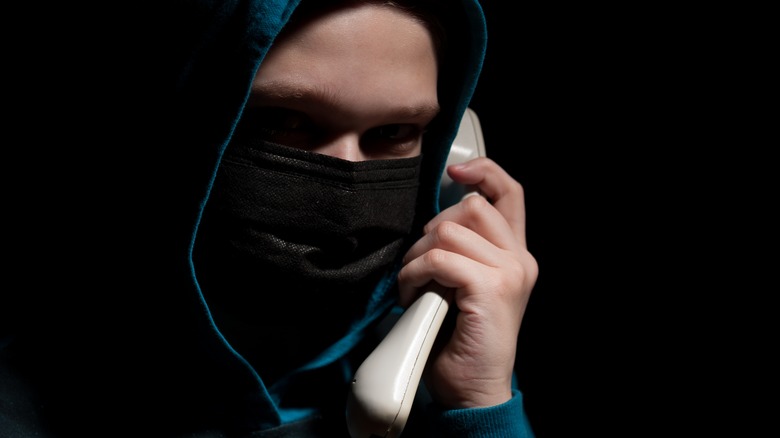 Yurii Klymko/Shutterstock
After receiving more than 50,000 email and phone tips in five years, authorities made an arrest in the murder of two teens near Delphi, Indiana (per WRTV reporting). According to CNN, on Wednesday October 26, 2022, Delphi-resident Richard M. Allen was taken into custody for the 2017 killing of teenagers Abigail Williams and Liberty German. At his initial hearing, Allen pleaded not guilty. As CNN also notes, tip lines related to the murder investigation remained open even after Allen was arrested.
As of this report, it's unclear if police were led to Allen by an anonymous tip, but as HG.org legal resources explains, more than just information provided by a tip line would be required for police to make an arrest in the Delphi case, or in any other investigation. Still, as the Center for Evidence Based Crime Policy (CEBCP) at George Mason University writes, tip lines remain a useful tool in any criminal investigation, from the Delphi murder case in Indiana to ongoing police response to gang activity, violence, and drug dealing.
The information must be reliable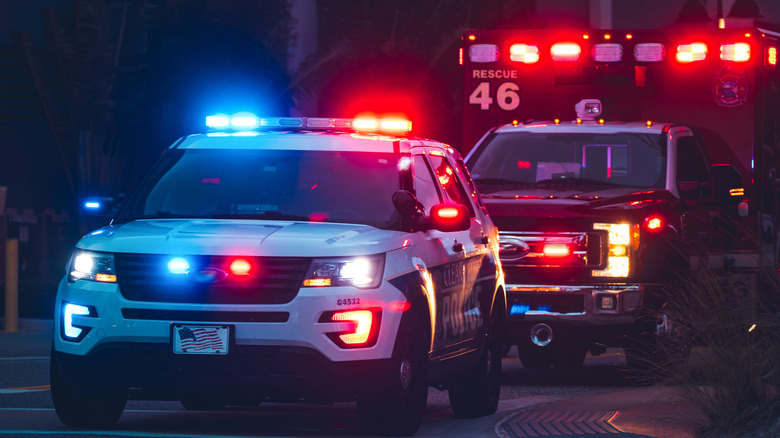 Artiom Photo/Shutterstock
Arrests can't be made solely based on tips gathered through an anonymous tip line, according to Chambers Law Firm. Depending on the details provided in the tip, police could be justified in stopping and questioning a suspect, but to make an arrest, the tip itself would need to be corroborated by further police investigation or by an eyewitness account of the crime, based on prior court rulings. With an anonymous tip alone, it's unlikely an arrest warrant would be issued. 
For this reason, known informants are often more useful to authorities as their trustworthiness can be more easily verified, and known informants have established a proven track record of credible and verifiable information per HG.org. As Wallich & Klarich Criminal Defense Attorneys website notes, though, Supreme Court rulings have affirmed that anonymous tips are sometimes sufficient to stop vehicles so long as adequate detail is provided like the vehicle license plate, make, and model. As far as entering someone's home, though — like the police did at Allen's residence, the suspect in the Delphi case, prior to his arrest (via CNN) — search warrant standards are higher.
To search someone's home, higher standards of privacy are considered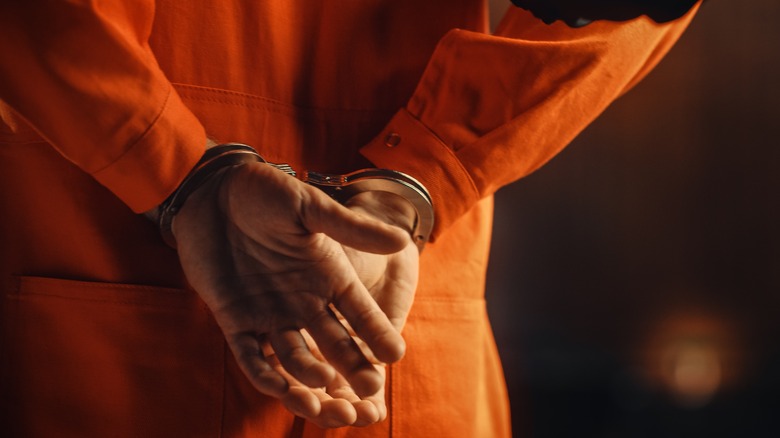 Gorodenkoff/Shutterstock
Per Chambers Law Firm, for a search warrant for someone's home to be issued by a judge, the anonymous tipster must be proven reliable, primarily by providing detailed enough information in their tip that's able to be corroborated by an eyewitness or a known informant. The informant must have also witnessed the crime, and not just make their report based on suspicion of wrongdoing. The legal process by which anonymous tips are vetted is called the totality of the circumstances, per Supreme Court rulings, according to HG.org. 
Also notable, anonymous tips provided in person are held to a different standard than those supplied over the phone or online. In the case of an in-person anonymous tip, courts have ruled the authorities can consider the person's tone and body language to ascertain if the information is credible. 
As for the Delphi murders, Richard M. Allen of Indiana was held without bail following his arrest (per CNN reporting). He was scheduled to appear in court in January, 2023 with his trial is set to begin in March.