Where Is Sharon Tate Buried?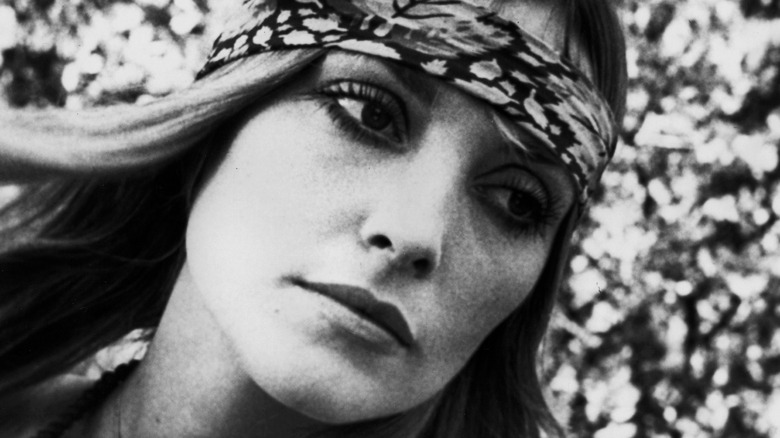 Michael Ochs Archives/Getty Images
Rising star Sharon Tate was murdered on August 8, 1969 when members of Charles Manson's "family" entered her home and stabbed her to death. The actress was eight-and-a-half months pregnant at the time and is said to have pleaded for the life of her unborn child, begging her killer to give her "more time" so that she could give birth (per The Hamilton Spectator). Tate was killed along with four others in a brutal mass murder that shook the Los Angeles area. Friends of Tate were staying with her at her home on Cielo Drive while her husband, director and actor Roman Polanski, was out of town. Hairstylist Jay Sebring, coffee heiress Abigail Folger, and Folger's boyfriend Voytek Frykowski were found slain. Eighteen-year-old Steven Parent, who was visiting the caretaker in a separate building on the property, was shot to death by Manson cohort Tex Watson (per Britannica).  
The coroner's report concluded that Tate had been stabbed a total of 16 times and suffered two additional deep slashes from a knife. A rope was secured around her neck, and thrown over a ceiling beam, with the other end tied to Sebring (via The New York Times). 
Tate was survived by her parents, Colonel Paul and Doris Gwendolyn Tate, and two younger sisters (per The Famous People). For those who wish to pay their respects to Tate, her memorial is easy to locate.
Tate rests with some famous company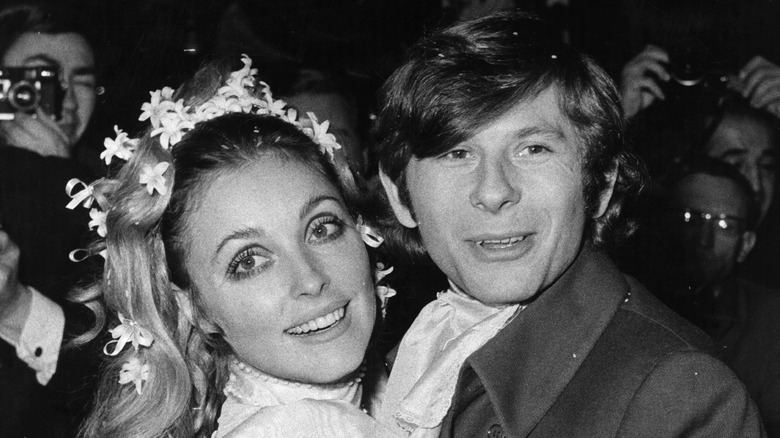 Keystone/Getty Images
Tate is buried in a family plot in Holy Cross Cemetery. The Catholic memorial park is located in Culver City, California, and overlooks Santa Monica Bay. Tate, 26 years old, was the first in the plot laid to rest, along with her unborn son (per Find a Grave). The child, due to be born two weeks after her murder, died in utero as a result of Tate's fatal injuries. Her grave is marked with both her name and the name of the child she almost carried to term, Paul Richard Polanski.
In the years since Tate's death, two other family members have been buried near her. Her youngest sister, Patricia Tate, died in 2000 at the age of 43 after a long battle with breast cancer (per CNN). Their mother passed away in 1992 and is resting next to them. Tate's father died in 2006, but his remains were cremated and given to a friend of the family (per Find a Grave).
Holy Cross Cemetery is the final resting place for many familiar names in Hollywood history. Rita Hayworth, John Candy, and Bing Crosby are all interred there, along with "Dracula" star Bela Lugosi (via Curbed Los Angeles). 
The home on Cielo Drive was familiar to Manson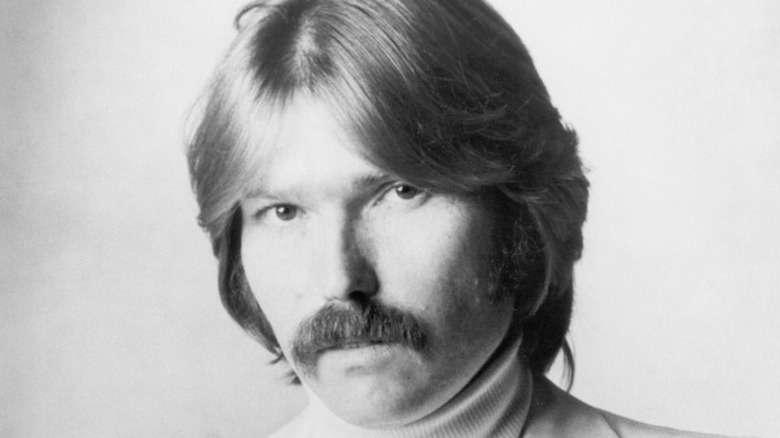 Michael Ochs Archives/Getty Images
Tate and the other murder victims on Cielo Drive were not intentional targets. It was speculated that Manson had selected the house because he believed that it was still the home of music producer Terry Melcher (above). Manson had met Melcher through Beach Boys member Dennis Wilson, whom he had befriended in 1968. Manson was chasing the dream of becoming a musician and had solicited Melcher for a recording contract. People Magazine reports that Melcher wasn't too impressed by Manson's musical ability and passed. 
Melcher was uneasy about rejecting Manson, whom he began to fear. In January 1969, eight months before the Tate murder, Melcher vacated the Cielo Drive home he was renting and moved in with his mother, screen legend Doris Day. 
But did Manson know of Melcher's move? Most likely, he did. Manson had met with Melcher as recently as May of 1969 when Melcher told him that he wouldn't sign him to a music contract. Some sources confirm that Manson was aware that Melcher had already moved away from the house when he planned the murders (via Vox). Having been to the home several times in the past, Manson was familiar with the layout and may have viewed its occupants as symbols of the Hollywood establishment that he felt shunned him. The lives of Tate and the others arguably would have been spared if Manson hadn't visited the property so many times in the past.