Why Has Accused Kidnapper Rabia Khalid's Case Gone Virtually Cold?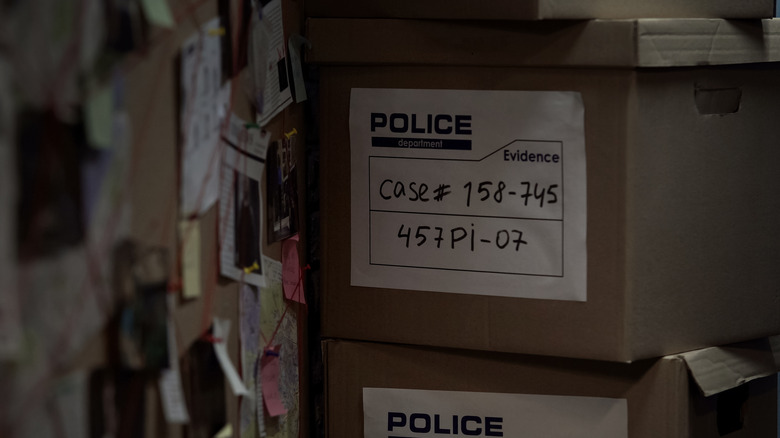 Motortion Films/Shutterstock
It's a nightmare shared by all parents: One day, you won't be paying enough attention in a public park, or you'll forget to lock the back door, and a stranger will take the opportunity to dart into your life and kidnap your child. These fears can drive parents to create code words with their kids, install alarm systems, and generally stay on edge in public places. But did you know that over three-quarters of all kidnappings are perpetrated by someone who's part of or known to the family (via Parents)? That includes parental kidnapping, a crime in which one parent unlawfully abducts a child to keep them from their other parent or legal guardian.
Parental kidnapping was recently highlighted in Volume 3 of the "Unsolved Mysteries" TV show on Netflix. One such case focused on Abdul "Aziz" Khan, a young boy who is suspected to have been kidnapped by his mother, Rabia Khalid, in 2017 (via Bustle).
Aziz Khan's kidnapping case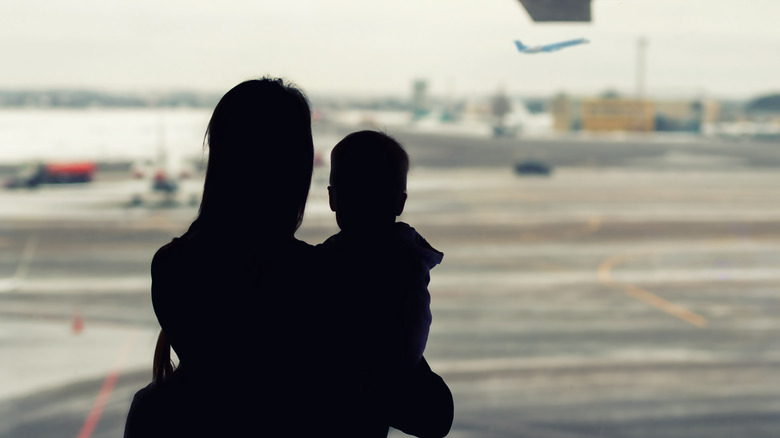 Gorloff-KV/Shutterstock
Aziz's parents are Abdul Khan and Rabia Khalid, according to the U.S. Marshals. Previously married, they separated when Aziz was young (per Bustle), and their divorce was finalized in 2015. But the drama wasn't over just yet: their initial custody agreement soon fell apart (via Radio Times), and the parents ended up going to court to decide who their son would live with. Khalid alleged that Khan had been abusive, triggering a long investigation by the court. While the investigation was ongoing, Khan wasn't allowed to see his son, Bustle reports.
The investigation was finally concluded, and the court ruled that Khan should take custody of Aziz in November 2017 (per Bustle). But when the time came for the reunion, Khalid and Aziz didn't show (via Netflix Life). It was later revealed that Khalid and her new husband, Elliot Bourgeois, had recently closed their bank accounts, quit their jobs, and sold their cars — presumably preparing for a life on the run with Aziz (via Bustle). None of the three have been seen since.
Why the case has gone cold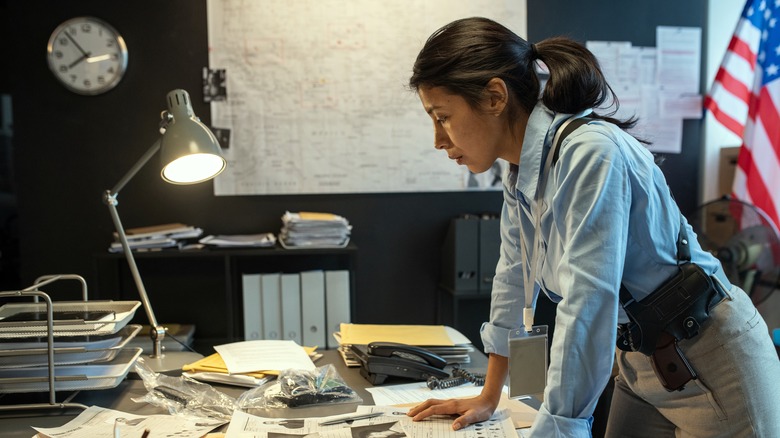 Pressmaster/Shutterstock
Many law enforcement officials have been doggedly pursuing the case since 2017. The U.S. Marshals in New Orleans are some of the officers who have been working on the case, and in December 2019, a warrant was issued for the arrest of Rabia Khalid on charges of kidnapping. Despite these efforts, Khalid and Aziz have remained stubbornly out of reach. There have been no new leads since they disappeared in 2017, meaning it's now been more than six years since Aziz's father has seen or heard from his son, per the U.S. Marshals. Officers have tried to further the investigation by questioning other relatives who might know something about the case (including Khalid's parents), but they've remained tight-lipped (via Bustle).
Still, while the case is currently cold, there are hopes that this may change in the near future. The spike in publicity that the case has achieved since being featured on "Unsolved Mysteries" might just uncover the lead that officers need to solve the crime and bring Aziz back home (via Netflix Life).