What Angel Rose From Ink Master Is Doing Today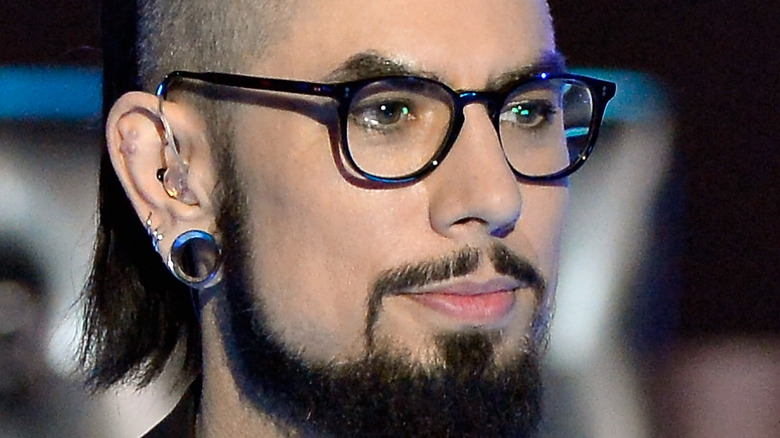 Bryan Steffy/Getty Images
After multiple appearances on "Ink Master," the Paramount+ (formerly Paramount Network) reality tattooing competition that pits tattoo pros against each another for cash prizes and bragging rights, Angel Rose has proven her chops. A newbie compared to most of her rivals, the "Ink Master" regular — who'd only been tattooing for a few years when she joined the show, per her website — had been drawing since before she could write. And what she lacked in tattooing experience, she made up for in enthusiasm.
"I had a lot to prove, just to myself, that I was a good tattooer," the artist, whose last name is Fergerstrom, said in an early appearance on the show, according to her website. "And I [needed to prove I] could stand with giants."
The show launched in 2012 and featured rocker Dave Navarro (above) as host. But Paramount canceled "Ink Master" in 2020 as the pandemic was raging and the network was pivoting toward a different style of content. Brought back by Paramount+, the revival features Navarro in a new role and a roster of 10 contestants, including Fergerstrom herself, per Decider.
Making a comeback for the show's revival
In her first appearance on the show, Fergerstrom came in last, according to Decider. But she clearly had a good time in spite of that, as she returned for the ill-fated 13th season during the pandemic and for the 2022 revival.
"The most valuable thing I took away from the 'Ink Master' experience was a chance to be vulnerable. I think that vulnerability might be the most healthy thing that a tattoo artist can have," she told Female Tattooers. "It's very easy to fall into a cycle of making the same mistakes every day and never getting called out for it."
Fergerstrom most recently appeared in Season 14 of "Ink Master" — the season finale aired November 2 — on which she became one of five finalists. She recently told Decider that she now feels at home on television, even though it means she can't fully relax for two straight months. "The cool thing about this season is that we are all veterans and we all know this game," she said. "This is a hard competition and it's the hardest it's ever been."
Away from the cameras
When she's not appearing on TV, Fergerstrom is practicing her art: large-scale black-and-grey tattoos that stretch across several body parts. Her website features countless such designs, and even a few more colorful ones. Medusas, mermaids, aliens, fortune-tellers, dogs — they all spill out across backs, over shoulders and up and down legs that Fergerstrom has made her canvases.
In 2019, Fergerstrom launched her own tattoo shop in Los Angeles, Dark Moon Studios, per Female Tattooers. The building's previous tenant had moved out in search of a bigger space, and Fergerstrom heard from friends about the vacancy there. So she moved in, and parlayed her newfound TV-related notoriety into a real-world following.
"This industry will hand you nothing, but hard work is always rewarded," Fergerstrom told Female Tattooers. "Develop a hunger for growth. Do this and you won't have time to doubt yourself. Tattooing is an incredible movement to be a part of — love it with everything you have and it will reward you accordingly."